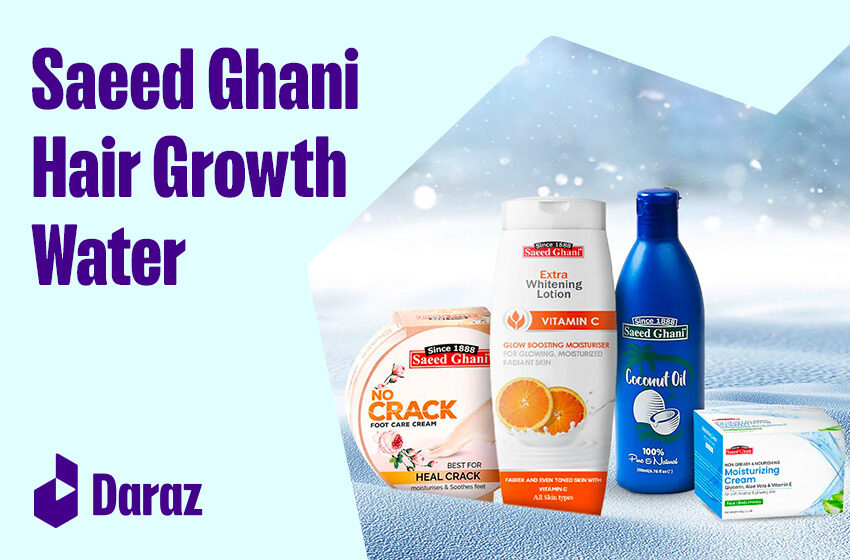 Saeed Ghani hair growth water with Best Price (Review 2023)
Saeed Ghani is a Pakistani brand that produces a range of personal care and beauty products, including Saeed Ghani hair growth water. According to the brand's website, hair growth water is a natural formula that is designed to nourish and strengthen the hair, promoting healthy growth. It is suggested to be used in combination with other Saeed Ghani hair care products for the best results.
It is important to note that the effectiveness of this product may vary from person to person, and it is always a good idea to do your own research and consult a healthcare professional before using any new hair care or beauty product.
Wanna have long, healthy hair? Saeed Ghani Hair Growth Water is here to help! This incredible product promises to help your hair grow faster than ever before. We've taken a deep dive into the details to bring you our review of Saeed Ghani Hair Growth Water, including its price, ingredients, and effectiveness. Read on for all the details you need!
1. What is Saeed Hair Growth Water?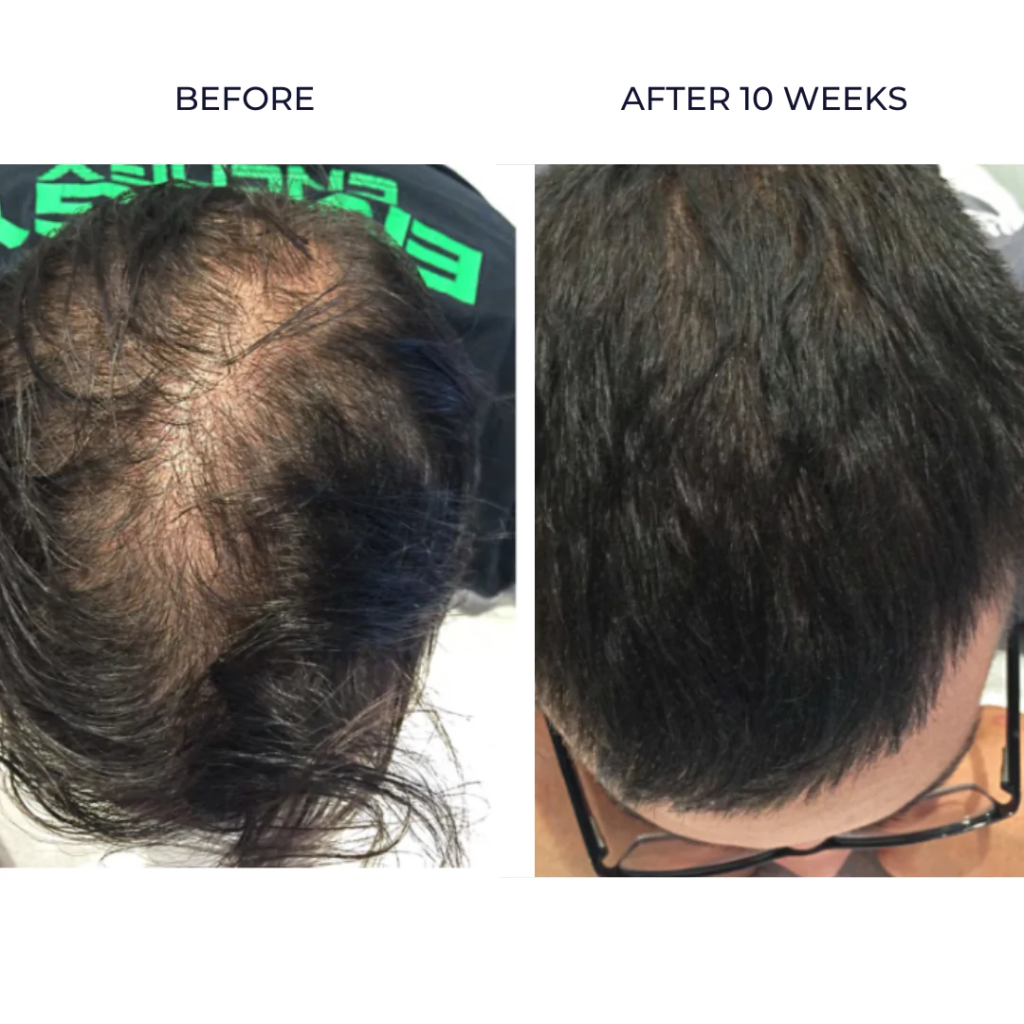 This product is made up of an exclusive blend of natural ingredients, carefully chosen to nourish and protect your scalp while working to give you the beautiful hair you've always dreamt of. This unique formulation can help protect your hair and scalp from damage, nourishing them with the essential vitamins, minerals, and proteins they need. It also supports healthier, thicker, fuller-looking hair with a long-lasting shine.
More than just a hair growth solution, Saeed Ghani Hair Growth Water detoxifies and rejuvenates your scalp, leaving it deeply cleansed. It may help maximize the absorption of nutrients, to reduce hair shedding and split ends. Over time, it can help to reduce dandruff, increase scalp circulation, and make it healthier and stronger. In n the long term, this can reduce hair-shedding, increase strength and protect your scalp from environmental damage.
2. How to use Saeed Ghani hair water?
If you are new to using the product, take a small amount first to see its effect on your hair. After showering and rinsing your hair, let it air dry and then apply the hair growth water as needed. If you have any dandruff-related hair problems, you should spray the water twice a day to maintain the moisture of your scalp for better hair growth.
3. Benefits of Saeed Hair Growth water
Saeed Ghani Hair Growth water is the perfect solution for beautiful and healthy hair! This product provides deep conditioning with 120ml of nourishing natural ingredients that might help prevent hair loss and stimulate new growth.
It will nurture your scalp and strengthen the roots of your hair to make you feel confident in a much thicker, stronger mane. Additionally, it offers protection from any potential damage due to sun exposure or environmental pollution. Lastly, its antifungal properties can cure dandruff as well as prevent early graying of weak hair. Get this must-have beauty item now to enjoy gorgeous locks! Get a fuller, more luxurious mane full of strength and vitality with Saeed Ghani Hair Growth Water!
Can we use it daily?
Yes, you can. To help ensure your hair looks its best and grows to its fullest potential, you should use this product every day. This product helps to moisturize your scalp and provides nourishment to encourage healthy hair growth.
If you suffer from dandruff, using this product twice a day is recommended to further hydrate and protect your scalp. Doing this will help reduce any itching, flaking, and spreading of dandruff and keep your scalp at the perfect pH levels.
What is frequently brought together with this product?
Buy All of these essentials for a complete beauty care package! This water can be Frequently Bought Together with Mughziat Oil, and Husn-E-Yousuf Whitening Cream. Each of these items is formulated to provide the best possible results for your skin and hair care needs. Get this together now and save time on shopping while giving yourself the ultimate in treatments
Saeed Ghani Hair Growth Water price in Pakistan
The Saeed Ghani Hair Growth Water price in Pakistan is Rs 280.
Conclusion
This product is an excellent choice if you're looking for your hair to grow faster. Not only is it highly effective, but it also comes at an affordable price and has natural ingredients. Overall, it is a great option for anyone looking to give their hair the best possible growth experience in 2023!
Also read: Saeed Ghani Mehndi | Physiogel Moisturizer | Best Hair Color Brand in Pakistan | Best Serum for Acne Scars | Best Vitamin C serum in Pakistan | Best Branded Skincare Brand in Pakistan | The Ordinary Glycolic Acid Serum | The Ordinary Peeling Solution | Best Hand Cream in Pakistan | Best Cleanser in Pakistan | Best Glowing Serum | Best 24k Gold Serum | Best Retinol Cream | Best Acne Soap for Pimples