Hasna Mana Hai with Tabish Hashmi (Stand-up Comedy Show by Daraz)
Get ready for some serious laughs this Ramadan 2021 in Pakistan with Tabish Hashmi show Hansna Mana hai – streaming exclusively on the Daraz app!
---
Episodes List
Hasna Mana Hai with Tabish Hashmi Episodes List
| | | | | |
| --- | --- | --- | --- | --- |
| Show | Host | Episode | Guest | Date |
| Hansna Mana Hai | Tabish Hashmi | Episode 1 | Furqan Qureshi | Apr 22, 2021 |
| Hansna Mana Hai | Tabish Hashmi | Episode 2 | Anoushay Abbasi | Apr 24, 2021 |
| Hansna Mana Hai | Tabish Hashmi | Episode 3 | Khalid Malik | Apr 28, 2021 |
| Hansna Mana Hai | Tabish Hashmi | Episode 4 | Faiza Saleem | May 1, 2021 |
| Hansna Mana Hai | Tabish Hashmi | Episode 5 | Adnan Shah Tipu | May 5, 2021 |
---
All About the Tabish Hashmi Show in Daraz 2021
Who is Tabish Hashmi?
Tabish Hashmi is a Pakistani comedian. He currently lives in Canada with his wife, mother, and two kids. He visits Pakistan periodically to deliver some amazing comedy content. Want to know more about our hilarious host? Check out this all exclusive Tabish Hashmi interview!
What is the Tabish Hashmi Show Hansna Mana Hai?
Hansna Mana Hai is a Ramadan special comedy show hosted by Tabish Hashmi that will stream exclusively on Daraz. The eight episode arc will feature fun segments with games, stand up comedy, celebrity interviews and much more!
If that doesn't great enough, you get the chance to play shake shake, the infamous 1 rupee game, purchase Rs.999 mystery boxes and win amazing prizes like an iPhone!
Don't forget to use Tabish Hashmi Show exclusive discount code to grab your favorite picks at discounted prices! Discount code: Tabish15
Where Can I watch Tabish Hashmi Show Hansna Mana Hai Episodes?
You can watch the Tabish Hashmi show Hansna Mana Hai from 16th April onwards every Wednesday and Friday at 8pm on the Daraz App, Daraz Youtube Channel or catch full episodes of on Daraz Blog!
Who Are the Guests on Tabish Hashmi Show?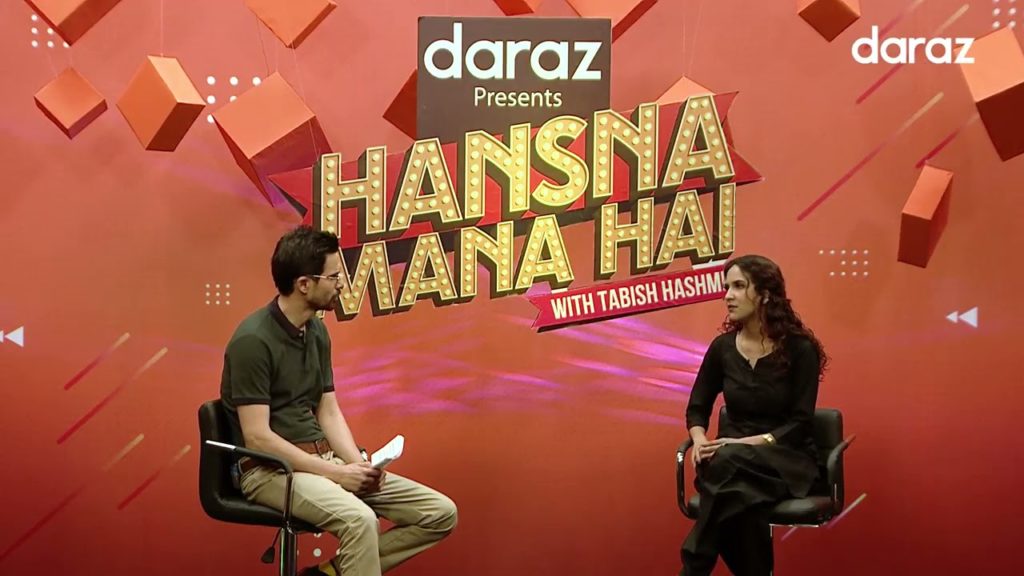 The guests on Tabish Hashmi show are all people you're going to have the best time watching! Prepare for moment of rolling on the floor laughing, LITERALLY! Find below the list of guests for Tabish Hashmi show on Daraz app.
---
Guest List for Tabish Hashmi Show on Daraz App
1) Anoushay Abbasi
Anoushay Abbasi is an actress, model and former VJ. She's been acting since she was a child and has worked in many acredited dramas such as Pyarey Afzal, Meray Paas Tum Ho, and Prem Gali. Watch her on Tabish Hashmi Hansna Mana Hai only on Daraz app.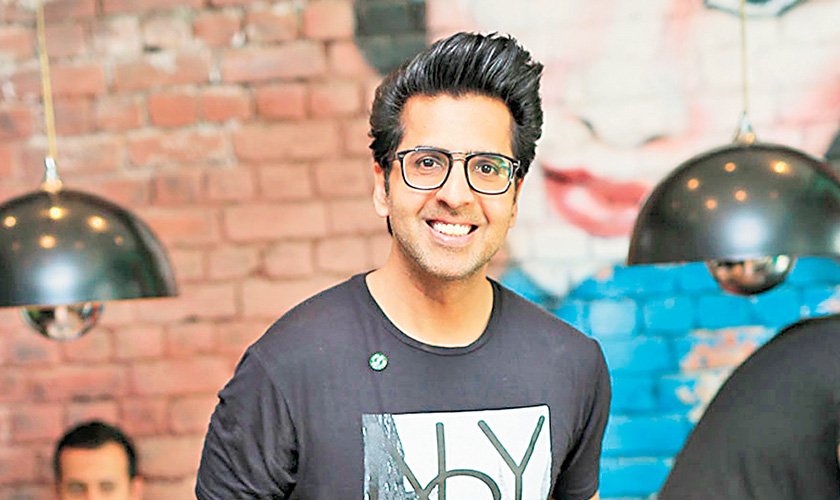 2) Khalid Malik
Khalid Malik is a popular actor, RJ, and producer. He has worked in many popular shows such as Josh and Baaghi – the drama that explored the life of social media sensation Qandeel Baloch. He's got a sharp wit, and a very lively presence and is going to bring plenty of energy to the sets of Tabish Hashmi show (only on Daraz app!).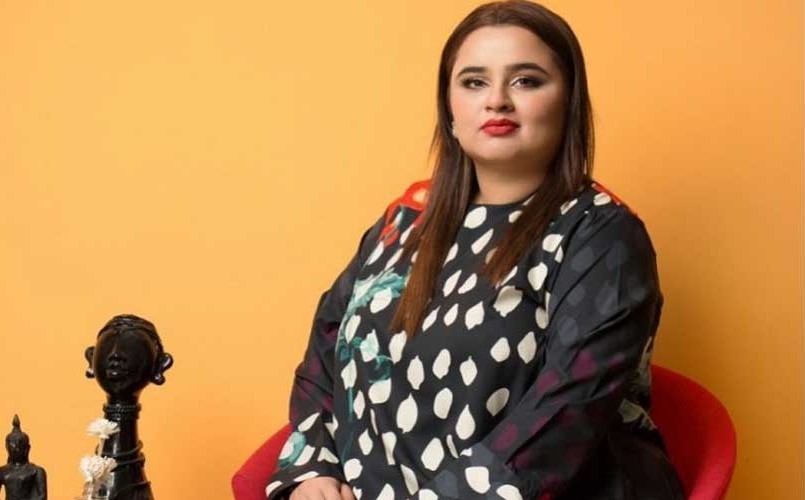 3) Faiza Saleem
Lawyer by profession, comedian by choice – Faiza Saleem is one of Pakistan's most popular comedians. She was the first female social media entertainer to have pursued stand-up comedy in Pakistan and also led and trained the subcontinent's first all-female comedy troupe, The Khawatoons. She is currently based in Karachi, and is coming on the Tabish Hashmi show to make your day all about giggles and laughs!
4) Furqan Qureshi
Furqan Qureshi is a Pakistani actor who has worked in a number of TV shows such as Jab We Wed, Ishq Tamasha, Raqs e Bismil, and Zindagi Tujh ko Jiya. Coming to you on the Tabish Hashmi show this Ramadan 2021, Furqan and Tabish will give you a hilarious time!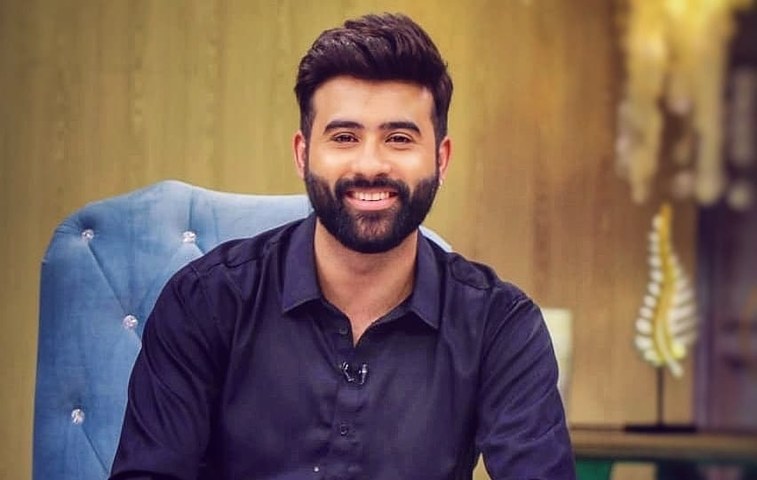 5) Faizan Shaikh
Faizan Sheikh is a Pakistani actor who appears in television series and films. He is known for appearances in movies like Heer Maan Ja and in dramas such as Saaya, Ready Steady Go and more. He's done numerous contrasting roles across several genre roles including comical, romantic, antagonist and supporting roles. Faizan will be joining you on the Tabish hashmi show going live every Wednesday and Friday, exclusively on Daraz app!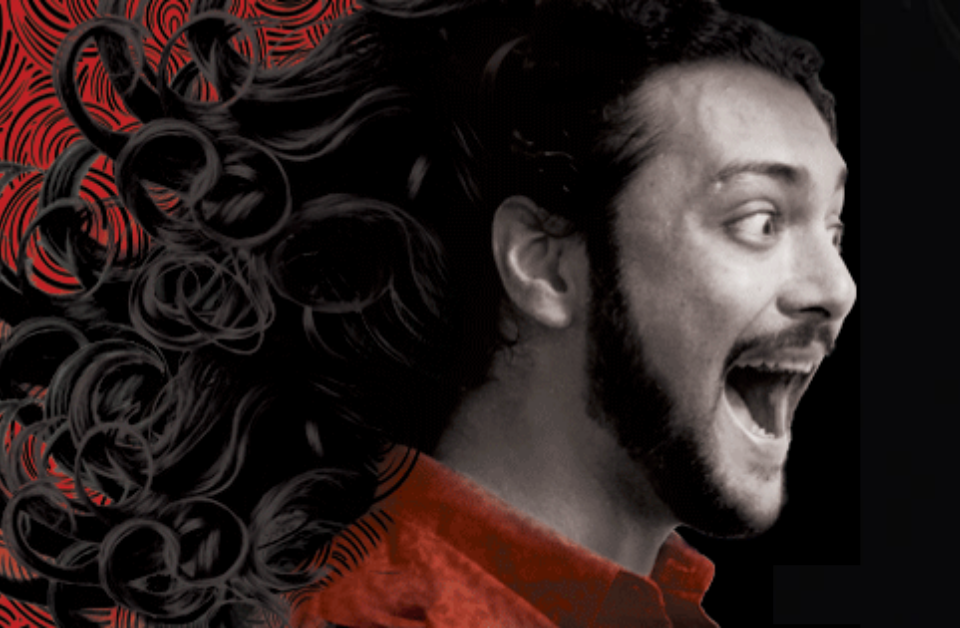 6) Akbar Chaudhry
Akbar Chaudhry is part of an improv-comedy group called LOL walay and has become widely popular for his unique style of comedy and his curly hair alike. He has a talent for holding the attention of a crowd with his jokes and will make a great addition to the cast of Hansna Mana Hai! In the Tabish Hashmi interview, when asked about his favorite Pakistani comedian, the Tabish Hashmi show host named Akbar Chaudhry among others!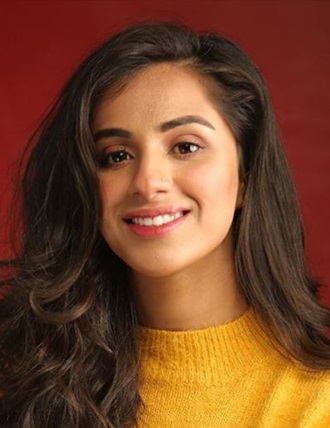 7) Maham Amir
Maham Aamir is a Pakistani actress who appears in Urdu-language television series. She is known for her role as Sualeha in Saaya and Noshi in Ready Steady Go, and drama serials such as Babul ka Angna, Rishton k Dor, and Dolly Darling. Join her on the Tabish Hashmi show to enjoy a time full of entertainment and maza!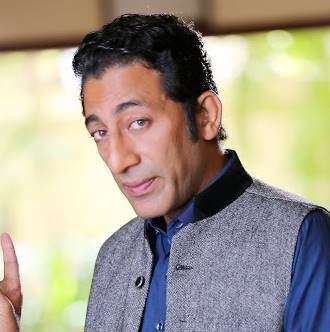 8) Adnan Shah Tipu
Adnan Shah Tipu is a popular Pakistani actor who is more widely known as simply Tipu. He is recognized for his comedic acting and particularly plays villainous roles. His most popular character to date is arguably Jalal Khan in the hit drama Suno Chanda.
For Ramadan 2021 info, Eid 2021 ideas and much more, check out our blogs on Daraz Life: