All the Products Recommended on TechRoz with Murtuza Askari | Daraz Live
Looking for all the products recommended by Murtaza Askari on Techroz streaming on Daraz Live? You've come to the right place! From exclusive gadget releases, reviews, and hidden gems – Murtuza shows you the best in the market!
If you're a fan of shopping and entertainment, you're going to love what Daraz Life has to offer: a completely new form of shoppertainment that offers you the chance to get exclusive content all day long that you love while also having shoppable products to buy immediately as they're reccomended to you!
If you're a techie and love anything to do with the latest gadgets and electronics, Techroz is the show to tune in to every Monday to Friday at 7pm.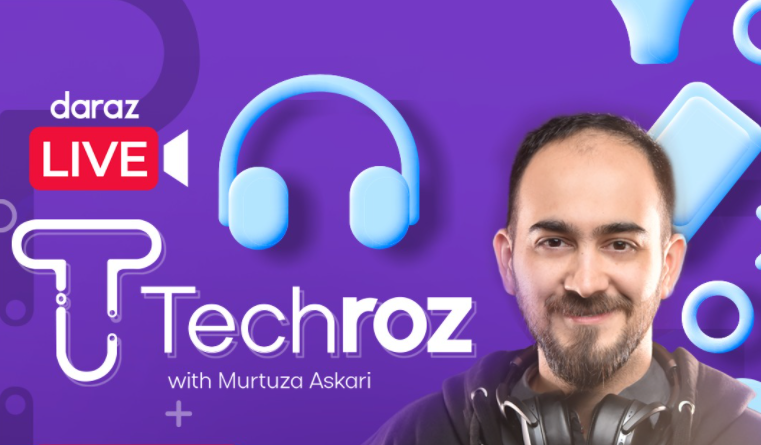 Meet Murtuza Askari
Murtuza is our resident tech enthusiast who's going to give you detailed product reviews of the latest and greatest in the tech industry. All that along with exclusive launch updates, unboxings and more!

Missed an episode? Or just want to see what our top picks are from Techroz with Murtuza Askari from every episode? Check out the selection below!
Top Picks from Week One: 6th – 9th September
Click on the text below your favorite product to buy!
Top Picks from Week Two: 13th – 17th September
Click on the text below your favorite product to buy!
Check out the complete Daraz Live Schedule for a list of showing and timings!