What is Daraz Mission February? Win a Return Ticket to Dubai and More!
Wondering what is Mission February by Daraz and how to win a FREE return ticket to Dubai? Then worry no more, our blog covers all you need to know!
Win big this February and get a chance to travel to Dubai for free as Daraz brings you Mission February where all you have to do is complete 12 missions to win huge prizes such as a Xiaomi Poco M3 smartphone, Bluetooth earbuds, gift bundles, Daraz Wallet bonus and so more!
So, are you ready to get your virtual agent mode on and fight against the clock with Daraz?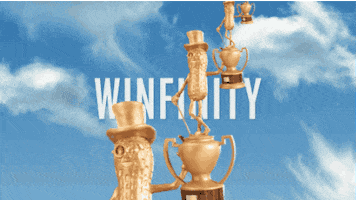 via GIPHY
---
How to Play Daraz Mission February
Daraz Mission February is an exciting way to make the most of the this month to avail big sales and discounts! Mission February is starting from the 10th of February and all you have to do is complete 12 missions before the 28th of February to make sure you qualify for huge prizes and a Dubai return ticket through a lucky draw!
Here's how you can play Mission February and complete the mission:
Download the Daraz App by clicking here!
Log in to the Daraz App and click on the Mission February prompt to start
Complete any of the 12 missions and automatically get a chance to win!
If you have completed more than 12 missions then you can be eligible to win a Bonus on your Daraz Wallet. (Here's how to Activate your Daraz Wallet)
10 Missions = Rs. 50
11 Missions = Rs. 100
12 Missions = Rs. 150
The winners will be announced on the 5th of March on Daraz's Facebook page. Your mission progress will be updated after 2 PM every day for all activities performed on the previous day. So, stay tuned!
---
What Missions are there for Mission February?
Here's a complete list of all the Missions you have to complete in order to win the exciting prizes!
Open Daraz App 12 times till 28th February
Place an order of Rs. 1,999 & more
Add any 5 items to your cart
Share an image review on Daraz
Share any 5 favourite deals with your friends & family
Place an order from Global Collection
Place an order through your Daraz Wallet
Recharge your Mobile Balance
Pay a utility bill via dBills
Collect 5 vouchers
Click on 8 App Push Notifications
Follow 5 brand partner stores
---
Learn more about how to get exclusive discounts, mega vouchers and more here!