Are you ready to experience one of the biggest online sales in Pakistan? Daraz brings you its most anticipated shopping sale, the Pakistan Day Sale in 2020!
Pakistan Resolution Day is just around the corner and it is a great time to be patriotic and proud of our country! In order to celebrate this grand day for all Pakistanis, Daraz has exciting offers, deals and HUGE discounts for all.
The Pakistan Day Sale is not just your average sale but a shopping festival where you enjoy Free Shipping Deals, Exclusive Bundle Offer, and get a chance to win Free Vouchers from your favorite brands!
To enable our users to make the most of the Pakistan Day Sale, Daraz is back with a bang and has brand new missions for you so you win more with its exclusive Mission-e-Pakistan Game!
What is Mission-e-Pakistan?
Mission-e-Pakistan is an exclusive Daraz App game that allows you to win big by completing 10 missions assigned by Daraz!
With Mission-e-Pakistan, you get a chance to complete 10 missions starting from the 12th of March till the 25th of March to get a chance to win a Return Ticket to Hunza, 70CC Bikes, TCL LED TV, Smartphones by Huawei and GoLootlo, Free Daraz Wallet Credit and so much more!
All you have to do is complete the assigned missions daily and win guaranteed win something upon completion of each mission. So, are you ready to be the lucky one to complete all the missions on time to score win it all?
How to Play Mission-e-Pakistan?
Want to know how to get an aboard with your agent journey? Just follow these steps below:
Download the Daraz App by clicking here!
Log in to the Daraz App and click on the Mission-e-Pakistan prompt to start your Missions!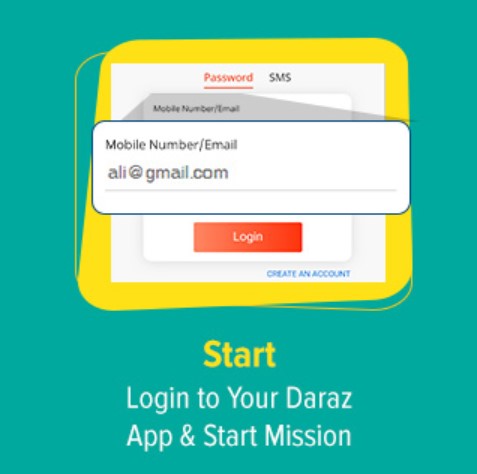 Start Completing the Missions!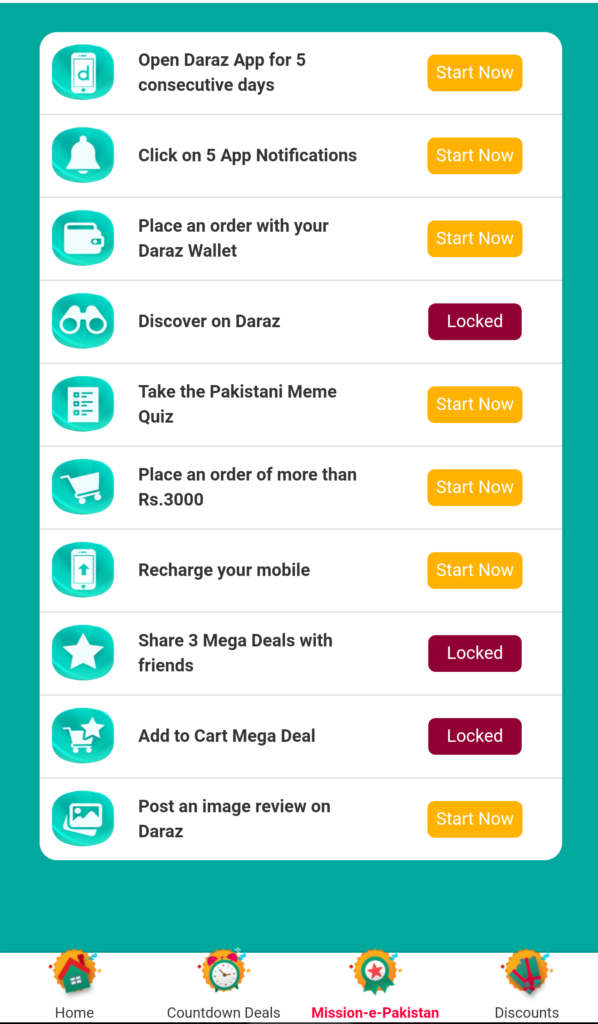 Enter your email and track your mission. They get updated at 2pm daily!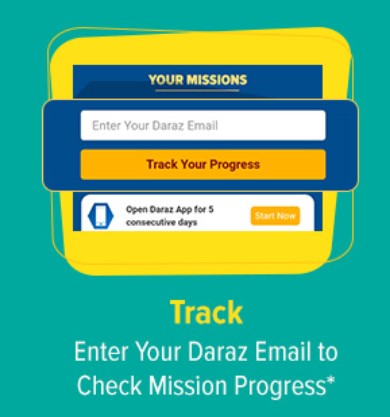 Complete the missions and win the rewards and get a chance win exciting rewards through lucky draw!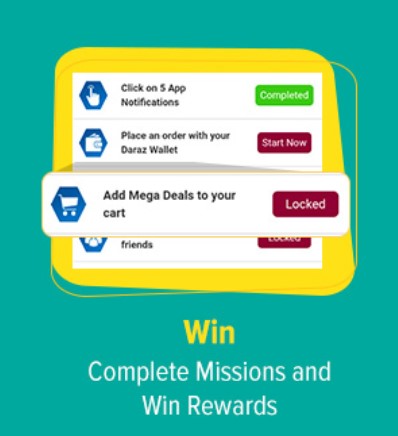 The brand partners for Mission-e-Pakistan include Haier, Huawei, Audionic, Akira, TCL, PSO, Unilever, OPTP Dominoes, AmazeFit, Kenneth Cole, Hisense and many more!
It's all about winning big with Mission-e-Pakistan for the Pakistan Day Sale. Through our lucky draw, get a chance to win exciting gifts from the brand partners and even win a return ticket to Hunza!
The winners will be announced on 5th April and the users who complete ALL 10 missions, will be qualified for the Grand Prize lucky Draw.
Players who complete 8 or more missions will receive a Daraz Wallet bonus up to Rs. 300!
So, download the Daraz App now and start your missions now!