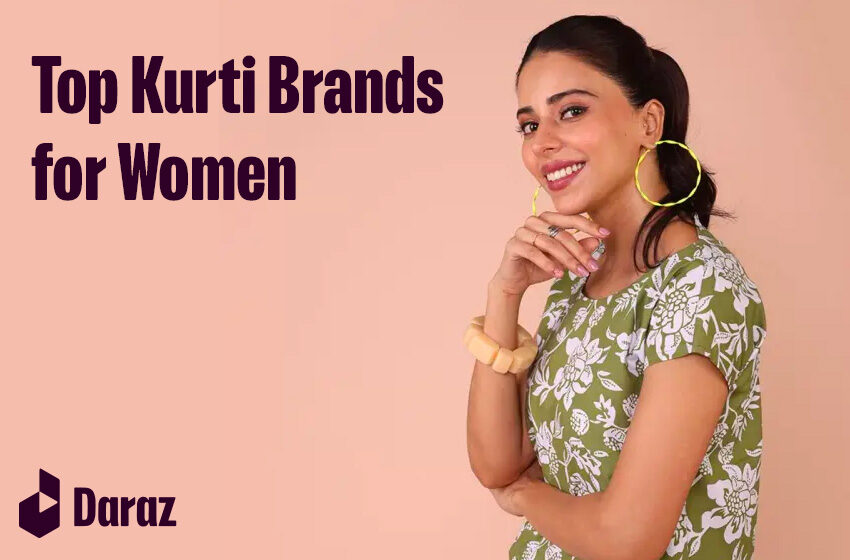 Top 10 Kurti Brands for Women in Pakistan
In Pakistan, there are many popular kurti brands that make stylish and comfortable kurtis for women. Kurtis is a blend of tradition and modern fashion, with a wide range of choices.
Table of Content
Introduction
List of the Top Kurti Brands in Pakistan
Brand Details
Where to Buy Kurtis in Pakistan
Tips for Caring for Your Kurtis
FAQs
Conclusion
List Kurti Brands in Pakistan
1. Sapphire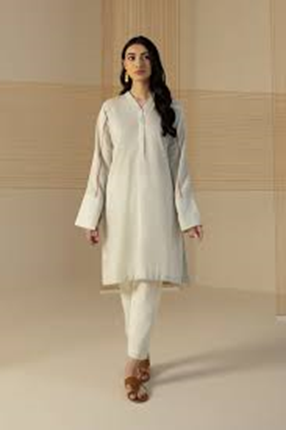 Sapphire, a top Pakistani kurti brand, has gained quick popularity. It is loved by women of all ages for its unique designs, lively colors, and high-quality fabrics. Their kurti collection offers both traditional and modern styles to suit different preferences.
Sapphire uses comfy fabrics like cotton, silk, and chiffon. This means their clothes are not only stylish but also easy to wear. With a focus on quality, customer satisfaction, and innovative designs, Sapphire has become one of the best kurti brands in Pakistan.
2. Ethnic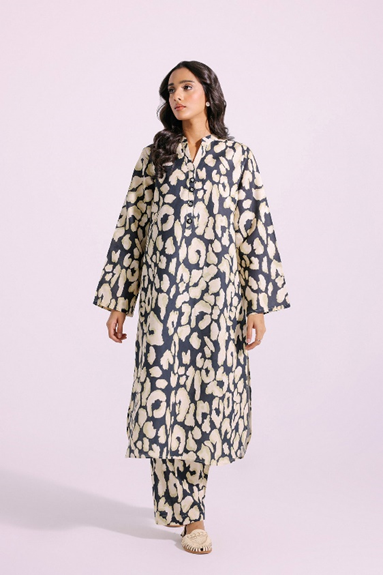 Ethnic, a newer kurti brand spun off from the famous western store Outfitters, offers a unique blend of ultramodern and western styles. It's the go-to choice if you're in the mood to experiment and try something different with your kurtis.
Ethnic's kurti collection offers a fresh take on fashion, combining traditional and modern styles. By choosing ethnic, you can showcase your individual style with a dash of boldness, ensuring you stand out with confidence.
3. Khaadi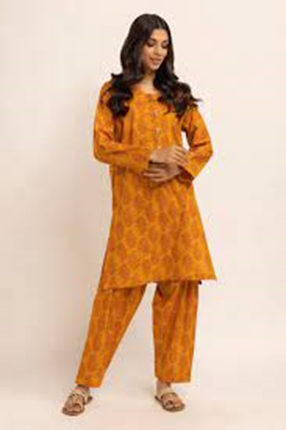 Khaadi is a big name in fashion and one of Pakistan's best kurti brands. They're known for their creative designs, special patterns, and top-quality clothes, which are loved by people in Pakistan and beyond.
Their kurta collection combines traditional and modern styles, offering lots of choices. Khaadi is also famous for its Pakistani suit collection, with great shalwar kameez options.
4. Limelight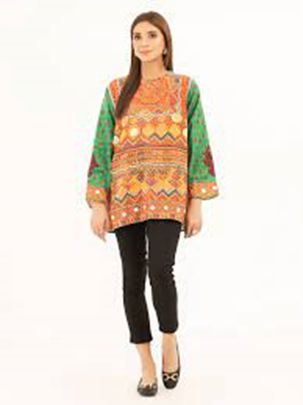 Limelight's kurti collection combines both classic and modern styles, featuring vibrant colors, intricate embroidery, and unique prints. They use quality materials like cotton, silk, and chiffon to make their outfits, ensuring comfort and durability.
With stylish and budget-friendly options, Limelight is a top pick for Pakistani women who want to stay fashionable while embracing their cultural heritage.
5. Junaid Jamshed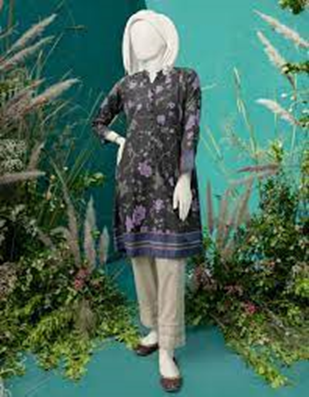 Junaid Jamshed is a major fashion brand in Pakistan, boasting an extensive network of 300+ outlets across the nation. Beyond clothing, Junaid Jamshed has diversified its offerings to include a wide range of products such as fragrances, footwear, and various accessories for people of all ages.
The brand caters to a wide audience by producing ready-to-wear clothing and beautifully designed embroidered kurtis, catering to everyone from babies to adults.
6. Gul Ahmed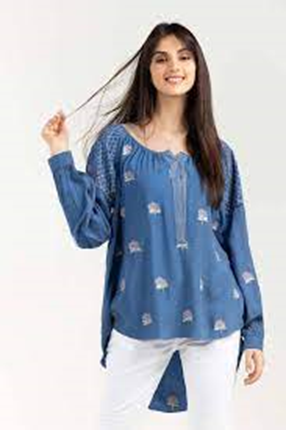 Gul Ahmed is a well-known Pakistani kurti brand renowned for its outstanding designs, top-quality materials, and careful craftsmanship. In the fashion industry, Gul Ahmed is a name everyone recognizes, thanks to its creative use of colors, patterns, and fabrics, which set its clothing apart.
Gul Ahmed offers a wide range of collections, including ready-to-wear, unstitched, and luxury pret attire, serving as a go-to destination for fashion lovers of all kinds.
7. Sana Safinaz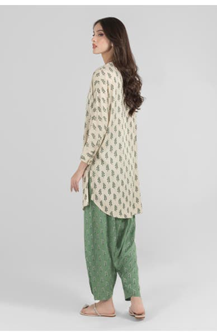 Sana Safinaz is a prominent player in the world of Pakistani fashion, and it's recognized as a top kurti brand. Their kurti collection blends traditional and contemporary styles to please a wide array of customers.
The brand is celebrated for its vibrant colors, distinctive patterns, and top-notch fabrics that make its clothing truly exceptional. Sana Safinaz offers a variety of collections, including ready-to-wear, unstitched, and luxury pret, catering to diverse fashion needs.
8. Beech Tree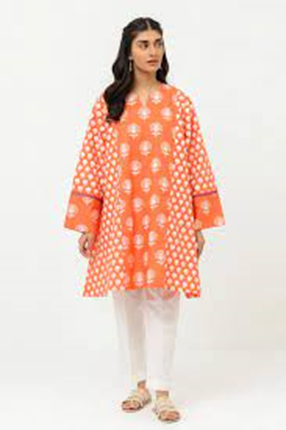 Beechtree is a brand that every fashion-conscious woman should know about, especially for kurtis. Although it's a newer brand, it's quickly gaining recognition in the world of Kurti brands. What makes Beechtree unique are its eye-catching geometric patterns and vibrant range of colors.
They focus on delivering quality and style in one package, making them a notable Kurti brand. With Beechtree, women can confidently showcase their fashion sense while staying comfy and elegant in their kurtis.
9. Nishat Linen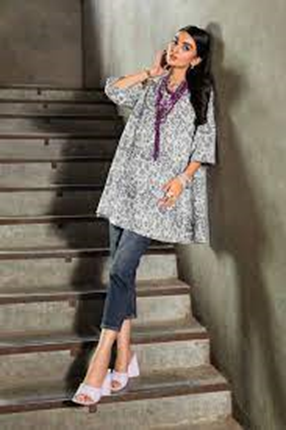 Nishat Linen has secured a prominent spot in the Pakistani fashion scene, offering an extensive selection of top-notch fabrics and unique designs. The brand's distinctive feature lies in its careful attention to even the smallest details, guaranteeing the production of high-quality items.
Nishat Linen stands tall among the leading brands for women's kurtis, earning a well-deserved reputation for style, quality, and customer satisfaction.
10. Alkaram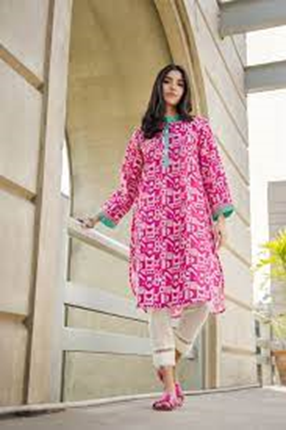 At Alkaram Studio, you'll find a variety of kurtis to suit your style. From everyday essentials to fashionable choices, they offer kurtis in different cuts and fabrics, making you ready for any event. You can pair these printed lawn kurtis with your favorite bottoms.
With unique designs and vibrant colors, you'll feel good about your choice. It is one of the best kurti brands that include both solids and prints, catering to formal, casual, and workwear occasions, making it easy to stay stylish.
Where to Buy Kurtis in Pakistan
You can visit brand stores, shop online on their websites, or discover local brands on Instagram selling beautiful kurtis.
Tips for Caring for Your Kurtis
Here are some simple tips to care for your kurtis:
Handwash for a longer-lasting shine.
Skip fabric softeners.
Use cold water for washing.
Wash them inside out.
Let them air-dry.
FAQs
1. How do I choose the right kurti size?
To choose the right kurti size online, measure yourself, check the brand's size chart, and consider the model's details in the product descriptions.
2. What fabrics are suitable for kurtis?
Cotton, crepe, silk, rayon, and georgette are suitable fabrics for kurtis, each offering unique styles and comfort.
3. How do I style kurtis for different occasions?
For a casual day out, pair your kurti with jeans, leggings, or palazzos, opting for bold prints or bright colors for a chic look. To add fun and femininity, combine your kurti with a skirt and casual footwear.
For a formal look, pair your kurti with a long skirt or palazzo pants, and accessorize with a scarf or dupatta. Choose heels or traditional sandals for an elegant finish.
Conclusion
These top kurti brands in Pakistan provide quality and stylish options for women, catering to various tastes and preferences. Whether for casual wear or special occasions, they offer a variety of choices for Pakistani women.
Also Read: Best Pashmina Shawls | 10 Best Shawls for Women in Pakistan with Prices | Best Women Shirts & Prices in Pakistan for Trendy Fashion | Top 10 Amazing Women's Dress & Prices in Pakistan | 6 Best Comfy and Trendy Women Night Wears & Prices | Top 10 Watches for women with Price in Pakistan