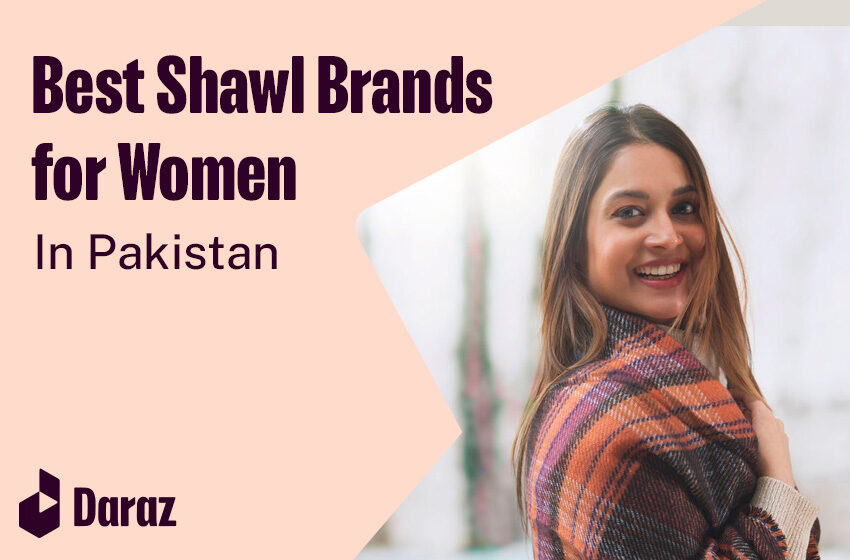 10 Best Shawls for Women in Pakistan with Prices
Shawls for women are a permanent symbol of elegance and warmth, and in Pakistan, they hold a special place in fashion. Today, we'll explore the top 10 shawls for women in Pakistan, highlighting their designs and prices.
Table of Contents
Introduction
The Appeal of Shawls in Women's Fashion
Criteria for Selecting the Best Shawl Brands
The top shawl brands for women
Details of the brand
How to Wear a Shawl
Where to Buy the Best Shawls in Pakistan
FAQs
Conclusion
The Appeal of Shawls in Women's Fashion
Shawls hold a timeless appeal in women's fashion due to their versatility and elegance. They effortlessly complement various outfits, from traditional attire to contemporary ensembles, adding a touch of sophistication and warmth. The intricate designs and craftsmanship of shawls showcase cultural heritage while adapting to modern trends.
Criteria for Selecting the Best Shawl Brands

When selecting the best shawl brands, consider three important criteria:
Quality of Materials: Ensure the shawls are crafted from high-quality materials like pashmina, wool, or silk for durability and comfort.
Design and Craftsmanship: Look for intricate designs and skilled craftsmanship that reflect the brand's attention to detail and cultural aesthetics.
Reputation and Reviews: Research the brand's reputation and customer reviews to gauge reliability, customer satisfaction, and overall quality.
The Top Shawls for Women With their Prices
1. Maryum and Maria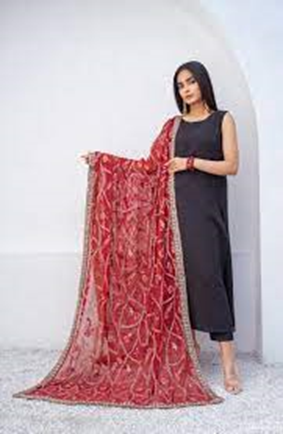 Maryum and Maria offer an impressive range of shawl designs, styles, and fabrics, catering to the diverse preferences of women. Their collection includes chiffon shawls with tissue facing and sequence work for added elegance.
They also provide shawls for women featuring metallic sequin and thread work, as well as embellished velvet options. The variety extends to fabrics like Masoori, Organza, and Zarinet with magnified fancy tissue patches, providing a wide selection of shawl choices for women looking to enhance their style.
2. Sapphire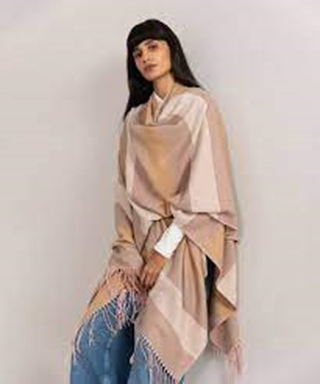 Sapphire is a top choice for women's shawls in Pakistan. They offer a variety of shawl styles, including cape shawls, embroidered blended viscose shawls, finely blended shawls, pure wool shawls for men, dyed acrylic shawls, and yarn-dyed shawls. Their collection caters to different preferences, making it a great brand for women looking for quality shawls.
3. Gul Ahmed
Gul Ahmed offers an impressive selection of shawls for women in Pakistan. Their range includes a diverse array of styles such as checkered shawls, solid shawls, Khaddi shawls, jacquard shawls, Zari border shawls, and many more. Crafted from blended woolen fabric, these shawls cater to various tastes and preferences.
4. Bareeze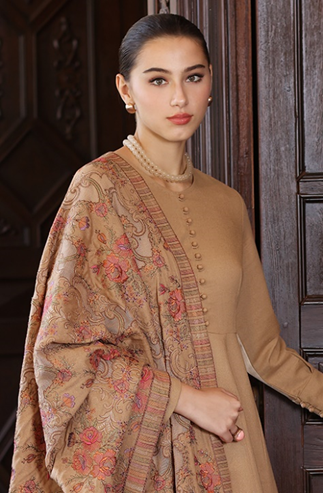 Bareeze boasts a diverse collection of high-quality shawls for women. From their fancy shawls, delicately embroidered on polyester net, to casual, summer, and winter shawls crafted from materials like Karandi Lawn, Pashmina, and Khaddi Net, their range is both elegant and diverse.
With intricate floral embroidery and a reputation for luxury, Bareeze's shawls may come with a higher price point, but they represent the epitome of quality and style, making them a desired accessory for women seeking the very best.
5. Bonanza Satrangi
Bonanza Satrangi currently offers a select range of shawls, with a limited collection available. Their Velvet Embroidered Shawl with Embellishments and Velvet Embroidered Shawl with Tassels on the Corner are standouts in their current offerings.
While their shawl offerings are not extensive at the moment, they continue to be a go-to destination for those seeking stylish and cozy winter accessories. Keep an eye out for their upcoming winter collection for a more extensive selection of shawls.
6. Chinyere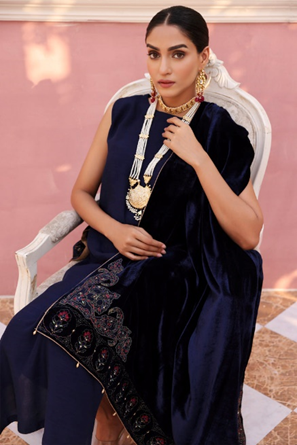 Chinyere presents a captivating collection of shawls that cater to the diverse tastes of women, offering fabrics such as Lawn Karandi, Semi Pashmina, Lawn, and Pak Raw Silk. Among these, their Lawn Karandi shawls stand out as a beloved choice.
With an array of beautiful designs featuring various embroidery, colors, styles, and embellishments, Chinyere's shawls for women offer the perfect blend of elegance and comfort.
7. Limelight
Limelight presents a stunning array of winter shawls for women. Their collection features an impressive variety, including dyed woolen shawls, printed woolen shawls, textured print woolen shawls, pastel woolen shawls, and two-tone woolen shawls.
While one-tone shawls dominate the selection, the printed, pasted, and textured designs are equally captivating, reflecting a deep sense of cultural aesthetics.
8. Motifz
Motifz introduces a delightful collection of shawls designed exclusively for women. Their range includes the opulent embroidered velvet shawl unstitched and the elegant embroidered pashmina blend shawl unstitched. With an emphasis on luxurious fabrics and intricate embroidery, Motifz offers a sophisticated touch to your winter wardrobe.
9. Swati Shawls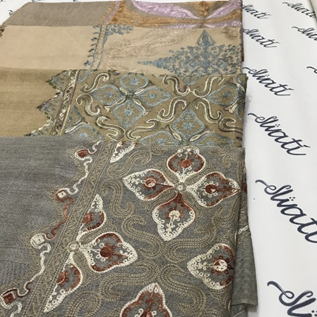 Swati shawls offer a unique blend of craftsmanship and warmth with their range of handcrafted Pashmina and woolen shawls, catering to both men and women. These shawls are designed with special attention to detail, featuring exquisite flower embroidery and intricate border designs that add a touch of elegance to any outfit.
10. Baroque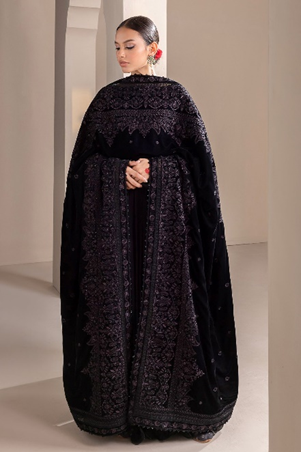 Baroque has a wide range of velvet shawls for women with stunning embroidery and zari work. You can pair these shawls with simple pishwas for an elegant look or wear them with fancy kamdani dresses for a more formal style. The exquisite craftsmanship and detailed designs are sure to make you stand out at any event.
How to Wear a Shawl?
Wear a shawl by draping it over your shoulders, letting it hang evenly on both sides or experiment with different styles like a one-shoulder drape or a knotted front for added flair.
Where to Buy the Best Shawls in Pakistan?
You can explore the brand's official websites and visit their retail stores for a firsthand experience. Additionally, numerous local and international brands offer high-quality shawls that you can find at various retail outlets. For a more personalized and accessible shopping experience, consider exploring local brands on Instagram. By verifying their credibility, you can either buy directly through their websites or contact them via direct messages or provided contact numbers. Lastly, popular e-commerce platforms like Chase, Daraz, Sanaullah, Laam, Motifs, and The Hijab Company also offer an extensive selection of shawls for your convenience.
FAQs
1. Where can I purchase shawls from these top brands?
To purchase shawls from these top brands, explore their official websites for online shopping, visit their physical stores for a better experience, or conveniently shop on popular e-commerce platforms where many of these brands have a presence.
2. What are the trending shawl styles and designs from these brands?
Trending shawl styles and designs from these brands include Pashmina, printed velvet, embroidered shawls, classic Kashmir shawls, versatile stoles, and cozy knitted shawls. These options cater to a range of tastes and occasions.
3. What are the care instructions for maintaining shawls?
To maintain shawls, follow care instructions precisely. Some are "dry clean only," while others can be machine-washed with a gentle cycle using cool water and mild detergent, avoiding bleach. Always avoid machine-drying wool shawls to prevent damage. Storing shawls in a cool, dry place helps maintain their shape and beauty.
Conclusion
These 10 shawl brands in Pakistan cater to a wide range of tastes and preferences, ensuring that every woman can find the perfect shawl to complement her style while staying cozy and chic.
Also Read: Best Kurti Brands for Women | Best Long Coat for Ladies | Shawls, Ponchos & Shrugs to Ward Off Your Cold Shivers | 10 Best Ladies Perfume | 10 Best Ladies Perfume | Top 10 Amazing Women's Dress