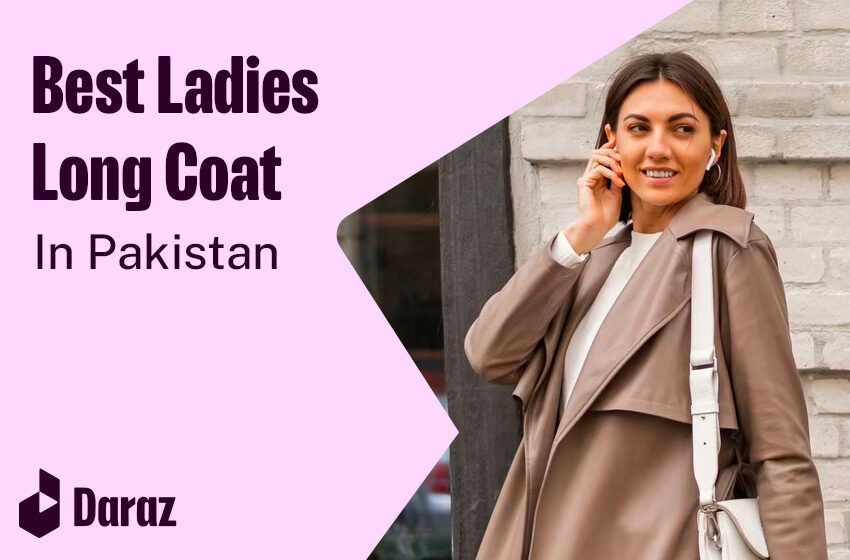 Top 10 Best Long Coats for Ladies in Pakistan 2023
When the winter season arrives in Pakistan, it's time to wrap up in style and warmth. A long coat for women is not just a necessity but also a fashion statement. To help you choose the perfect long coat, we've got a list of the top 10 long coat for ladies in Pakistan for 2023.
Let's explore the latest designs, criteria for selecting the best brands, and pricing options.
Table of Content
Introduction
Types of Ladies Long Coat Designs in Winter
Criteria for Selecting the Best Ladies Long Coat Brands
Caring for Your Ladies Long Coats
Top 10 Ladies Long Coat Brands in Pakistan
Details of the brand
Caring for Your Ladies Long Coats
Where to Buy the Best Ladies Long Coats in Pakistan
FAQs
Conclusion
Types of Ladies Long Coat Designs in Winter
As the winter approaches in Pakistan, women have many stylish long coat designs to choose from. These designs range from classics like trench coats and pea coats to trendy options like puffer coats and faux fur coats. You can opt for practical and cozy parkas, stylish wrap coats, or even structured military coats for an authoritative touch. Belted coats add a fashionable element to your winter attire.
Criteria for Selecting the Best Ladies Long Coat Brands
When choosing the ideal long coat for the winter, focus on three key criteria:
Quality: Opt for brands known for high-quality materials and craftsmanship to ensure durability and warmth.
Style: Select a brand that aligns with your personal fashion preferences, whether it's classic, trendy, or unique.
Budget: Set a budget that suits your financial capacity and find a brand that offers quality within your price range.
Top 10 Ladies Long Coat Brands Prices in Pakistan
1. Mango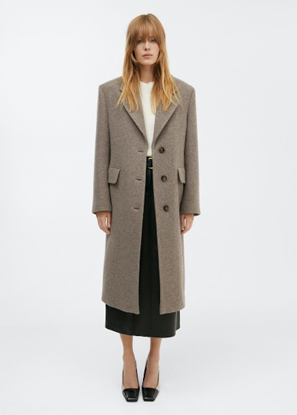 Mango is known for its exquisite long coats for ladies in Pakistan. These coats are known for their excellent construction, high-quality materials, and trendy cuts and colors. Whether you prefer a classic or contemporary look, Mango offers a variety of sizes and styles to match your taste and figure. You have a wide collection of bomber jackets, Lined Jackets, Quilted coats/Padded, Trench coats, Faux-fur, and Handmade long coat options.
2. Negative Apparel
As the temperature drops, Negative Apparel presents a winter collection of long coats for ladies in Pakistan that combines warmth and fashion effortlessly. Their long coats are crafted from high-quality, cozy fabrics, ensuring you stay comfortable during chilly weather.
Negative Apparel offers a range of long coats, available in various sizes and colors, including lapel collar drawstring waist roll-up sleeve coats, solid double button overcoats, Frenchy lapel neck single-breasted teddy coats, and solid double-breasted overcoats.
3. Sapphire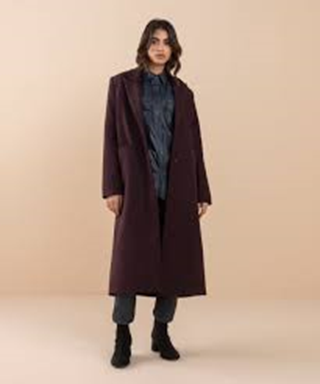 Prepare to step out in style with Sapphire's women's long coats. Offering modern, classy designs and the latest fashion trends, Sapphire's winter collection is a perfect choice for winter wear. This year, Sapphire offers oversized long fur coats, single-button long coats, suede trench coats with belts, and double-breasted slim-fit coats in their collection.
4. Breakout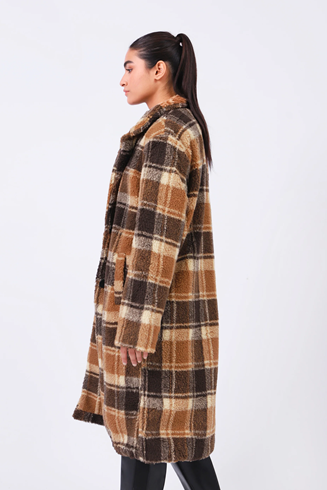 In Pakistan, Breakout is your go-to destination for a wide range of long coats for women. With a wide variety of colors, fashions, and cuts, you'll discover an excellent winter coat that suits your preferences. Breakout offers long coats with belt detail, suede long jackets, and oversized checkered fur coats in their collections this year to keep you warm and fashionable.
5. Outfitters
Outfit provides long coats for ladies in Pakistan that come in an array of colors, fabrics, and lengths that can effortlessly complement any outfit. Whether you prefer wide collars, stylish buttons, or waist-length silhouettes, Outfitters' long coats offer a sophisticated sense of luxury for your winter wardrobe.
This year, Outfitters has a collection of short trench-style faux suede coats and lapel collar long coats available.
6. Limelight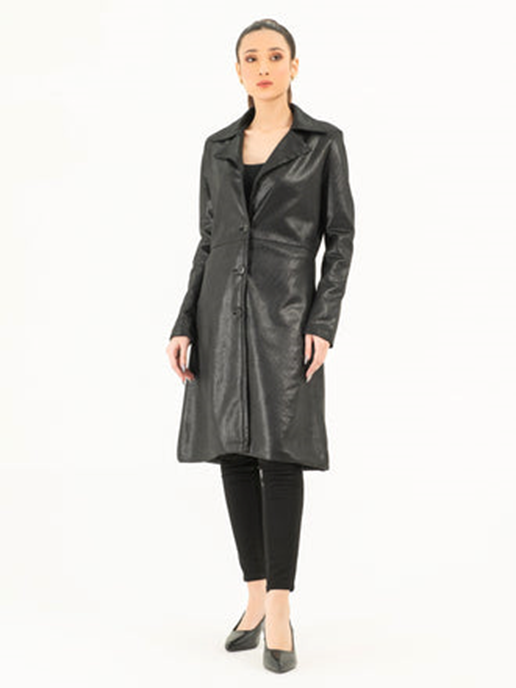 If you're searching for a fashionable winter coat that won't strain your budget, Limelight is the ideal choice. They offer a fantastic selection of ladies' long coats in various colors, styles, and designs, perfect for keeping you warm as the temperature drops. Limelight is known for providing quality long coats for ladies in Pakistan at affordable prices, ensuring you can maintain your style even in chilly weather.
7. Almas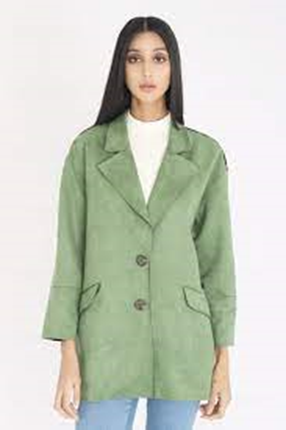 Almas is the brand to consider if you want to add a touch of luxury to your winter wardrobe. Their winter long coats feature stylish designs, gorgeous colors, and unique styles that can go with any outfit. Almas offers faux suede coats, fur-embellished knee-length coats, sophisticated belted overcoats, and trench coats in their collection this year. Not only are these long coats for ladies in Pakistan fashionable, but they also offer exceptional warmth and comfort.
8. Cougar Clothing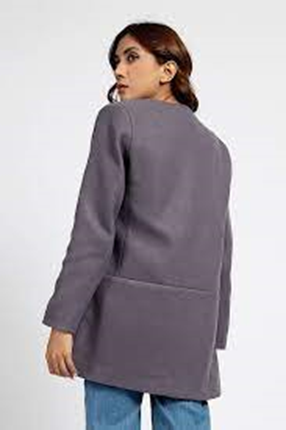 Cougar's collection of winter coats is your solution for staying stylish and warm. Their coats come in a range of hues and are made with superior craftsmanship and insulating materials to keep you cozy and protected from the elements. Designed for ladies in Pakistan, Cougar's features belted coats, double-breasted coats, and lapel collar coats in their collection this year.
9. Nine 90 Nine
Nine 90 Nine offers long coats for ladies in Pakistan and are designed with comfort and style in mind, with a variety of colors and styles to choose from. Nine 90 Nine has a variety of long coats, including teddy faux fur oversized coats, long coats with patch pockets, belted long denim jackets, trench coats, long fur coats, long puffer coats, oversized coats, puffer jackets, trench coats, and wool coats.
10. One
One is a unique western wear brand known for bringing classic retro fashion back to life. Their range includes winter gear and quirky, stylish pieces for everyone, regardless of shape, size, or style.
Their ladies' long coats are available in various colors, sizes, and shapes, and they have received rave reviews from satisfied customers, making them a great choice for those seeking stylish yet budget-friendly options.
Caring for Your Ladies Long Coats
To keep your long coats looking good, follow the care instructions on the label. If it says "dry clean only," take it to the cleaners. Store your coats in garment bags to keep them safe, and don't leave them in the sun for too long. Check for loose buttons or stitches regularly and fix them fast. Taking care of your coats makes sure they stay nice and last a long time.
Where to Buy the Best Ladies Long Coats in Pakistan?
In Pakistan, you can find long coats from the reputable brands listed above or any other brand. Start by visiting the brand outlets and their official websites for a wide selection. Local shopping malls and online shops also offer diverse options. For budget-friendly shopping, you can find second-hand stores, and you can also get custom-made clothing by buying clothing of your liking from your tailor.
FAQs
1. Where can I purchase long coats from these reputable brands?
You can purchase items from their respective brand outlets or conveniently order them online through the brand's official website.
2. What is the best length for a long coat?
The best length for a long coat is typically one that ends a hand's breadth above the knee, as it has a visually elongating effect and is generally flattering for various body sizes.
Conclusion
In 2023, the top 10 ladies' long coat brands in Pakistan will provide a wide collection of stylish and warm coats for the winter season, catering to various preferences and budgets. Stay fashionable and cozy with these top choices.
Also Read: Best Leather Jackets for Men | Best Pashmina Shawls | Best Electric Blanket in Pakistan | Best Sweat Shirts for Men | Best Hoodies for Men | 10 Best Shawls for Women in Pakistan | Best Women Shirts & Prices in Pakistan | 10 Best Ladies Perfume in Pakistan | 5 Best Trendy and Fashionable Women's Bag