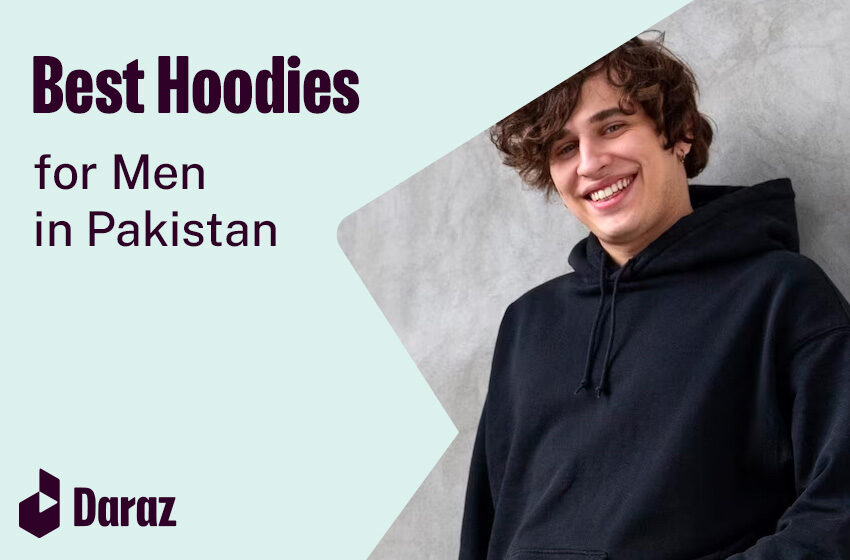 10 Best Hoodies for Men with Prices in 2023
In 2023, finding the best hoodies for men is a key component of building a fashionable and comfortable wardrobe. Whether you're looking for timeless classics or the latest trends, the right brand can make all the difference. Let's explore some of the top choices and their price ranges for hoodies for men:
Table of Content
Introduction
Criteria for selecting the best men's hoodies
List of Best Hoodies for Men with Price Range
Brand Details
Hoodie Styles and Trends
Caring for Your Hoodies
Where to Buy the Best Hoodies for Men in Pakistan
FAQs
Conclusion
Criteria for selecting the best men's hoodies
Below are the criteria for selecting the best men's hoodies:
Material Quality: Look for hoodies made from high-quality materials like cotton or fleece for comfort and durability.
Fit and Style: Consider the fit (regular, slim, or oversized) and the style that matches your preference, whether it's classic, trendy, or sporty.
Price and Brand: Balance your budget with the reputation of the brand to ensure you're getting a good deal on a reliable product.
List of Best Hoodies for Men with Price Ranges
1. Outfitters Regular Fit Front Button Sweatshirt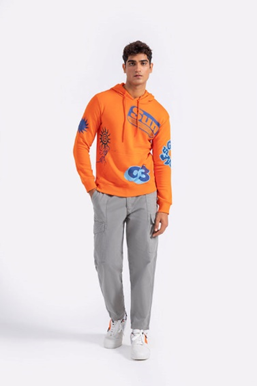 Outfitters hoodies for men are crafted from premium materials, cotton, and polyester, some are pure cotton, ensuring a soft touch against your skin, while others feature a blend of cotton and polyester for added sturdiness. Their roomiest possible fit, with a loose and slouchy design that doesn't conform to the body, ensures maximum comfort.
For those desiring a slightly snugger fit, simply opt for a size smaller. With an array of versatile styles, from classic plain to bold graphics and color blocks, Outfitters' hoodies cater to every taste. Available in sizes S to XL, we ensure that every man finds the perfect fit.
2. Gul Ahmed Brown Fashion Hooded Zipper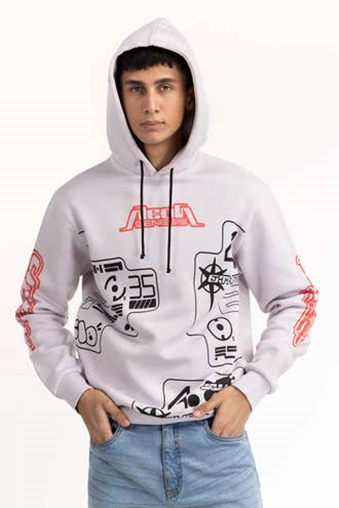 Gul Ahmed presents an exceptional collection of hoodies for men that seamlessly blend style and comfort. From the versatile Pullover Hoodie to the trendy Tie-Dye Hoodie and the classic Plain Hoodie, they offer an array of options in various colors to suit your style.
Crafted with care, their hoodies come in blended fabrics, providing a regular fit that balances warmth and breathability. With sizes ranging from S to XL, Gul Ahmed ensures that every man can discover their ideal hoodie, offering the perfect blend of fashion and comfort for every occasion.
3. Diners Basic Pullover Hoodie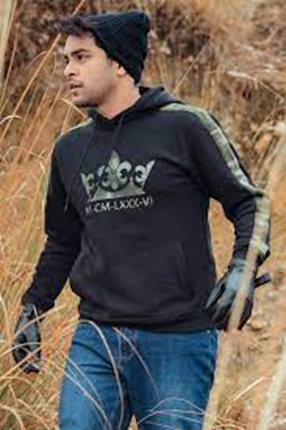 When it comes to men's hoodies, Diners takes pride in offering a diverse and stylish collection that caters to a wide range of tastes and preferences. From the classic and comfortable Basic Pullover Hoodie to the chic Embroidered Logo Pullover Hoodie, and the trendy Colorblock Pullover Hoodie, Diners ensures that every man can find a hoodie that perfectly complements their unique style.
Their selection also includes the versatile Zip-Up Hoodie, the understated Plain Hoodie, and the functional Zipper Hoodie, allowing you to express yourself effortlessly.
4. Leisure Club Sleeveless Sherpa Jacket
Leisure Club hoodies for men feature a variety of designs and fabrics to keep you comfortable and fashionable. Whether you're looking for a cozy and luxurious option, their Faux Fur Long Length Hoodie is the perfect choice. For a more traditional yet stylish look, check out their Zip Front Fleece Hoodie, which is available in sizes ranging from S to XXL.
If you're into loungewear, don't miss their 2 Piece Lounge Wear Set. From wool, fleece fabric, and waffle knit, they offer a diverse selection of fabrics to cater to your individual preferences
5. Edenrobe Men's Black Hoodie – EMTH23-005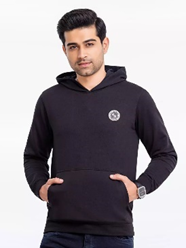 Edenrobe offers a stylish range of hoodies for men, available in sizes from S to XXL. Crafted from comfortable fabrics such as cotton, fleece, and jacquard, their collection includes pullover hoodies, printed hoodies, and plain hoodies.
Discover the perfect blend of fashion and comfort to elevate your casual wardrobe with Edenrobe. Whether you're into bold prints or classic simplicity, they have got the hoodie that suits your style, keeping you cozy and fashionable.
6. Charcoal Fashion Hoodie Black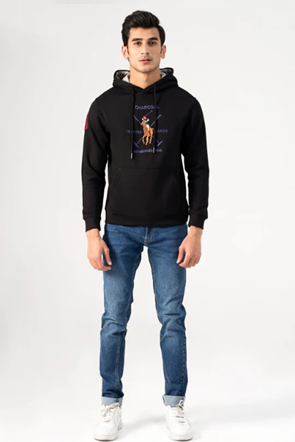 Elevate your style with Charcoal's diverse collection of hoodies for men, available in sizes ranging from small to XXL. Crafted with a focus on fashion and comfort, their range includes Fashion Hoodies, Classic Hoodies, and the cozy KANGAROO POCKET HOODIE.
Whether you prefer a pullover hoodie or a printed one, they've got you covered with their soft and warm fleece fabric. With full sleeves and an extensive size range, their hoodies offer the perfect fit for any occasion
7. Royal Tag Navy Hood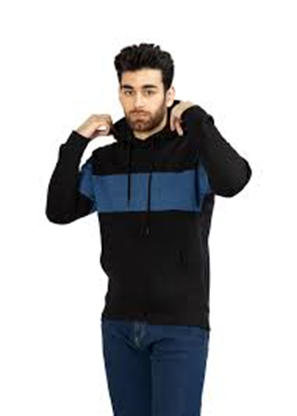 When it comes to hoodies for men, Royal Tag has the perfect selection for you. Our pullover hoodies, available in plain, graphic, and brand logo designs, cater to various preferences and fashion sensibilities.
From sizes M to 2XL, we ensure that you can find the right fit for your unique physique. Choose from an array of appealing colors such as ferozi, brown, black, green, maroon, off-white, and navy, to complement your personal style.
8. Cambridge Graphic Raglan Hoodie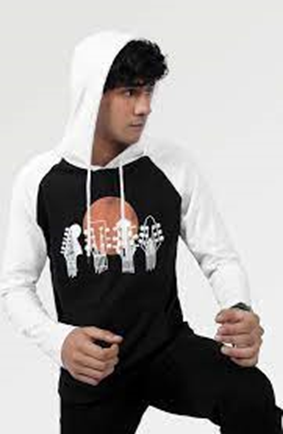 For hoodies for men, Cambridge presents an array of options to keep you both stylish and snug. Explore our collection of printed, graphic, solid, and plain hoodies, available in sizes ranging from S to XXL. Crafted from soft and lightweight fabrics like fleece, cotton, and polyester, these hoodies come in versatile colors like gray, black, light blue, maroon, green, and olive.
Whether you prefer a regular or smart fit, our incredibly soft interlock fabric guarantees a comfortable and cozy experience during the winter months.
9. One Colour Block Hoodie Mustard/Grey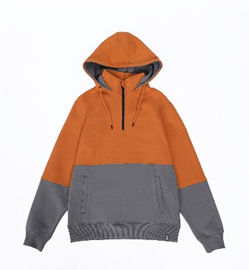 When it comes to hoodies for men, One doesn't disappoint. Whether you prefer the sophistication of Premium Printed Hoodies, the snug embrace of Comfort Printed Hoodies, or the versatility of Half Zipper and Basic Zipper Hoodies, their collection has it all. From the Mockneck Hoodie to Short Sleeve Hoodie and Tape Hoodie in striking black or Contrasting Hoodie in various colors like Red, Blue, Black, White, Gray, Mustard, and Brown, One has covered every style option.
Made from high-quality dry fit, fleece, and terry fabrications, their hoodies are designed for both comfort and style, ensuring you look and feel your best, no matter the occasion.
10. Elo Men's Midelt Solid Design Fleece Pullover Hoodie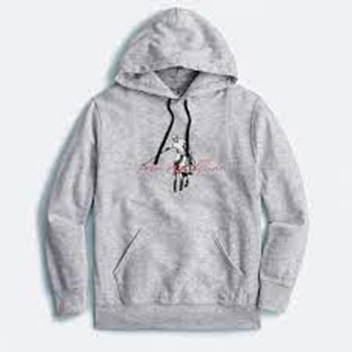 For those seeking hoodies for men, Elo presents a diverse and stylish assortment to cater to your fashion needs. Choose from Pullover Hoodies or Zipper Hoodies, all available in sizes from S to XL. Elo offers a range of styles including Printed, Embroidered, Graphic, and Embellished hoodies, ensuring you find the perfect design that suits your personality.
Made from high-quality fabrics like fleece and cotton, Elo's hoodies are designed to provide ultimate comfort without compromising style.
Hoodie Styles and Trends
In 2023, hoodie styles and trends are all about comfort and fashion. Oversized silhouettes, color blocking, and embroidered details offer a unique look. Graphic prints, tie-dye patterns, and retro-inspired designs express personality and nostalgia. Tech-inspired fabrics provide functionality, while textured fabrics and cut-out details add depth. Embrace monochrome minimalism for a clean, sophisticated look.
Caring for Your Hoodies
Caring for your hoodies primarily involves:
Gentle Washing: Use gentle cycles and cold water to prevent color fading and maintain fabric quality. Similar to this is "Cold Water Washing" for those concerned mainly about color preservation.
Low-Heat Drying: Opt for low-heat or air-drying to avoid shrinkage and ensure your hoodie retains its shape and size. "Air-drying" is a similar method that doesn't involve heat.
Avoid Overloading: Don't overcrowd the washing machine; wash similar colors together. This practice prevents friction and damage during the wash. "Separate Colors" is a similar recommendation to ensure colors don't bleed onto each other.
Where to Buy the Best Hoodies for Men in Pakistan
Discover the best hoodies for men in Pakistan through official brand retailers, websites, and local brands accessible via Instagram or their websites. You can also explore diverse options on platforms like Daraz, and visit retail stores like Uniworth Shop and Breakout for trendy selections
FAQs
1. Where can I purchase men's hoodies in Pakistan?
You can buy men's hoodies in Pakistan from brand retailers, online marketplaces like Daraz, and local stores offering a variety of options.
2. Is a 100% cotton hoodie good?
Yes, a 100% cotton hoodie is a good choice, especially for individuals with sensitive skin. Cotton is hypoallergenic and known for its breathability, making it comfortable to wear. Additionally, its excellent sweat-absorbing properties help keep you dry during physical activities, making it a practical and comfortable option for various occasions.
Conclusion
With a variety of brands offering stylish options at different price points, you can easily find the perfect hoodie to suit your budget and fashion preferences. Stay warm, comfortable, and on-trend with these top brands for men's hoodies.
Also Read: Best Thermal Wear for Men | Best Raincoats for Men | Best Men Sneakers | Best Sweat Shirts for Men | 10 Best Jacket brands in Pakistan (2023) | Top 10 Best Long Coats for Ladies in Pakistan 2023 | Mens Kurta Price in Pakistan: A Comprehensive Guide | Best Men's Clothing Brands in Pakistan (2023)