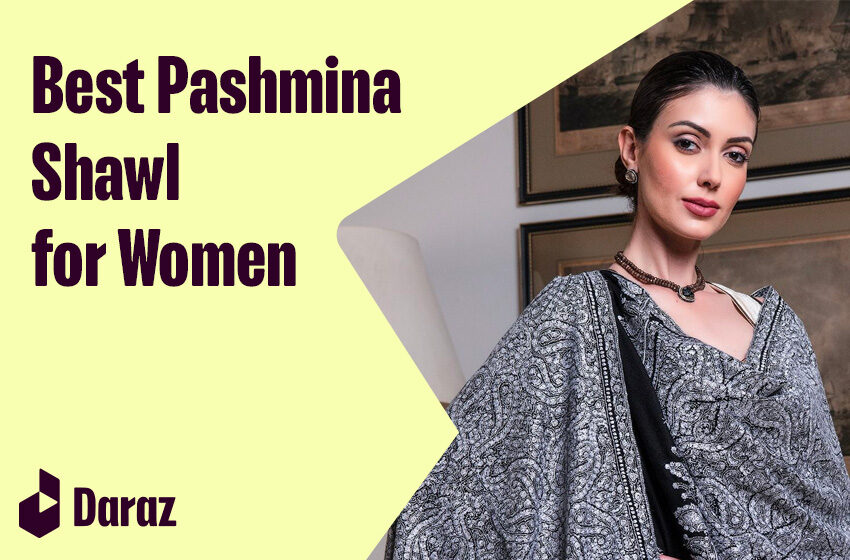 10 Best Stylish Pashmina Shawls Available in Pakistan
Pashmina shawls are a popular choice for style-conscious individuals in Pakistan. These elegant shawls not only provide warmth but are also great for one's fashion game. In this blog, we will explore the top 10 best pashmina shawls available in Pakistan, considering the pashmina shawl price in Pakistan.
Table of Content
Introduction
Criteria for Selecting the Best Pashmina Shawls
Top 10 Stylish Pashmina Shawl Price in Pakistan
Details of the Product
Pashmina Shawl Styles and Occasions
Caring for Your Pashmina Shawls
Where to Buy the Best Pashmina Shawls in Pakistan
FAQS
Conclusion
Criteria for Selecting the Best Pashmina Shawls
For selecting the best Pashmina Shawls, you can refer to the below points:
Material: Ensure it's made from 100% pure pashmina wool for warmth and delicacy.
Craftsmanship: Look for hand-loomed and hand-woven shawls, indicating impeccable quality.
Style: Choose between classic solid colors, intricate paisley prints, herringbone weaves, or plaid patterns.
Color Palette: Select shades that complement your wardrobe for versatility.
Authenticity: Verify the product's authenticity to guarantee you're investing in genuine pashmina.
Top 10 Stylish Pashmina Shawl Price in Pakistan
1. Weave Core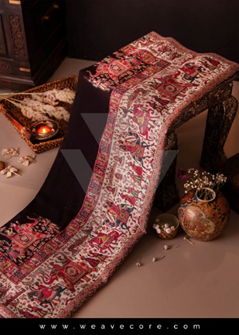 Weave Core is your destination for the finest Pashmina shawls in Pakistan. With a heritage of three centuries of artistry, they offer 100% pure Kani shawls in a range of fashionable colors, each meticulously handwoven with ethical and responsible practices.
Their exquisite collection includes Moonlight Cut Work Shawls, Nalki Jaal Work Premium Shawls, Solid Kashmiri Plain White Pashmina, and Pure Pashmina Antique Jamawar Work. Discover your perfect Pashmina shawl at competitive prices in Pakistan with Weave Core.
2. Bannuci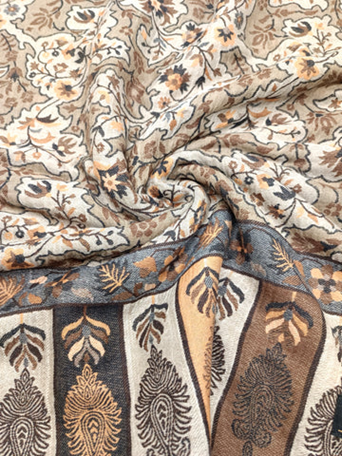 Check out Bannuci's high-quality Pashmina and Cashmere woolen wear. Women's shawls blend the purest form of Pashmina with intricate designs woven or embroidered by our skilled artisans. Explore Bannuci's premium quality hand-embroidered Pashmina and Cashmere shawls in a variety of exquisite colors, all at competitive Pashmina shawl prices in Pakistan
3. Alkaram Studios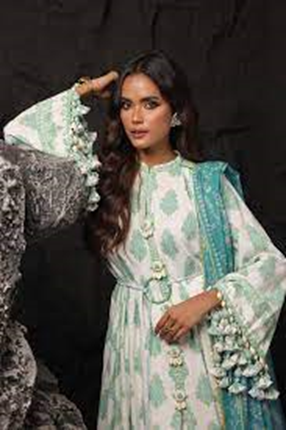 Alkaram Studios, a leader in Pakistani fashion, introduces a perfect blend of tradition and modern style with its 3 Pc Printed Khaddar Suit paired with a luxurious Pashmina Shawl. Known for quality and intricate designs on premium Khaddar fabric, Alkaram Studios enhances the ensemble with a finely crafted Pashmina Shawl, providing both warmth and opulence.
4. Kashmir Shawl
Discover timeless elegance with Kashmiri Shawl's exquisite collection of Natural Pashmina Shawls, meticulously handcrafted in plain, embroidered, and Sui work variations. Their Pashmina Shawls, made from a mix of premium fabrics, showcases traditional Kashmiri craftsmanship and intricate hand embroidery.
Beyond Pashmina, their diverse range includes Kani, Qalamakar, and Shahtoosh Shawls, along with Pashmina Stoles, catering to various tastes. Embracing the latest trends, they ventured into online business in 2019, successfully delivering their luxurious products across Pakistan.
5. Handmade Pakistan
Handmade Pakistan was established in 2016 with the aim of providing customers with unique yet trendy handmade products at reasonable prices. They offer a variety of products from dresses, shawls, home decor, and jewelry.
Explore the beauty of Handmade Pakistan, where they showcase a diverse range of handmade products. From Plain Pashmina Shawls to Printed and intricately designed options like Zari Border Stonework and Fancy Cutwork Pure Pashmina Shawls, customers can discover a spectrum of choices in different colors.
6. Zooni Kashmir Originals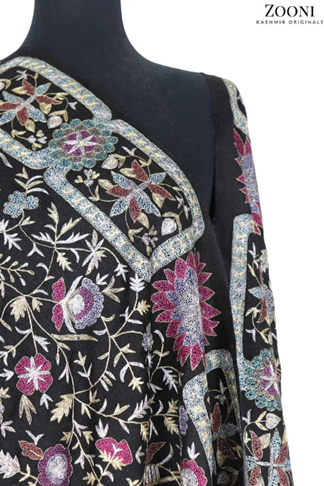 Introducing Zooni Kashmir Originals, where elegance meets authenticity. They present a Pure Himalayan Pashmina Plain Shawl and Handmade Hashia Embroidered Pashmina, both crafted from 100% Pure Pashmina. Renowned for their commitment to authenticity, they offer an exclusive collection that, while considered expensive, reflects the purity and luxury of genuine Pashmina.
While their collection may be considered expensive, it is a testament to the exclusivity and purity of the Pashmina, providing a luxurious experience for those who appreciate the finest craftsmanship.
7. Noor by Saadia Asad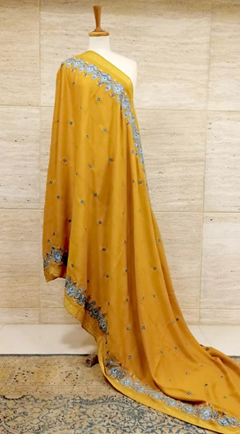 Noor by Saadia Asad is a brand that stands out in the fashion industry of Pakistan, celebrated for its exquisite Pashmina embroidered winter shawls, available in an array of different colors. The brand focuses on delivering premium styling, quality, and value to customers worldwide.
Saadia's creative efforts as a fashion designer have established lasting associations with cultural influencers, reflecting great style, pronounced aesthetics, and traditional artistry in each intricately fashioned Pashmina shawl.
8. Taj Mehal Handicrafts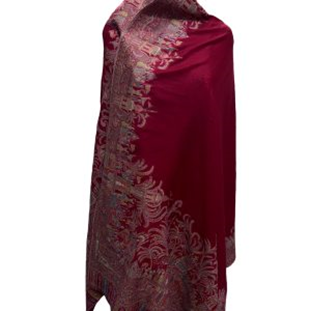 Discover the timeless allure of Taj Mehal Handicrafts' Pashmina shawl collection. From the regal beauty of the Mughal Art Palla to the intricate craftsmanship of the Kani Pashmina Shawl and the elegance of the Zari Border, their range showcases the finest in Pashmina artistry.
The Hasia Pakistan Pashmina Shawl and the Royal Blue Sozni Jaal Embroidered Pashmina Shawl are testaments to the rich heritage embedded in each piece. Available in a spectrum of colors, these shawls seamlessly blend plain and embroidered styles, allowing you to indulge in the luxury
9. Bareeze Man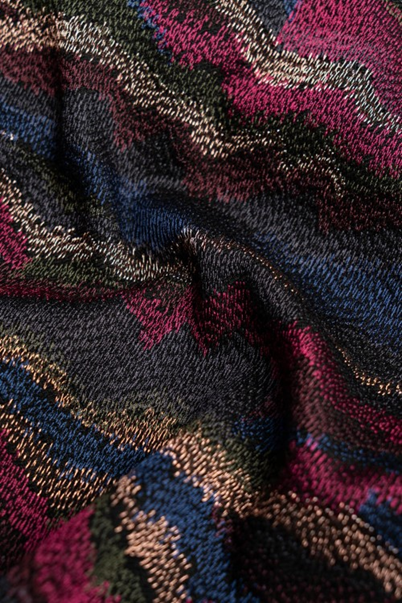 The Bareeze Man has an exclusive Pashmina Wool Shawl collection. These shawls are a testament to the refined craftsmanship of subcontinental ateliers, echoing a legacy that graced imperial wardrobes from the subcontinent to Europe. Immerse yourself in luxury with 100% Pashmina Wool Shawls adorned with intricate Gold Tilla work, available in a spectrum of colors that harmonize tradition with contemporary style.
Beyond these exquisite shawls, The Bareeze Man collection encompasses Men's Kurtas, Shalwar Kameez, Trousers, Short Kurtas, Sherwanis, Waistcoats, and Lifestyle Accessories.
10. Swati shawls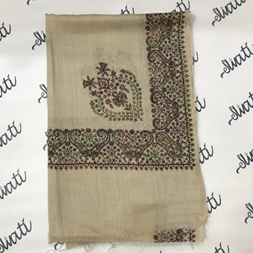 Swati Shawls, synonymous with elegance and craftsmanship, presents an exquisite collection featuring the Pashmina Woolen Shawl for Women with intricate hand embroidery and the effortlessly chic Pashmina Shawl for Women in a light shady color palette, available in various shades.
Beyond the captivating Pashmina shawl collection, Swati Shawls expands its offerings to encompass Men's Shawls and Women's Shawls, including cozy woolen options.
Pashmina Shawl Styles and Occasions
Below are the Pashmina Shawl Styles and Occasions you can wear them:
Classic Solid: Versatile, ideal for formal events and everyday wear.
Paisley Print: Timeless, rooted in tradition, perfect for sophisticated occasions.
Herringbone: Offers a stylish fusion of east and west, and adds richness to your look.
Plaid: Signature choice for discerning gentlemen, adds refinement with bold patterns.
Color Coordination: Match the shawl's color with your outfit for various occasions, creating a statement or a subtle blend.
Caring for Your Pashmina Shawls
Hand-Washing: It's better to wash them by hand instead of going to the dry cleaner.
Gentle Washing: Use warm water and mild soap to wash them gently and keep them nice.
Drying: After washing, pat them dry without twisting.
Wrinkle Removal: Hang them up without folding, and most wrinkles will go away.
Proper Storage: Keep your Pashmina shawls in a cool, dry place to protect them from moisture.
Air Them Out: Occasionally, give them some fresh air, like hanging them outside for a while, to keep moths away from your special Pashmina products.
Where to Buy the Best Pashmina Shawls in Pakistan
Explore the world of Pashmina shawls in Pakistan by checking out official brand retailers, websites, and local brands available on Instagram or their dedicated websites. Platforms like Daraz offer diverse options for convenient online shopping. Additionally, visit retail stores for a hands-on experience and discover trendy selections in the realm of Pashmina shawls.
FAQs
1. How do you check the purity of a Pashmina shawl?
To check the purity of a Pashmina shawl, burn a small piece. A burnt-hair odor and powdery ashes indicate pure Pashmina. If it smells like burnt leaves or plastic, with big flames or lumpy ashes, it's likely viscose or polyester.
2. What are the two qualities of a pashmina shawl?
The two key qualities of a Pashmina shawl are its exceptional softness, attributed to the fine diameter of wool fibers (12-15.5 microns), and remarkable warmth despite its lightweight nature.
3. What are the special characteristics of a pashmina shawl?
Pashmina shawls, crafted from the softest Himalayan goat wool, blend luxurious softness with exceptional warmth. Their durable, lightweight nature and versatility in styling make them a timeless accessory. Handmade by skilled artisans, each shawl is a unique work of art featuring intricate designs. With a commitment to sustainability and ethical production, Pashmina shawls stand as both a fashion statement and a symbol of responsible craftsmanship.
Conclusion
The pashmina shawl price in Pakistan is an essential factor to consider when shopping for this gorgeous accessory. With a wide range of stylish options to choose from, these shawls offer both comfort and fashion, making them a must-have for those seeking elegance and sophistication.
Also Read: Best Raincoats for Men | Best Kurti Brands for Women | Best Long Coat for Ladies | Shawls, Ponchos & Shrugs to Ward Off Your Cold Shivers | 10 Best Ladies Perfume | 10 Best Ladies Perfume | Top 10 Amazing Women's Dress