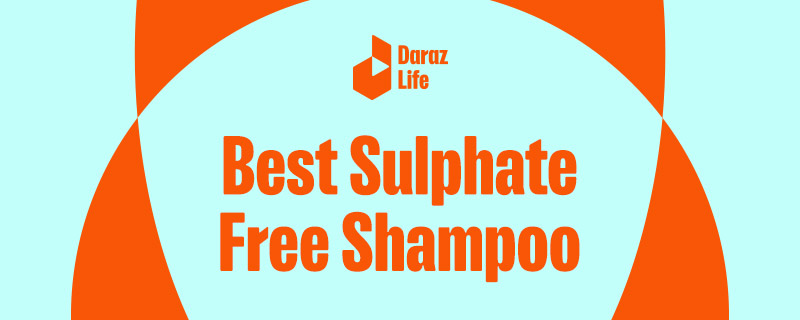 Best Sulphate Free Shampoos in Pakistan to Beat Frizz!
Sulphate free shampoos in Pakistan can be hard to find but we're making it easier to find brand list for best sulphate free shampoo in Pakistan with price!
Victim to dry, frizzy, uncontrollable hair? Sulphate free shampoos might be the answer to your woes!
Sulphate is a cleansing agent used in shampoos to deeply clean your hair. It's the thing in your shampoo that makes it lather up and creates that traditional 'foam' so to speak. But sulphate can also strip your hair of its natural moisture and oils, making hair dry and frizzy. If your hair is already dry to begin with – sulphate can possibly make things worse.
Sulphate Free Shampoo in Pakistan with Price
| Sulphate Free Shampoo Available in Pakistan | Price in Pakistan |
| --- | --- |
| XHC Cleansing Charcoal Infused Shampoo | Rs. 1,250 |
| Argan Oil Sulfate Free Shampoo + Conditioner | Rs. 1,631 |
| Sea Buckthorn Hair Therapy Shampoo 100% Sulphate Free | Rs. 1800 |
| Gkhair Moisturizing Sulphate Free Shampoo Color Protection | Rs. 1,836 |
| Bingo care Sulfate Free Shampoo | Rs. 2,680 |
| OGX Detoxifying + Pomegranate & Ginger Shampoo, Sulfate Free | Rs. 2,990 |
| OGX Hydrate + Marula Oil Shampoo, Sulfate Free | Rs. 2,999 |
| Loreal Ever Strong Sulfate Free Thickening Shampoo | Rs. 3,550 |
| Loreal EverPure Sulphate Free Repair and Defend Bundle | Rs. 3,999 |
Benefits Of Using Sulphate Free Shampoo in Pakistan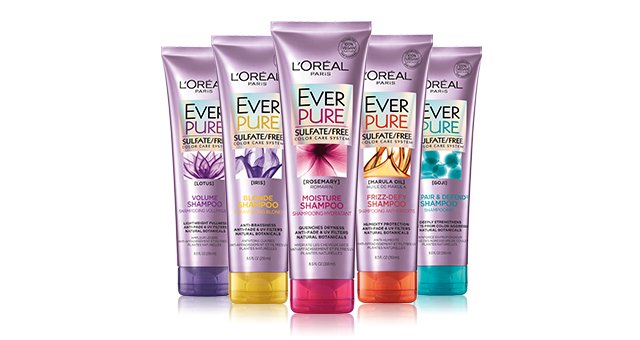 Pakistan can be very hot and humid in the summers and extremely dry in the winters. Both these conditions can cause brittle, dry, frizzy, and lifeless hair. You might resort to straightening and heavy heat tools to style your hair but the long term damage that does will not be in your favor.
Switching to sulphate free shampoos in Pakistan can be beneficial for your hair for many reasons.
1) Maintain the natural oils in your hair
Sulphate shampoos might deeply cleanse your hair of build up, dirt, and oils but in doing so they can also strip your hair completely of the natural oils your hair needs in order to remain shiny, healthy, and bouncy. Shampoos that are sulphate free will still clean your hair but won't make it dry – leaving your natural oils completely intact!
2) Retains moisture for healthy hair
Moisture is extremely vital for healthy hair – especially if your hair is curly or wavy. Sulphate shampoos can strip your hair of moisture as mentioned above which is why sulphate free shampoos are a great option because they retain the moisture in your hair while keeping the shape and style you want!
3) Controls inflammation and irritation in the scalp
If you are prone to irritated and inflamed scalps then sulphate free shampoos will be your friend! Regular shampoos can often have harsh chemicals that in addition to stripping your hair can also cause allergic reactions, inflammation, redness, itchiness, and discomfort. Sulphate free shampoos are much more gentle on your scalp and help maintain healthy skin!
4) Maintains colored hair
Everyone knows colored hair requires more care to ensure its longevity. If left to the harsh chemicals of regular shampoos, your hair may get brassy over time, lose its softness and shine and end up looking dull and drab and no one wants that. Sulphate free shampoos for colored hair are made specially to help maintain color intensity and hair luster for the perfect locks!
Pakistani Sulphate Free Shampoos FAQs
Which shampoo is sulphate free in Pakistan?
Shampoos that are sulphate free in Pakistan can come from many brands like Loreal, OGX, Argan Oil, and more. You have to read the labels and make sure the shampoo you're using has 'sulphate free' written on it.
What shampoo brands are sulfate free?
The best shampoo brands for sulfate free shampoos in Pakistan are
Loreal
OGX
Argan Oil
Gkhair Hair
What is the best sulphate free shampoo?
The best sulphate free shampoo is Loreal EverPure line. It works really well for dry, damaged hair, colored hair and helps control frizz and moisturize hair properly.
What is a good cheap sulphate free shampoo?
A good cheap sulphate free shampoo is XHC Cleansing Charcol Shampoo for Rs. 1,250 on Daraz.
Want to read more about hair care tips, product recommendations and more? Check out our Health & Beauty blogs!
[Also read: Best Hair Color Brands in Pakistan | Best Sunblock in Pakistan | Tikki Mehndi Design Ideas for 2022 | Veet Sensitive Touch Beauty Trimmer | Best Color For Hair in Pakistan ]