Here's How Daraz Wins the Heart of this Young Vlogger from Gilgit!
Last week, on Daraz a customer faced a disappointing experience on a drone camera order he had placed where the seller had packed an empty box instead and sent it for delivery resulting in the kids being disappointed with the Daraz drone scam!
Customers are the number one priority of Daraz and we ensure that they always have a pleasant online shopping experience. With Daraz being a virtual marketplace, there are thousands of sellers selling their products online, and every month Daraz makes sure any sellers who have been flagged by customers or have been found maligning the website's name by doing Daraz scam and fraud or have received multiple low reviews and complaints are de-listed effectively!
The victim of the delivery mishap that took place was an adorable 10-year-old aspiring vlogger, Ali Taimoor, who hails from Gilgit and after finding out about his upsetting experience, we took action without delay!
Daraz contacted the child's family immediately and fully refunded their amount and the seller who had scammed on Daraz was blocked right away.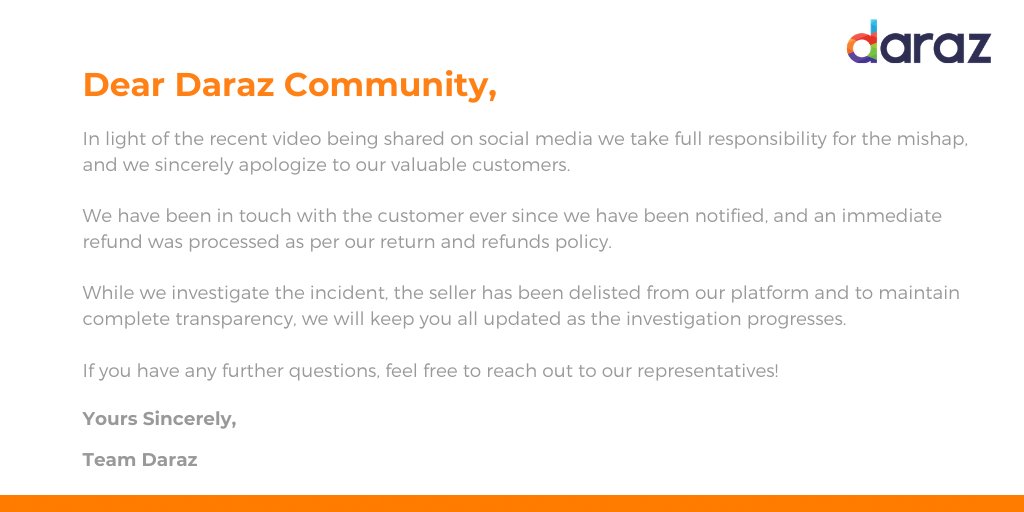 However, looking at the talent of the young vlogger, Daraz wanted to do more than just make things right and do something special for them to make up for the Daraz drone scam they had experienced!
Our team flew all the way from the Daraz head office in Karachi to Gilgit Baltistan at Ali Taimoor's residence to meet this talented young boy and his siblings to win back their hearts!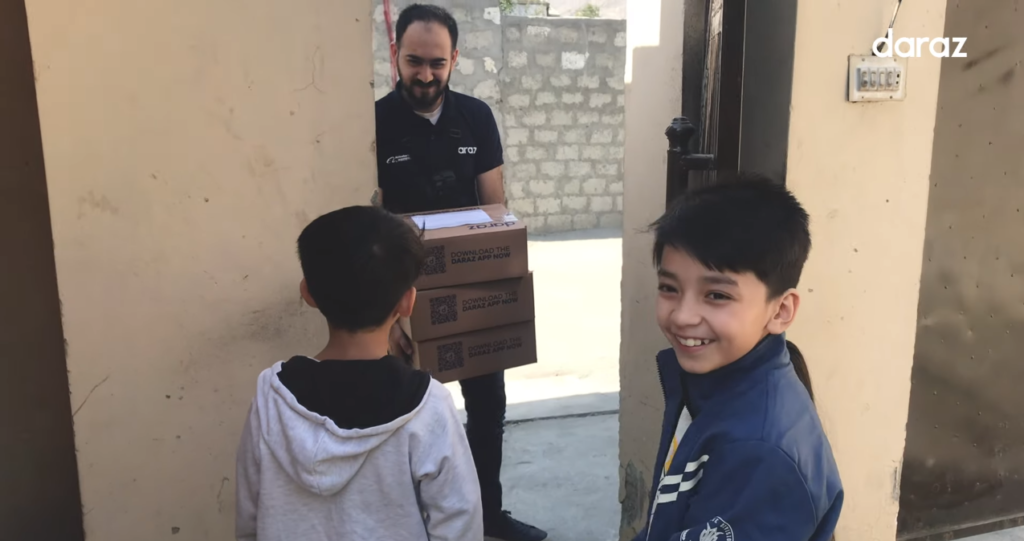 Greeting them with boxes that had note just for them saying, "wait there's more," Daraz went a little an extra mile to bring a smile to the kids' faces!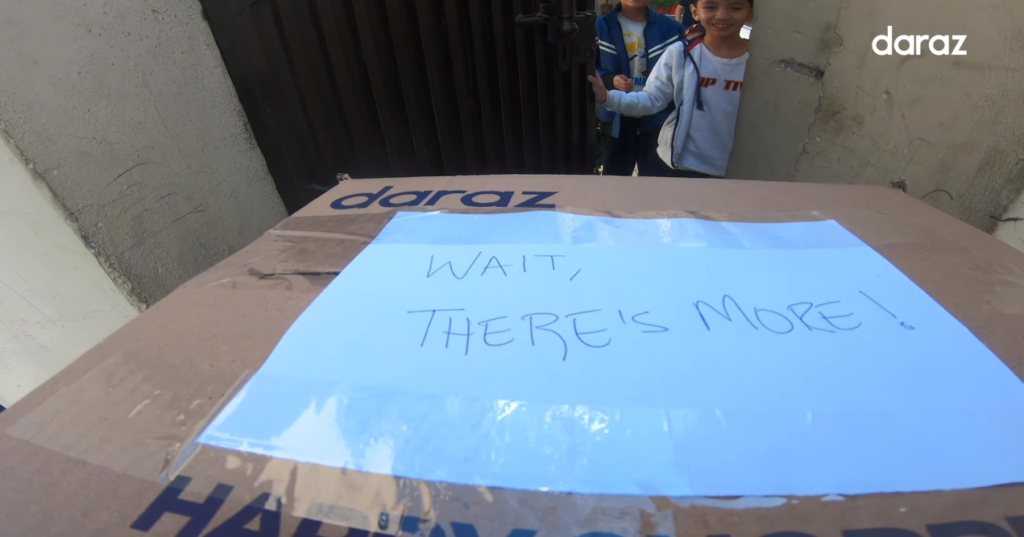 Daraz gifted him a whole new vlogging kit along with, you guessed it, a drone camera! Moreover, the team helped him set up his new in-house studio so he can be the next rising star and digital content creator of Pakistan!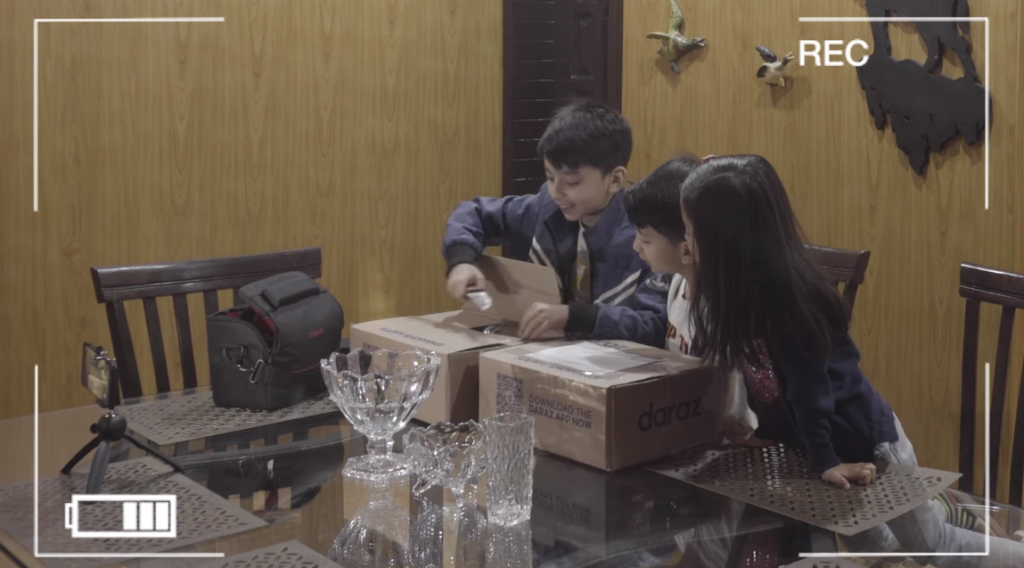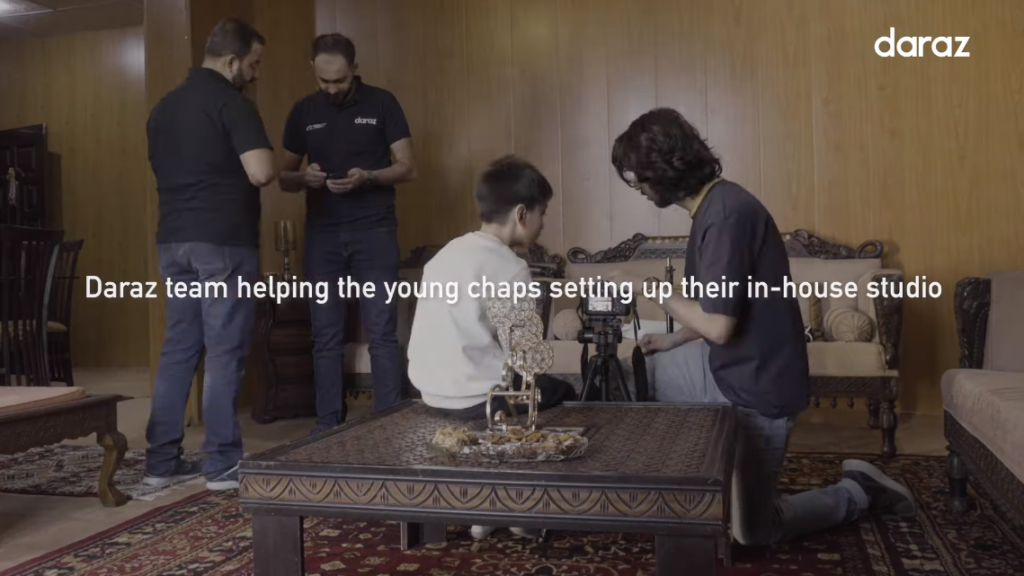 Daraz is Pakistan's biggest e-commerce platform that aims to provide a hassle-free and convenient method of shopping for people in Pakistan. Daraz ships 40,000 orders daily with a 95% success rate and positive reviews from our customers!
Every day we are expanding our community and investing more than $50,000 to improve our customer service department to make customer experience a positive one by offering complete customer protection with easy return and refund policies. (Read: How to Return Your Order on Daraz)
To make online shopping hassle-free, Daraz has introduced pick up facilities to make returning your wrong order even easier!
How to Avoid Daraz Scam?
In order to avoid Daraz scam and Daraz fraud, always make sure to follow check the following before placing your order.
Always check seller ratings and reviews before placing your order
 Never share your account details or other private data with anyone 
Do not speak to people outside Daraz about your orders, order numbers, or payments
Do not make payments outside Daraz App or Website
Read about Daraz order guidelines and return policy when placing the order
If you get a wrong order from Daraz, have an issue, or suspect fraudulent activity by someone claiming to be a representative of Daraz, reach out to us by emailing at communitymanagement@daraz.pk or connect us via the live chat feature.  You can even contact us via our Facebook group, Daraz Community. 

So, head over to Daraz and keep believing and supporting make e-commerce by shopping smart and reporting Daraz scams directly to our authorized representatives and have a online shopping a happy experience!
Stay informed and shop smart by discovering unique categories, handpicked products, and personalized reviews with Daraz Buying Guides on our Daraz Blog!