Daraz New User Voucher- Where to Find and How to Use (2022)
Wondering what is the new user discount on Daraz? Here's everything you should know about where to get Daraz new user voucher and how to use it.
Have you ever done your online shopping from Daraz? Daraz offers a wide variety of products and amazing discount vouchers and voucher codes that give you the best price reductions! One such discount is the new user discount. For anyone who hasn't experienced Daraz yet, now would be a great time to start!
How do I Get Daraz New User Voucher?
To get your Daraz new user discount voucher, download the Daraz app on your phone.

You'll see the new user voucher info appear on top of the main page on the app where you will also get a 'download the app' option. In case, you cannot find the new user discount info, scroll down a little bit and you will it.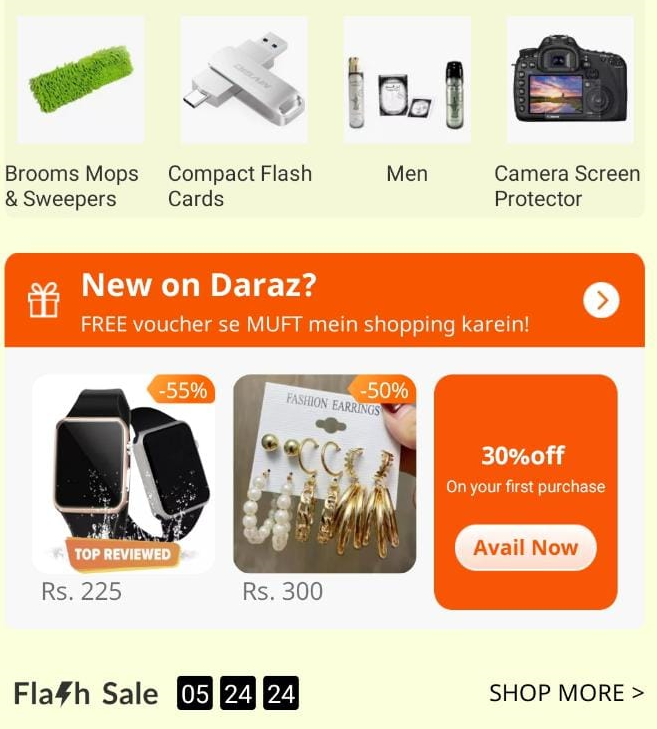 As soon as you download the app, the new user discount will be applicable on your 'first' purchase. Click on the "Avail Now" option and then can collect your 30% off voucher.
Make sure to use the number and email for sign up that has never been used on Daraz app before.
How to Use Daraz New Voucher?
Daraz new user voucher is now Daraz new user discount! Instead of applying the new user voucher code, you only have to download the Daraz app now. The new user voucher will be automatically applied at checkout of your first ever purchase.
Daraz new user discount is only applicable on first time order only. It's not a collectible voucher that you'll have to collect in order to redeem. The new user discount will be applied automatically! All you need to do is download your Daraz app and place your very first order now!
Also read: How to Use Daraz Voucher Codes | Daraz Bank Discounts | Daraz 11.11 Vouchers
---
So, what are you waiting for? Download the Daraz app and use new user voucher code to get additional discount on Daraz 11.11 sale.