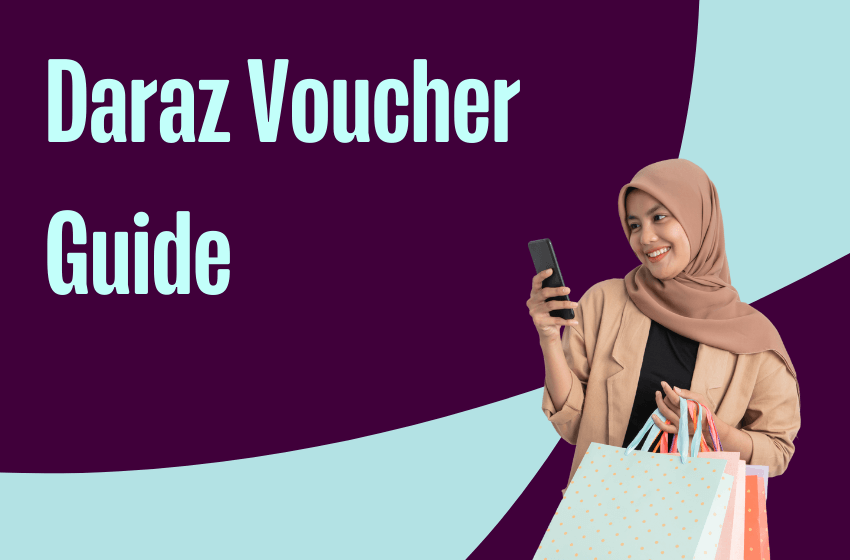 How to Use Voucher Codes on Daraz ?
Want to learn how to use voucher code on Daraz? Read more to find what is Daraz voucher code and how to apply voucher code in Daraz App, especially during Daraz 12.12 sale 2022 .
Daraz has always brought to its loyal customers their favorite picks in the best possible prices. Offering the most reasonable rates, Daraz has become a customer favorite when it comes to online shopping.
[Also Read: How to Use Daraz Voucher Code]
And cherry on top, you can also take advantage of Daraz vouchers to get your hands on your top picks at even more discounted prices and deals!
So, don't fight the natural instinct to spend a little time and money on Daraz picks. Because deals and vouchers this amazing were previously unheard of!
What is Voucher Code on Daraz?
Daraz Voucher code is a discount given by Daraz.pk that you can use to save more on you purchase. You can apply daraz voucher code after checkout in the voucher code box in the bottom before you proceed to pay.
How Many Types of Voucher Codes are there on Daraz?
Collectable Vouchers that can be collected and stored in your wallet.
Voucher Fireworks are often hosted during sales
Daraz Gift Cards which you can give to others.
How to Use Voucher Code on Daraz.pk?
You can Use Daraz Voucher Code while selecting your payment method.
Once done, enter the voucher code in the blank field below.
You will see a deduction in the total amount.
This means your voucher has been applied to your order.
You may proceed to confirm the order.
How About This Quick Video Tutorial?
How to Use Your Voucher Code on Daraz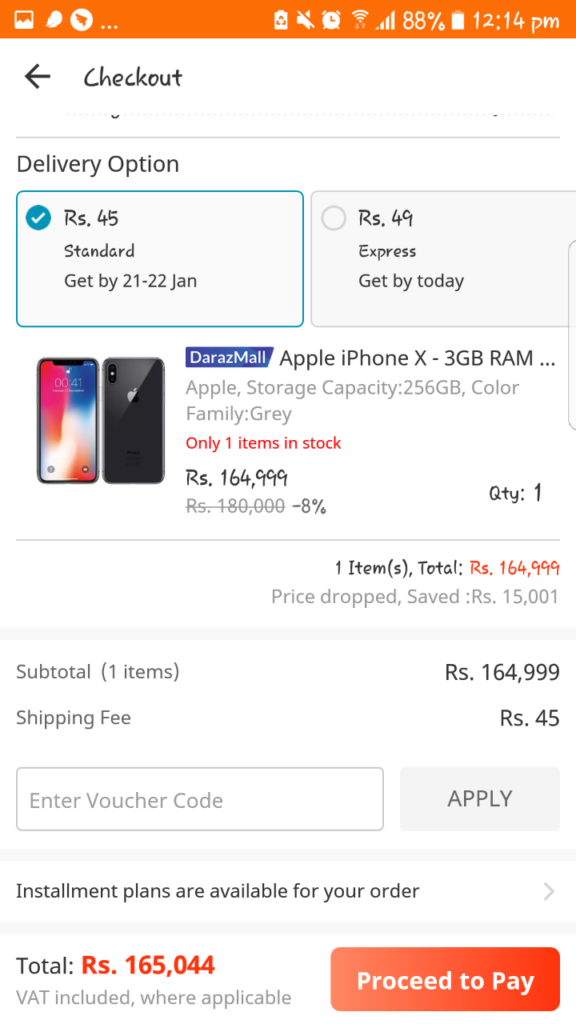 Using your voucher code is very simple. When you proceed with your purchase, you'll find the Enter Voucher Code section at the bottom. All you've to do is type your code there, click the apply button and voila! Then, you can continue with placing your order as you normally would.
Yes, it's that simple! You can see the deduction from the original total before you place the order. This should relieve you that the voucher has indeed worked!
Types of Vouchers
Coupon Vouchers
Coupon vouchers or token vouchers are simply promotional vouchers that you can grab for different brands on Daraz.
Collectable Vouchers
Like the name suggests, you can collect your collectable vouchers in different ways. You can secure a voucher that gives you off up to a certain amount.
There're always some collectable vouchers that you can get your hands on. Some of these go live during specific campaigns. For example, the Shake Shake Brand Voucher – Imagine shaking your phone to collect vouchers. Oh no, we're not kidding. Shake Shake literally means you've to shake your phone and voila! You've collected a voucher!
Collectible Bank Voucher: Collect your bank voucher from the bank discount banner. Go on with your shopping, add items to your cart and then proceed to check out. When you enter your card number, your bank collectible voucher will be automatically applied. These are stackable collectible vouchers and are only applicable on bank discount days.
How to use Collectible Bank Voucher?
Exclusive Voucher: Simple to collect, all you've to do is visit the campaign page and collect the voucher from there. As you click on the "collect your voucher", your voucher will be deposited to your account and you can redeem it from there whenever you want.
Global Collection Voucher
Daraz brings global collection vouchers that you can redeem to get your favorite global collection products at exclusive prices. There are three types of discounts you can get: Rs. 150 off on Rs. 200, Rs. 250 Off on Rs. 3000, and Rs. 400 Off on Rs. 5000.
New Customer Voucher
If you're a new Daraz customer, then the new customer voucher is meant especially for you. With this voucher, you can enjoy 50% off with a cap of Rs. 200.
Wallet Vouchers
Wallet vouchers refer to vouchers that are directly deposited in your Daraz wallet. To get and redeem these vouchers, you first have to activate your Daraz wallet.
Daraz Bank Discounts
Besides the above mentioned, Daraz has partnered with several banks to offer its loyal customers a bunch of bank discounts.
Our payment partners include HBL, Standard Chartered, Faysal Bank, Silkbank, ABL, MCB, Askari Bank, Bank AlFalah, Meezan Bank and Easypaisa.
How to Use Special Price During Daraz 12.12 Sale
The special price labels can often be found on top of product icons.
To avail the special price, you need a voucher code and a bank discount.
When you top up your voucher discount with bank discount, that's when you get the final special price.
---
So, download your Daraz app right away and start your shopping now!
Also read: Daraz New User Discount