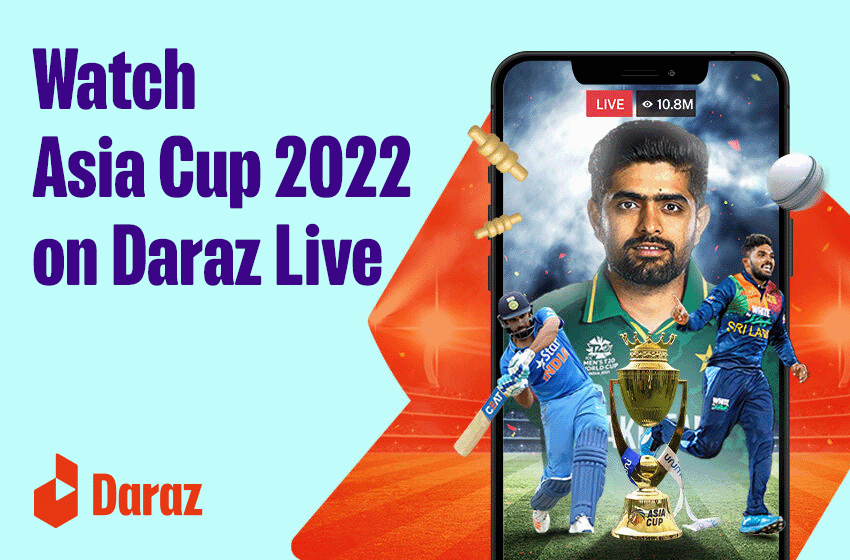 Enjoy Free LIVE Cricket Streaming on the Daraz App!
Cricket lovers all over Pakistan, we've got some exciting news for you! Daraz is proud to announce that it has partnered up with the Pakistan Cricket Board as the official Cricket Live Streaming Partner that will enable all Daraz users to watch ALL the upcoming Pakistani cricket matches on the Daraz App for free!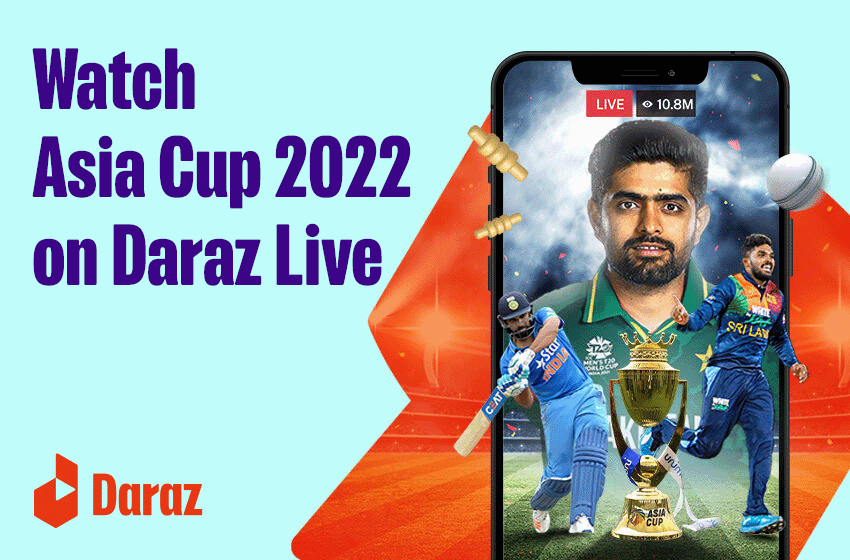 Now, don't worry about paying for premium packages and struggling through ads after every over, with the Daraz Cricket Live Stream, you can watch the match anywhere anytime on the Daraz App. The end of this season is going to be a busy season for cricket fans with Pakistan hosting a number of matches at home and now you can catch them all in the palm of your hands. Starting from the 17th of September, you can watch all the latest Pakistan cricket matches on Daraz Live as Daraz acquires the exclusive right to live stream all the 2021-22 home season cricket matches.
With the recent launch of Daraz Live, [ Read: What is Daraz Live? ] Daraz aims to provide an immersive digital platform that allows you to stay entertained, shop, be-informed and so much more. And now, with this exciting Daraz x PCB partnership, you can enjoy the live streaming of all the cricket matches that will be hosted in Pakistan.
Daraz users will get a chance to see the live stream free of cost on DarazLive. And that's not just all, while the live cricket stream goes on, you can win alongside the match too. Participate in live competitions to get a chance to win exciting giveaways and also collect vouchers to avail huge discounts!
Also Read: Pakistan Tour of Australia 2022
Daraz Cricket Match Streaming – Ab Cricket Kahein Bhi!
If you're wondering how to watch the upcoming Pakistani cricket match and want to know how to access free cricket match streaming? All you need to do is update the Daraz App and head over to Daraz Live where you watch the live streaming absolutely free.
With the Daraz Live feature, you can even schedule to watch later so you don't miss out when the match starts. Moreover, if you want to learn when the Pakistan vs New Zealand match starts? Learn the details and the Pak VS Aus match schedule 2022 here.
Here's How to Watch Cricket on Daraz!

Follow this short video tutorial to learn more!
"I am excited to welcome Daraz on board as our exclusive live streaming partner for the Pakistan region. Cricket is Pakistan's biggest passion point and we are keen to make the game more accessible for our fans. Our Commercial Team has focused on digital growth and this live streaming partnership is a great achievement for us as an organization."

Pakistani Cricket Board CEO, Wasim Khan
With this partnership, both PCB and Daraz hope to redefine the cricket and entertainment landscape of Pakistan and enable users to have easy access to the most loved sport of the country.
While sharing his excitement, the Chief Marketing Officer at Daraz, Ammar Hassan states, "We are extremely proud to partner with PCB for exclusive digital broadcasting rights for Pakistan cricket home series till March 2022. Daraz users will get a chance to see the live digital broadcast free of cost and free of ads while enjoying some great shopping deals during the matches. Live commerce is the next big thing and we want to bring the same trend in Pakistan."