National Savings Bonds Schedule 2021 with Last Date for Encashment
Are you looking for Prize Bonds Schedule 2021 and the last date of prize bond encashment? This blog tells you everything you need to know about the National Saving Prize Bond Schedule 2021 and encashment dates!
National Savings Prize Bonds are a type of government bonds in which some bonds are selected randomly that you can redeem at a a higher value than the face value of your bond. According to the Prize Bond Schedule 2021 announced by National Savings Pakistan, the Prize Bond Draw is held in various cities of Pakistan and has many prizes for different denominations.
Make sure you know the last date of prize bond encashment so that you don't miss out on your bond prizes for 2021. The 15000 prize bond list 2021 is something that a lot of people are particularly interested in. Allow us to tell you the last dates for encashment of national savings 7500, 15,000, 40,000 prize bond list 2021 along with other prize bond encashment deadlines. After all, knowing your prize bond schedule 2021 is key in getting them encashed on time!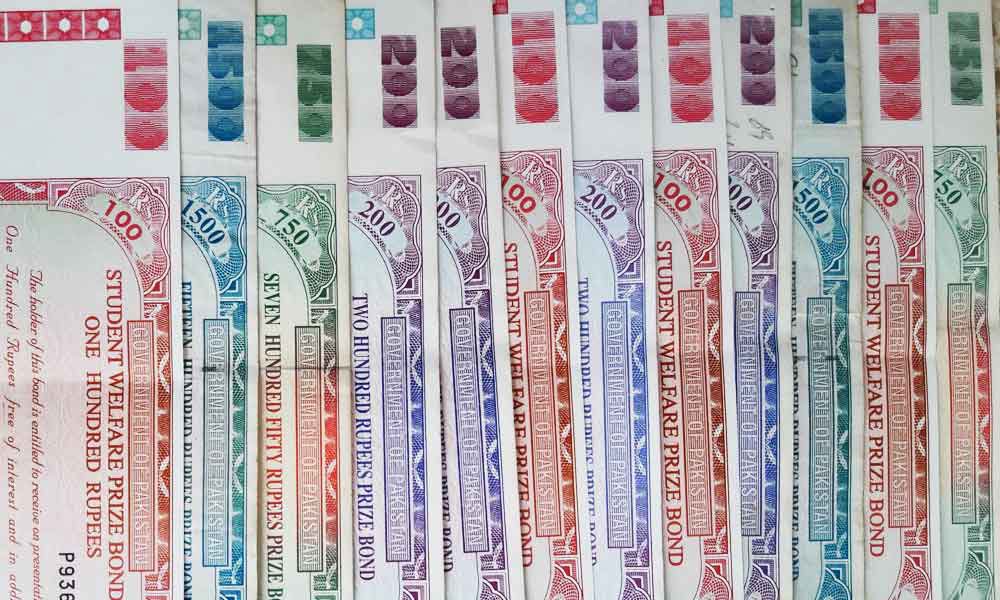 Last Date of Prize Bond Encashment (2021 Update)
Rs. 7500 – 31st December, 2021
Rs. 15000 – 30th June, 2021
Rs. 25,000 – 31st May, 2021
Rs. 40,000 – 31st May, 2021
What is the valid time period for claiming a prize bond?
The time period for claiming a prize bond is about three to four working days after the National Savings Prize Bonds Draw. The maximum time period to avail your National Savings Prize Bond is six years from the date of the draw.
Where to buy Prize Bonds from?
To purchase a prize bond, visit any local bank or go to the National Savings or State Bank office across Pakistan.
What is the first prize of 200 bond 2021?
The first prize for the Rs. 200 bond is Rs. 750,000 and the second prize for Rs. 200 is of Rs.250,000 . This is reserved for the firs five winning numbers and for the third prize of Rs. 200, 2394 winners will get a prize of Rs.1250.
Is 25000 prize bond banned?
The government of Pakistan has discontinued the prize bond of Rs. 25000 denominations. People having prize bond of Rs. 25000 should not wait for the national savings prize bonds draw because the last date to encash or redeem the National Prize Bond of Rs. 25000 is May 31, 2021.
What is the first prize of 7500 Bond?
The first prize of Rs. 7500 prize bond is Rs.. 15,000,000 and the second prize is Rs. 5,000,000 for which there are a total of three prizes. Finally, the third prize for Rs.7500 is Rs. 93000, with a total of 1696 prizes.
How do I get a 40000 Premium Prize Bond?
To get a 40000 Premium Prize Bond, you can use a cheque, a pay order, a bank draft or cash. Also note that the Premium Prize Bond of 40000 can only be purchased in the major cities of Pakistan.
How to Claim Prize Bond?
To claim your prize bond if you win the national savings prize bond draw list 2021, follow these steps:
fill the form and submit it with a photocopy of your original CNIC,
duly signed photocopy of original winning prize bond
duly signed photocopy of the prize winning bond
What is the National Savings Prize Bond Schedule 2021?
The National Savings Prize Bond Schedule 2021 is set by National Savings Pakistan. The Prize Bond Schedule 2021 set is held in various cities of Pakistan. There are different National Saving Bond Prizes for denominations of Rs. 100, Rs. 200, Rs. 750, Rs. 1500, Rs. 7500, Rs. 15000, Rs. 25000, Rs. 40000 and a premium Prize Bond. Here's the complete Prize Bond Schedule of 2021:
Bond Price
Draw #
Draw Date
Draw City
15000 Rs.
86
04 January 2021
Muzaffarabad
750 Rs.
84
15 January 2021
Hyderabad
7500 Rs.
85
01 February 2021
Lahore
1500 Rs.
86
15 February 2021
Quetta
100 Rs.
34
15 February 2021
Karachi
40000 Rs.
Premium
16
10 March 2021
Rawalpindi
200 Rs.
85
15 March 2021
Faisalabad
15000 Rs.
86
01 April 2021
Hyderabad
750 Rs.
84
15 April 2021
Quetta
7500 Rs.
85
03 May 2021
Rawalpindi
1500 Rs.
86
17 May 2021
Karachi
100 Rs.
34
17 May 2021
Multan
40000 Rs.
Premium
17
10 June 2021
Muzaffarabad
200 Rs.
86
15 June 2021
Peshawar
15000 Rs.
87
02 July 2021
Quetta
750 Rs.
85
15 July 2021
Lahore
7500 Rs.
86
02 August 2021
Karachi
1500 Rs.
87
16 August 2021
Multan
100 Rs.
35
16 August 2021
Faisalabad
40000 Rs.
Premium
17
10 September 2021
Peshawar
200 Rs.
86
15 September 2021
Muzaffarabad
15000 Rs.
87
01 October 2021
Karachi
750 Rs.
85
15 October 2021
Rawalpindi
7500 Rs.
86
01 November 2021
Multan
100 Rs.
35
15 November 2021
Faisalabad
1500 Rs.
87
16 November 2021
Quetta
40000 Rs.
Premium
17
10 December 2021
Lahore
200 Rs.
86
15 December 2021
Hyderabad
Also read about: Ehsaas Program Online Registration (2021) | PTA Mobile Registration in Pakistan (2021) | How to Earn Money Online in Pakistan without Investment | Youm e Takbeer 2021