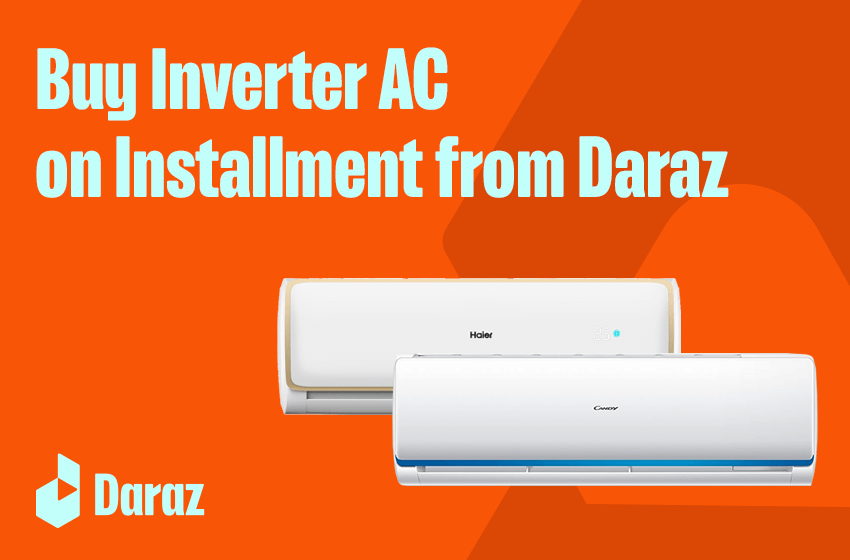 How to Buy Inverter AC on Installment from Daraz 11.11 Sale
Are you looking buy AC on installment in Pakistan from Daraz? The timing could not get any better for you! Daraz 11.11 is finally here where you can get up to 80% discounts on top AC brands and buy them on up to 12 monthly installments with 0% markup.
Sounds unreal right? Well, it is all true.
Daraz is putting exclusively discounts on Dawlance, Changhong Ruba, Eco Star, Haier, and Candy air conditioners. You can buy branded inverter from the flagship stores of brands and avail Daraz EMI option on inverter AC.
Eligibility for Buying Inverter AC on Installments on Daraz 11.11
You only need to have a credit cards of following banks to purchase inverter AC on monthly installments.
MCB
UBL
Standard Chartered Bank
Bank Alfalah
Silk Bank
Askari Bank
Step by Step Guide of Buying AC on Installments from Daraz 11.11
To get the best inverter AC on installments from Daraz, take out your credit cards and follow these six simple steps:
Step 1 – Go to Daraz app and search for the inverter AC brand

Step 2 – Go to the flagship store and scroll through AC list
Step 3 – Find inverter AC that you want to buy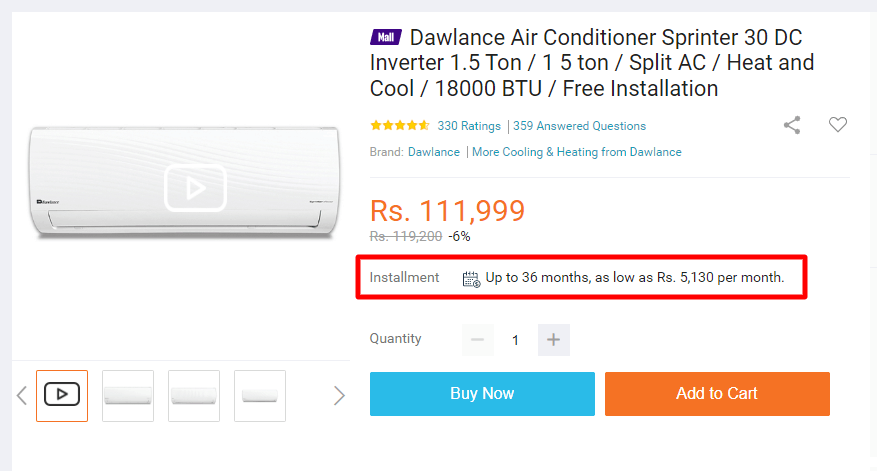 Step 4– Check out the installment plans & monthly markup on your bank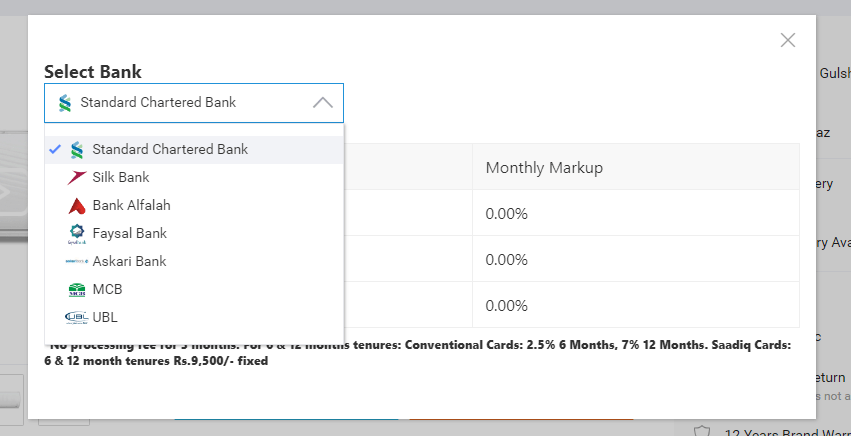 Step 5– Check out 12 months plan to pay the minimum EMI without interest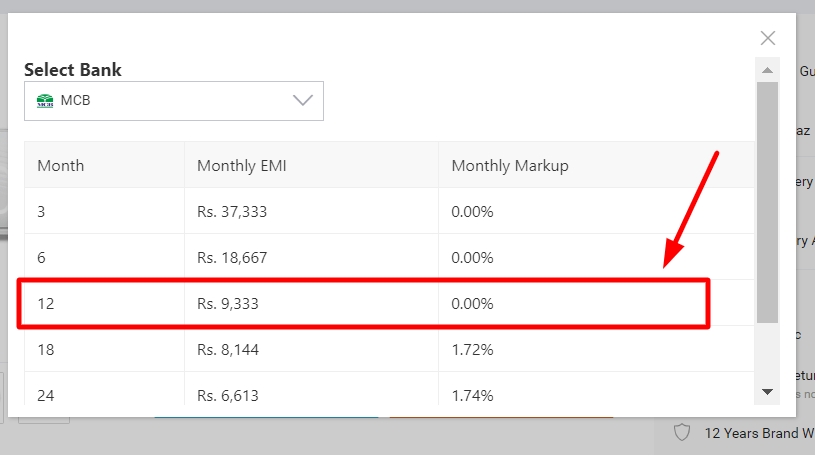 Step 6– Proceed with payments, select installments and Add your Cards details
That's it.
You will receive the inverter AC on your doorstep within days and the payment will deduct automatically form your credit card every month.
Could it get any better?
So, if you're looking for getting Kenwood AC on installment or the latest Haier AC on installment, just get your credit card and come to Daraz 11.11 sale to get yourself a new inverter air conditioner by paying as low as Rs.5000 per month.
FAQs:
Where can I get AC on installments in Karachi?
You can buy AC on installments in Karachi from Daraz app. Get yourself a credit card of Standard Chartered, Silk Bank, UBL, or MCB to buy AC installments from Daraz.
How to buy Haier AC on installments in Pakistan without interest?
Anyone can buy Haier AC on installments in Pakistan without interest from Daraz. All you need is a MCB, UBL, or Standard Chartered Bank credit to get Haier AC on 12 monthly installments with 0% markup from Daraz app.
Which inverter AC is best in Pakistan?
Following are the best inverter AC brands in Pakistan:
Candy (Haier)
Changhong Ruba
Haier
Dawlance
---
Don't forget the apply Daraz Voucher and buy from exclusively 11.11 deals to get the inverter AC at the best price in Pakistan.
---