How to Buy Refrigerator on Installments from Daraz 12.12 
Refrigerator is one of the most bought items on Daraz 12.12 sale. People wait the whole year to upgrade their fridge at discounted prices. Still, buying any item around 60,000 PKR can be hard for many people. 
Therefore, Daraz is offering a feasible EMI option with which you can buy refrigerator on installment in Pakistan with absolutely zero interest.
On Daraz 12.12 sale, leading refrigerator brands such as Haier, Dawlance, Orient, PEL, and Samsung will put exclusive discounts on their top selling refrigerators that you can buy at huge discounts in up to 12 months installments.
What Do You Need to Get Refrigerator on Installment from Daraz
Daraz offers EMI plans through the help of its banking partners. To get Refrigerator on installment in Pakistan, you need a credit card of any one of the following banks:
MCB
UBL
Standard Chartered Bank
Askari Bank
Bank Alfalah
Silk Bank
Step by Step Guide to Buy Refrigerator on Installment in Pakistan
Here is how you can buy fridge from Daraz on installment in Pakistan
Step 1 – Go to Daraz app and search for the refrigerator brand you want to buy

Step 2 – Go to the brand's flagship store and scroll through fridge's list

Step 3 – Finalize the fridge that you want to buy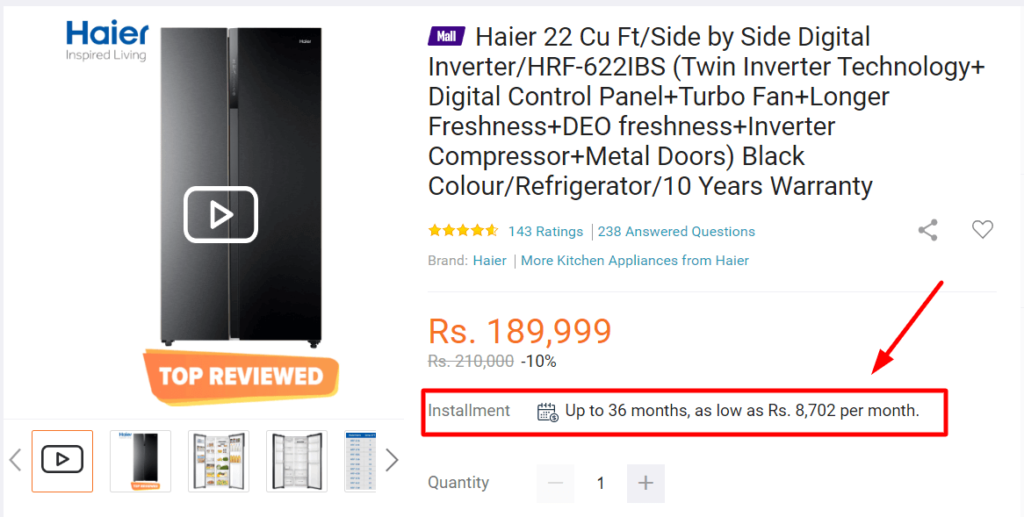 Step 4– Click on installment option & check monthly markup on your bank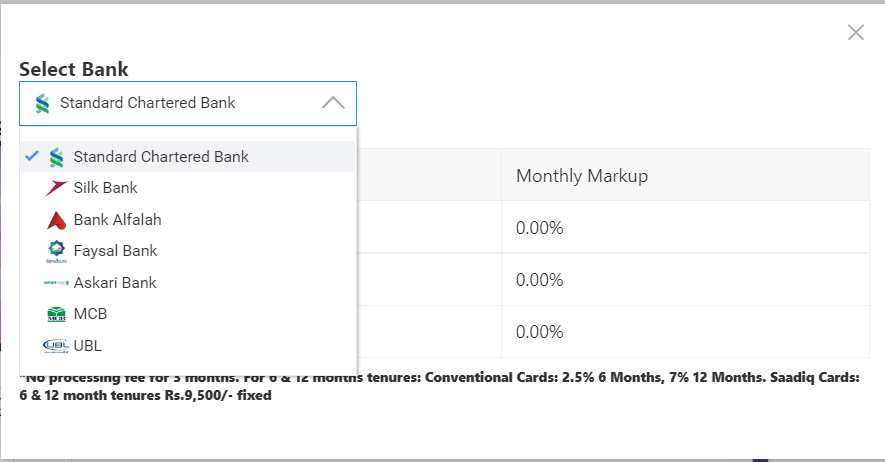 Step 5– Proceed with payments and click on installment option

Step 6– Add you credit card details and pay the bare minimum with EMI plan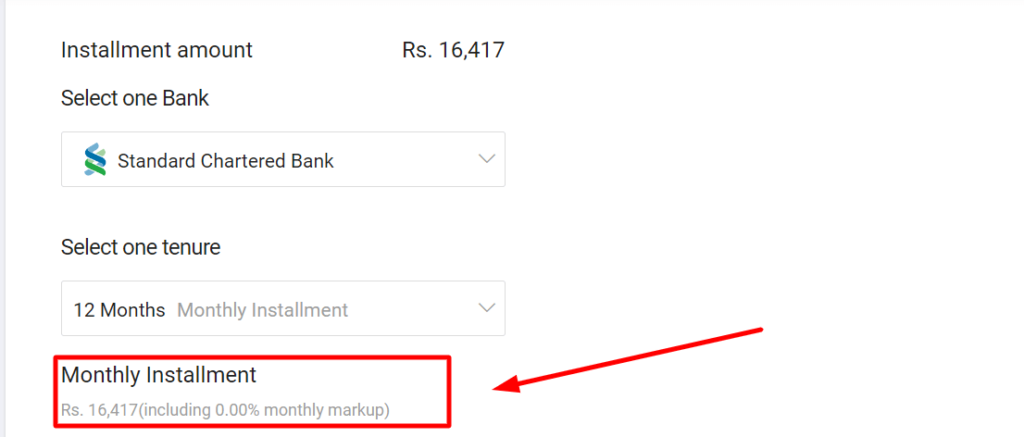 That's it!
You will receive 100% genuine refrigerator within few days from the flagship store of the brand. The payments will deduct automatically from the credit card every month.
With the help of Daraz EMI plan and Daraz 12.12 sale, you can get a brand new fridge by paying as low as Rs.5000 per month.
We would recommend to add your card details before 12.12 starts and add your preferred fridge in your cart now to buy it in just one click.
---
Don't forget to apply Daraz Voucher and buy exclusively from 12.12 deals to get refrigerator at the best price in Pakistan. Also, check out our list of Best Mini Fridge in Pakistan.
---