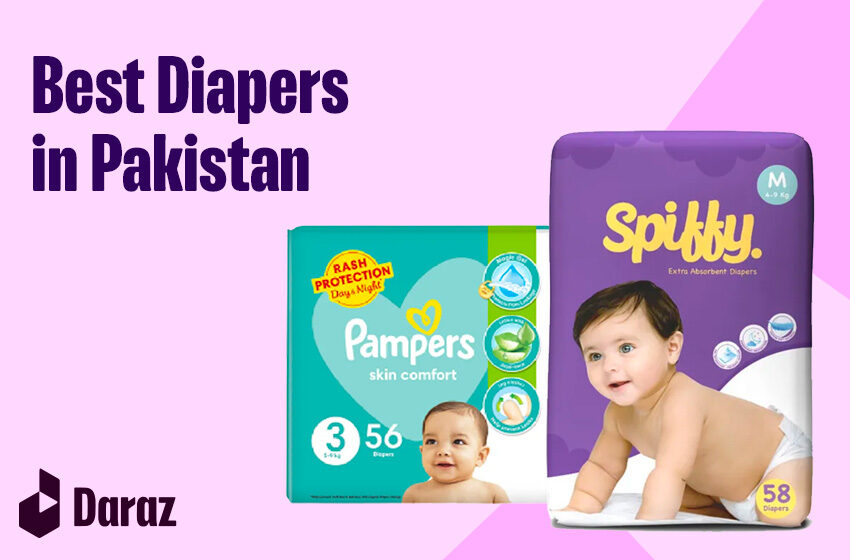 10 Best Diaper Prices in Pakistan Available for Newborns
When it comes to newborns, finding the right diapers is crucial, and understanding the price of diapers in Pakistan is essential for budget-conscious parents. In this guide, we'll explore the top 10 diapers price in Pakistan for newborns, along with their prices, helping you make an informed decision to keep your baby dry, happy, and comfortable.
Table of Content
Introduction
The importance of choosing the right diapers for newborns
Top 10 Diaper Brands for Newborns in Pakistan
Details of the brand
Diaper Features and Benefits
Diaper Size and Fit Guide
Where to Buy the Best Diapers in Pakistan
FAQS
Conclusion
The importance of choosing the right diapers for newborns
Choosing the right diapers for newborns is an important decision for parents. It safeguards their delicate skin, ensures comfort, and reduces the risk of rashes. Well-fitting diapers allow for unhindered movement, promoting better sleep and exploration. Moreover, the right choice can be cost-effective by preventing leaks and reducing diapering costs.
Top 10 Diaper Brands for Newborns in Pakistan
1. Pampers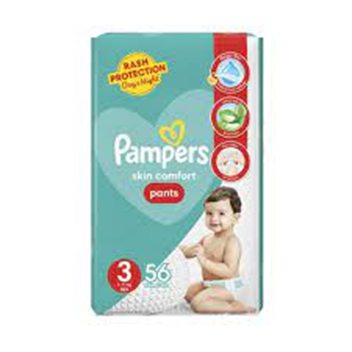 Pampers introduced the first disposable infant diapers in Pakistan, which have become the most widely used. While Pampers is considered a premium option, it has advanced features like a wetness indicator, leakage protection, and Aloe Vera lotion for babies' comfort.
It offers a range of soft diapers for different baby ages, all made from highly absorbent material with a secure liner design for the baby's protection and comfort, and a great diaper price in Pakistan.
2. Canbebe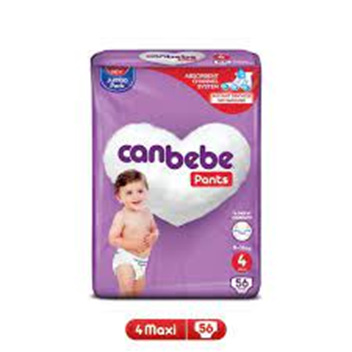 Canbebe, a growing diaper brand in Pakistan, offers two types: Canbebe Premium Comfort and Canbebe Dry-Comfort, ensuring baby and parent comfort. When considering the price of diapers in Pakistan, they are affordable, and they provide 12-hour protection and a soft, absorbent surface.
These diapers cater to sensitive baby skin come in a range of sizes, from newborn to extra-large, and can be used for up to two years.
3. Bebem
Bebem stands out with its gentle, soft, and lightweight diapers that guard against rashes. Featuring an advanced loop and hook tape for added protection and flexible elastic side bands for comfort during those early walking and crawling stages, Bebem is a top choice.
Besides its quality, Bebem's economical pricing makes it one of the most affordable brands for Pakistani moms.
4. Bona Papa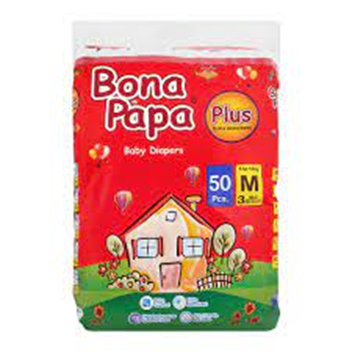 Bona Papa, a newer player in the baby diaper market, provides an impressive 12 hours of leak-free protection, allowing babies to sleep soundly through the night. Enriched with vitamin E gel, Bona Papa's diapers keep your baby's skin soft and rash-free.
They are designed with skin-friendly fabric and provide long-lasting absorbency, ensuring your baby's comfort. With sizes for both newborns and toddlers, Bona Papa caters to all needs.
5. Molfix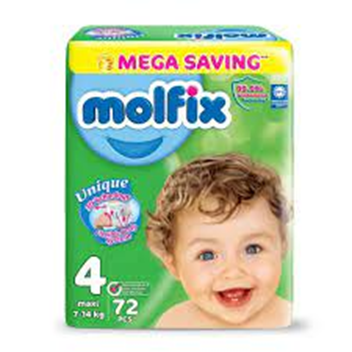 Molfix diaper prices in Pakistan are affordable, and they have the best quality. With their innovative three-dimensional indicator system, Molfix ensures that you can monitor diaper filling discreetly, making it convenient for public use.
These reasonably priced diapers come in a variety of sizes, from newborn to extra large, ensuring a perfect fit for your child and minimizing the risk of leaks.
6. Vigo Baby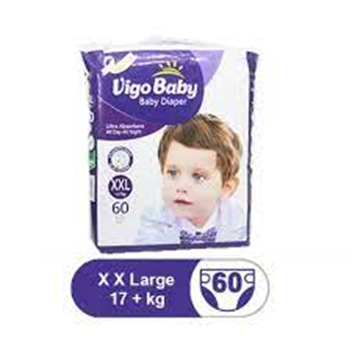 Vigo Baby takes baby skincare to the next level with its new generation of diapers. These high-quality diapers provide all-around protection, offering maximum absorbency and keeping your baby's skin dry with ultra-absorbent paper.
They are designed to protect and soothe your baby's skin while remaining soft and breathable, ensuring your little one stays cool and comfortable.
7. Nana Smarty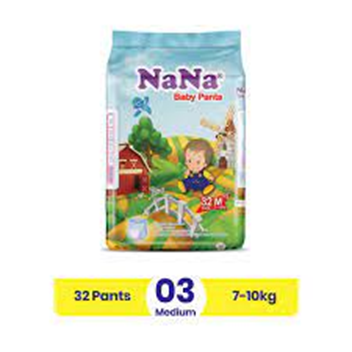 In 2023, it will offer diapers with a breathable texture, perfect for a baby's sensitive skin. Nana Smarty diapers are not only extra dry and super soft but also come with anti-rash and anti-bacterial properties.
With stretchable elastic sides, these diapers keep your baby comfortable while walking and crawling, and they can stay dry for up to 12 hours, promoting healthy skin.
8. Carebaby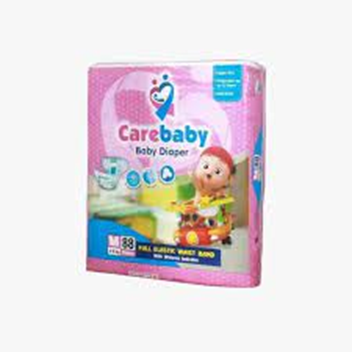 Carebaby diapers are a high-quality and economical choice for parents considering the price of diapers in Pakistan. It has all the essential features found in other well-known baby diaper brands.
With a focus on long-term leakage prevention, Carebaby diapers ensure your baby remains comfortable and active throughout the day.
9. Shield baby diapers
Shield Baby Diapers have secured their place among the top baby diaper brands in Pakistan, known for their unique features such as pull tabs and extra-durable plastic lining. These features prevent fabric damage and leaks, making them highly reliable for babies of all ages.
Shield is particularly renowned for its best-selling newborn diapers, which offer long-term leakage protection without compromising the quality of the product.
10. Huggies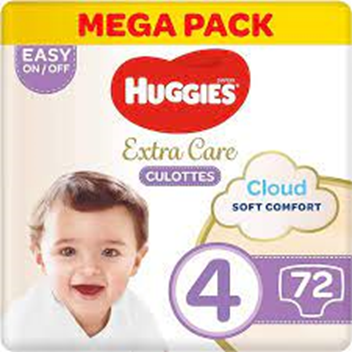 Huggies is a globally recognized brand that has made its mark in the Pakistani market with a wide range of high-quality and affordable diapers in Pakistan. What sets Huggies apart is their commitment to safety, as their diapers are free of chlorine, natural rubber latex, parabens, fragrances, and EU allergens, ensuring a gentle and safe experience for babies. These diapers are not only known for their quality but also for their skin-soothing properties.
Diaper Features and Benefits
The most important diaper features and benefits are:
Absorbency: Ensuring the diaper can efficiently absorb and retain moisture is paramount to keeping your baby dry and comfortable.
Leak Protection: A diaper should offer reliable leak protection, especially during the night, to prevent messes and discomfort.
Wetness Indicator: A wetness indicator helps parents know when it's time for a diaper change, ensuring optimal hygiene and comfort for the baby.
Softness: Soft and gentle materials are essential to prevent irritation and ensure your baby's skin stays comfortable and rash-free.
Breathability: Diapers should be designed to allow air circulation, reducing the risk of skin issues and keeping your baby's skin healthy.
Diaper Size and Fit Guide
| | |
| --- | --- |
| Diaper Size | Baby Weight Range |
| Newborn | Up to 10 lbs |
| Size 1 | 8 to 14 lbs |
| Size 2 | 12–18 lbs |
| Size 3 | 16–21 lbs |
| Size 4 | 20-32 lbs |
| Size 5 | 27-35 lbs |
| Size 6 | Over 35 lbs |
Select the right diaper size based on your baby's weight for optimal fit.
Ensure the diaper fits symmetrically, both front-to-back and side-to-side.
Position the waistband correctly at the waist to avoid discomfort.
Cover all necessary areas, including the backside and hips, to prevent leaks.
Use diapers with re-sealable tabs for a snug, adjustable fit.
Regularly check for crooked or riding-up diapers, which may indicate the need for adjustment.
Where to Buy the Best Diapers in Pakistan
In Pakistan, the best diapers are readily available through popular online retailers such as Daraz.pk, babyplanet.pk, savers.pk, naheed, and more. You can also find them in major supermarkets, ensuring convenience whether you prefer online shopping or in-store purchases.
FAQs
1. Do these diapers come in different sizes suitable for newborns, and how do I choose the right size?
Yes, these diapers come in different sizes, including those suitable for newborns. To choose the right size, consider your baby's weight and refer to the size guidelines provided by the brand. A proper fit is essential for preventing leaks and ensuring your baby's comfort as they grow.
2. Where can I purchase these top diaper brands for newborns in Pakistan?
You can buy these top diaper brands for newborns in Pakistan through popular online retailers like Daraz.pk, babyplanet.pk, and savers.pk. They are also available at Naheed and major supermarkets, providing convenience for various shopping preferences.
3. How frequently should I change diapers for a newborn?
For a newborn, it's recommended to change diapers every 2-3 hours to ensure comfort and hygiene, and immediate diaper changes are essential when the baby defecates.
4. How many diapers does a newborn use a day?
A newborn typically uses up to 10 diapers a day.
5. How many wet diapers should a newborn have?
During the first few days of life, breastfed newborns should have about 3 wet diapers a day, increasing to 6 or more wet diapers daily in the first month.
6. When should you size up diapers for your baby?
It's time to size up diapers for your baby when you can't easily fit two fingers under the waistband or if you see red marks on your baby's tummy or thighs upon removal.
Conclusion
Above are the top diaper brands for newborns, combining quality and affordability to meet the needs of parents.
Also Read: High-Quality Baby Pampers Prices in Pakistan | 5 Best Baby Boy Clothes in Pakistan with Prices | Nexton Baby Premium Baby Care Products in Pakistan