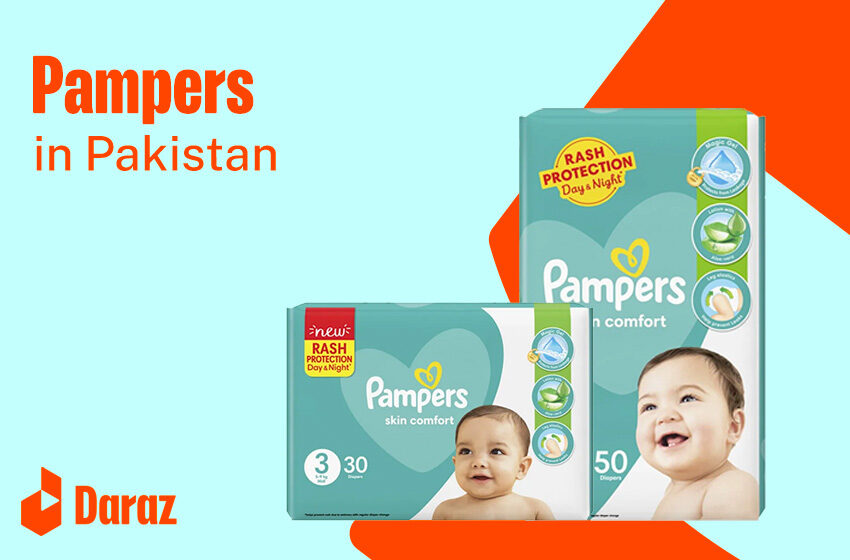 High-Quality Baby Pampers Prices in Pakistan
Parenthood is a beautiful journey filled with joy, love, and responsibilities. When it comes to your precious little one, ensuring their comfort and well-being is paramount. Pampers, a renowned name in the world of baby care, offers a range of products designed to provide the utmost care and protection for your baby. In this article, we explore the world of Pampers, delve into Pampers price in Pakistan, and present you with top choices that promise happy and contented babies.
Top Pampers Prices in Pakistan
Here's a comprehensive list of top Pampers choices along with their respective prices in Pakistan:
| Brand | Variant | Features and Benefits | Price (per pack in Rs.) |
| --- | --- | --- | --- |
| Pampers | Premium Care | Ultra-soft, excellent absorption, wetness indicator | 1,200 |
| Pampers | Baby-Dry | All-night dryness, extra absorb channels | 1,000 |
| Pampers | Active Baby | Comfortable fit, stretchy sides, ideal for active babies | 900 |
| Pampers | Pants | Pull-up design, easy changing, perfect for growing toddlers | 850 |
1. Pampers Premium Care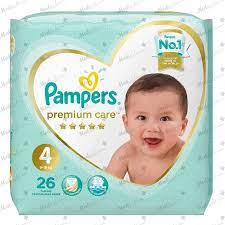 Discover the epitome of comfort and care for your precious newborn with Pampers Premium Care. Crafted with ultra-soft materials and a focus on gentle protection, these diapers ensure your baby's comfort, so you can cherish every moment of parenthood.
2. Pampers Baby-Dry
Say goodbye to nighttime worries with Pampers Baby-Dry diapers. Designed for all-night dryness and extra absorbency, these diapers ensure your baby sleeps soundly, allowing you to enjoy uninterrupted nights of parenthood.
3. Pampers Active Baby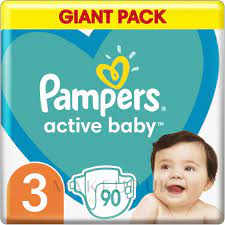 Meet the perfect companion for your active little one – Pampers Active Baby. Designed to provide a comfortable fit, stretchy sides, and unmatched flexibility, these diapers ensure your baby can explore and play with absolute freedom.
4. Pampers Pants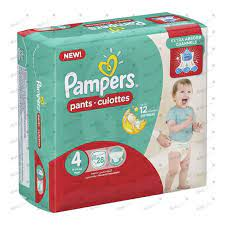 Introducing Pampers Pants, the perfect solution for growing toddlers who are on the move. With a convenient pull-up design, easy changing, and a comfortable fit, these diapers are designed to make both parenting and potty training a breeze.
The Significance of Baby Care
Babies require special attention and care, especially when it comes to their delicate skin and hygiene. Providing your baby with the right care products can contribute to their comfort, health, and overall happiness. Pampers, a trusted brand, has been a reliable partner for parents worldwide in their journey of nurturing and protecting their little ones. One of the best pampers price in Pakistan.
Understanding Pampers' Benefits
Pampers products are renowned for their quality and thoughtful design, offering several benefits:
Exceptional Comfort: Pampers diapers are crafted with soft materials to ensure your baby's comfort throughout the day and night.
Effective Absorption: Pampers diapers come with advanced absorption technology, keeping your baby dry and preventing leakage.
Skin Protection: Pampers' focus on skin-friendly materials and hypoallergenic designs helps prevent diaper rash and irritation.
Customized Fit: With various sizes and styles available, you can find the perfect fit for your growing baby.
Convenience: Pampers offer convenience for parents with easy-to-use designs, such as pull-up pants and adhesive tabs.
Choosing the Right Pampers Variant
Selecting the appropriate Pampers variant depends on your baby's age, activity level, and specific needs:
Newborns: Premium Care offers gentle care for newborns, with a focus on softness and skin protection.
Nighttime Protection: Baby-Dry is ideal for overnight use, providing all-night dryness and comfort.
Active Babies: Active Baby is designed for babies on the move, ensuring a snug fit during playtime and exploration.
Growing Toddlers: Pants are convenient for growing toddlers who are transitioning to independence in diaper changing.
Factors to Consider When Buying Pampers
Before making a purchase, consider the following factors:
Baby's Age and Size: Choose a Pampers variant that aligns with your baby's age and size for the best fit and comfort.
Skin Sensitivity: If your baby has sensitive skin, opt for variants with hypoallergenic features.
Absorption Needs: Consider your baby's activity level and how long the diaper needs to stay dry.
Quantity and Budget: Evaluate your budget and choose a pack size that suits your needs.
Conclusion
Parenthood is a journey filled with countless precious moments, and providing your baby with the best care and comfort is a top priority. Pampers' commitment to excellence shines through its range of thoughtfully designed products. From premium care for delicate newborns to active baby variants for little explorers, Pampers offers a comprehensive selection to cater to diverse needs. Make an informed choice, prioritize your baby's well-being, and embrace the joy of seeing your little one comfortable, happy, and content. Get the best Pampers price in Pakistan.
Also Read: Pak Fan | Super Asia Washing Machine | PlayStation in Pakistan | Pedestal Fans | Best Inverter UPS in Pakistan | Best Electric Geyser in Pakistan | Best Refrigerator in Pakistan | Best UPS Battery in Pakistan | Car Batteries in Pakistan | How to Buy Refrigerator on Installments in Pakistan | Portable AC in Pakistan | Haier Washing Machine