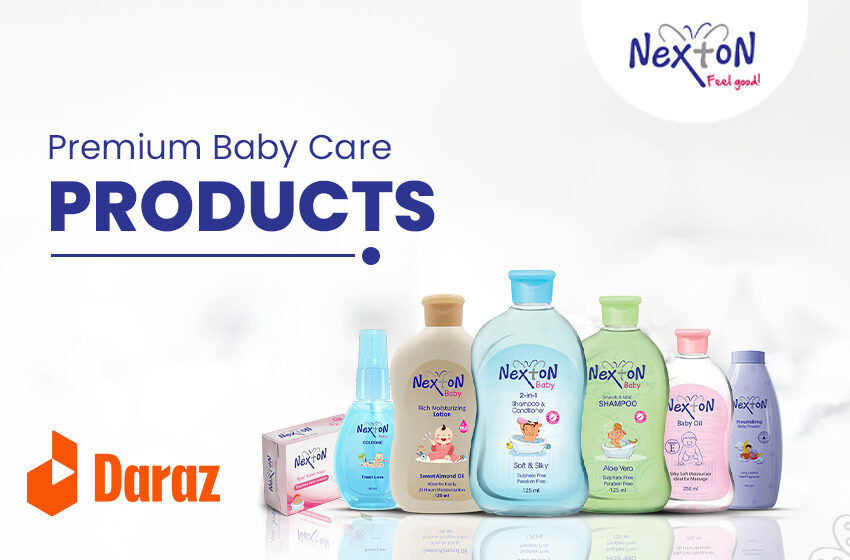 Nexton Baby Premium Baby Care Products in Pakistan
Nexton, Pakistan's leading baby care brand, is dedicated to producing premium baby care products. As parents, we prioritize the well-being and comfort of our little ones, seeking only the finest products to nurture their delicate skin and overall health. In this blog post, we will talk about Nexton Baby Products and understand why they have consistently been the trusted choice for generations of parents.
The Nexton Baby Legacy
For over 15 years, Nexton Baby has stood as a revered household name synonymous with exceptional baby care. Their unwavering commitment to delivering safe, gentle, and effective products has garnered the trust of parents not only in Pakistan but also around the globe. Let's delve into the realm of some of their most cherished and beloved products:
1. Nexton Baby Aloe Vera & 2-in-1 Shampoo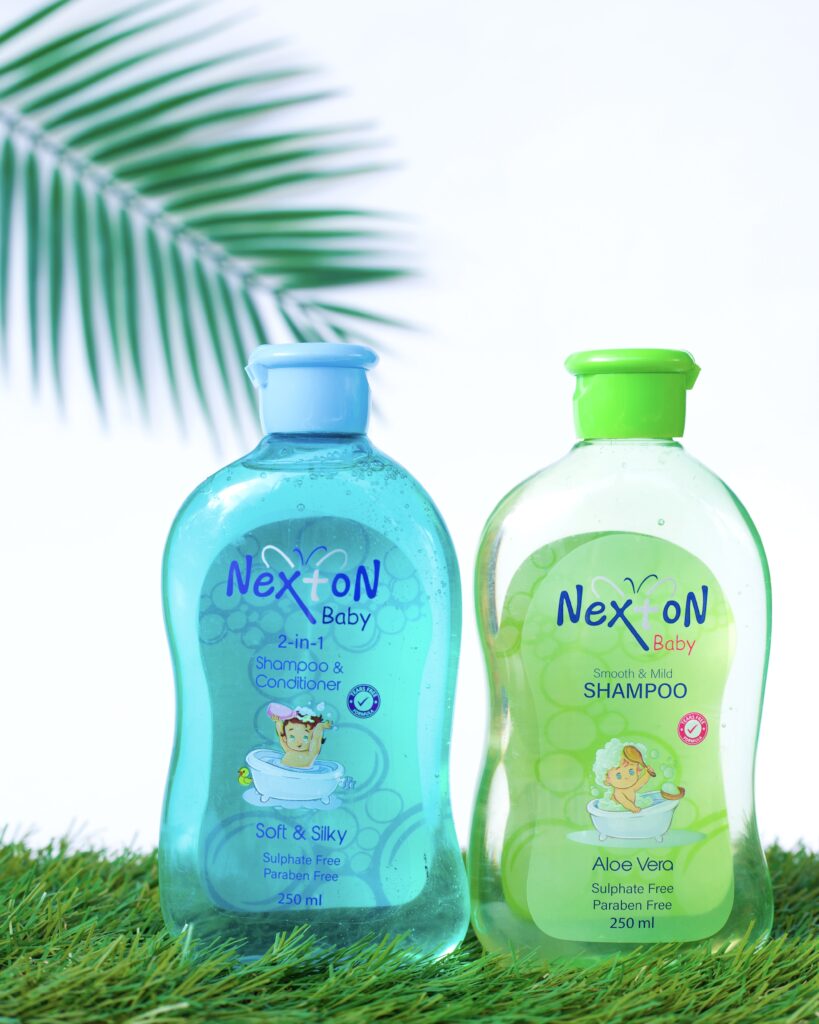 Nexton Baby Shampoo stands as an icon in the world of baby care for numerous reasons. Its mild, tear-free formula, free from sulfates and parabens, offers a soothing cleansing experience for your baby's hair and scalp. The gentle fragrance serves as a nostalgic reminder of the beautiful essence of babyhood.
2. Nexton Baby Lotion
Nurturing your baby's skin, and keeping it soft and nourished, is effortlessly achieved with Nexton Baby Lotion. This dermatologist-tested, hypoallergenic lotion hydrates delicate skin, leaving it irresistibly silky smooth. It's the perfect choice for post-bath cuddles and soothing massages.
3. Nexton Baby Cologne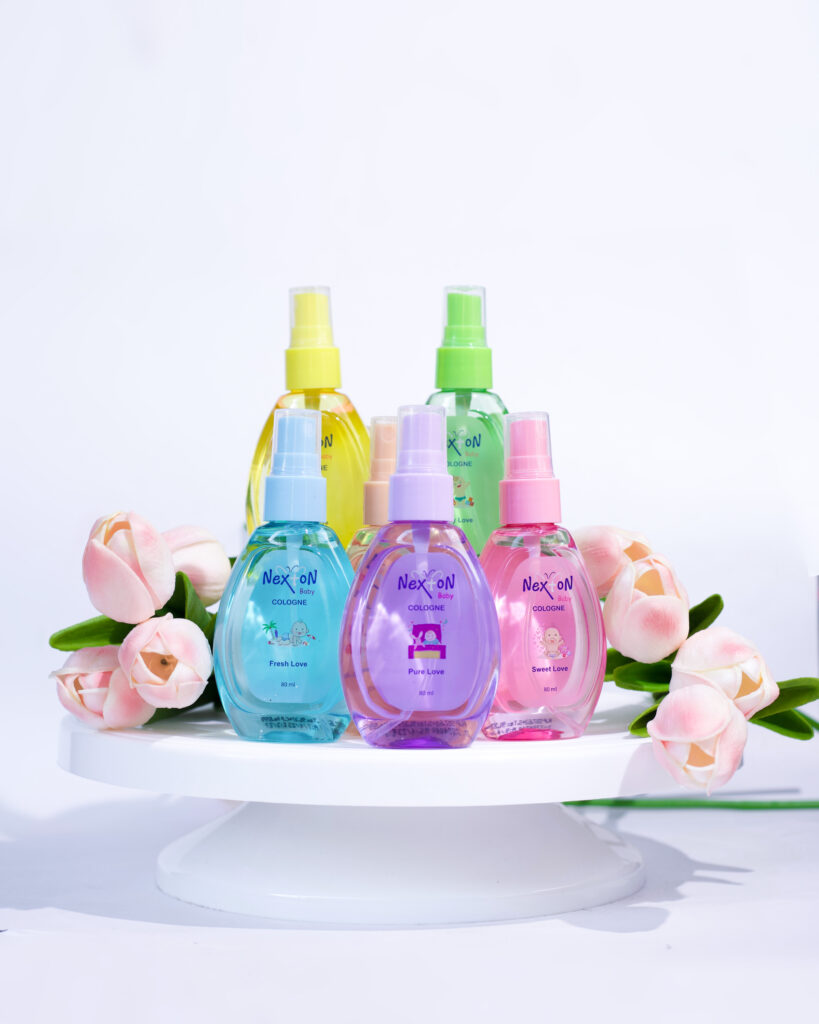 Nexton Baby Cologne introduces the first-ever long-lasting, mild fresh fragrance designed exclusively for babies, available in six delightful variants. Nexton proudly introduced this innovation with a user-friendly spray bottle, making application a breeze.
4. Nexton Baby Powder
Nexton Baby Powder is a versatile product that not only helps absorb excess moisture to prevent diaper rash but also leaves your baby with a delightful, refreshing scent. A sprinkle of this powder after each diaper change ensures your baby stays comfortable and dry.
5. Nexton Baby Oil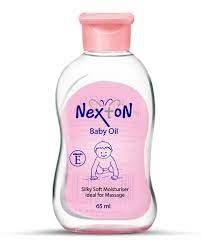 Experience the joy of a soothing and bonding massage with Nexton Baby Oil. This product is perfect for infant massages, providing hydration and relaxation, while also safeguarding your baby's sensitive skin from dryness.
6. Nexton Baby Soaps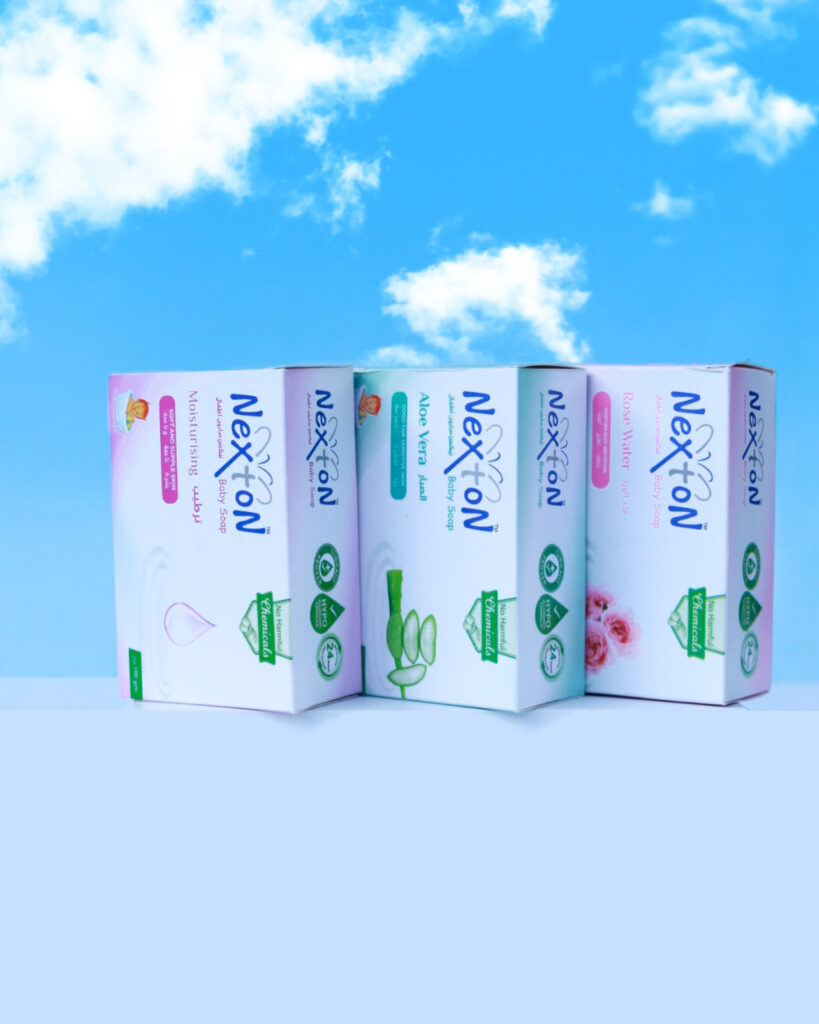 Nexton Baby Soaps are celebrated for their mildness and gentle cleansing properties. They are thoughtfully designed to cleanse without stripping the skin's natural moisture, making bath time a delightful experience for both baby and parent.
Why Choose Nexton for Your Baby?
What sets Nexton Baby Products apart is their unwavering commitment to stringent safety standards and the meticulous selection of ingredients. They are proudly free from parabens, sulfates, and dyes, ensuring the utmost care for your baby's sensitive skin.
Nexton proudly holds a range of internationally recognized quality certifications, including Halal, ISO, GMP, and PSQCA. These certifications instill confidence in mothers, making Nexton a trusted choice for their babies.
Conclusion
In conclusion, Nexton Baby Products has earned a distinguished reputation as a trusted brand by parents. Their gentle, effective, and innovative products make them the top choice for countless families.
Also read: Asia Cup Cricket 2023 | Best Car Chargers | Oneplus Phones | Bakeries in Karachi | Men Unstitched Fabric | Best Oatmeal | Men Slippers | Baby Boy Clothes | Ladies Shalwar Kameez | Mens Sandal in Pakistan | Edenrobe Lawn | Women Clothing Brands | Mens Kurta in Pakistan | Bonanza Satrangi Lawn Price | Best Grooming Products for Men | Bridal Dresses in Pakistan | 10 Best Shirt Brands for men in Pakistan | Best furniture brands in Pakistan | Best UPS battery in Pakistan | Best UPS inverter in Pakistan | Best Electric Stove in Pakistan | Best Roti Maker in Pakistan | Best LED TV in Pakistan | Best Mattress in Pakistan | Best Jacket Brands in Pakistan | Best Mens Wallets Brands