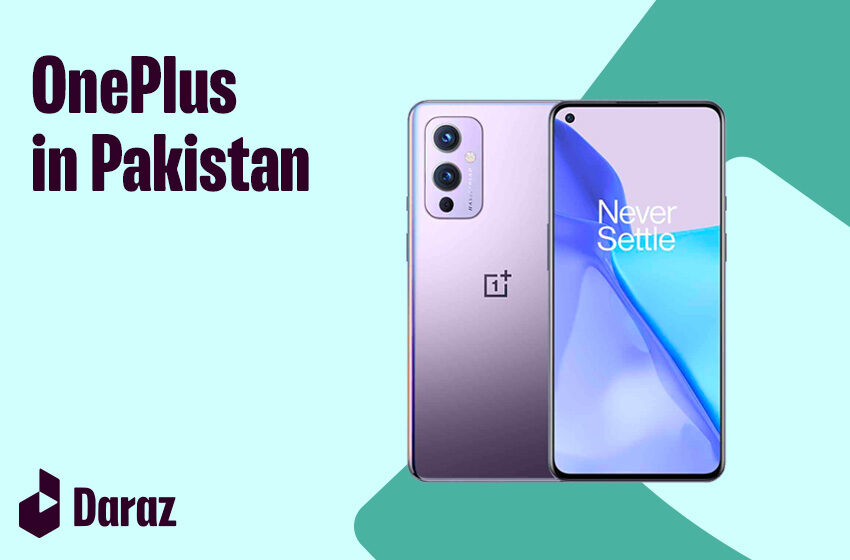 Buy OnePlus with Price in Pakistan & Features (2023)
Are you in the market for a new smartphone? If so, you're in luck because OnePlus has some exciting offerings for you in 2023. OnePlus has gained a strong reputation for producing high-quality, feature-packed smartphones that don't break the bank. In this article, we'll explore the latest oneplus price in Pakistan with the latest models available, their prices, and the standout features that make them worth considering.
Table of Contents
OnePlus in Pakistan

OnePlus 10 Pro
OnePlus Nord CE 2

Why Choose OnePlus?
(FAQs)
Conclusion
---
OnePlus in Pakistan
OnePlus has made a significant impact on the smartphone market worldwide, and Pakistan is no exception. The brand has garnered a dedicated fan base in the country, thanks to its commitment to delivering top-notch technology at competitive prices. Let's dive into the OnePlus models available in Pakistan in 2023.
1. OnePlus 10 Pro
Model
OnePlus 10 Pro
Price in Pakistan
PKR 119,999
Key Features
– Cutting-Edge Processor: The OnePlus 10 Pro is powered by the latest Qualcomm Snapdragon processor, ensuring lightning-fast performance and smooth multitasking.
– Stunning Display: With a vibrant AMOLED display and a high refresh rate, you'll enjoy immersive visuals and smooth scrolling.
– Impressive Camera System: Capture stunning photos and videos with the versatile camera setup, including a high-resolution primary camera and ultra-wide-angle lens.
– Super-Fast Charging: Say goodbye to long charging times. The OnePlus 10 Pro supports super-fast charging, so you can get back to using your phone quickly.
2. OnePlus Nord CE 2
Model
OnePlus Nord CE 2
Price in Pakistan
PKR 54,999
Key Features
– Affordable Mid-Range Option: The Nord CE 2 provides a budget-friendly entry point into the OnePlus ecosystem without compromising on quality.
– 5G Connectivity: Enjoy blazing-fast 5G speeds for seamless browsing and streaming.
– OxygenOS: Experience OnePlus' signature OxygenOS for a clean and customizable user interface.
– Impressive Battery Life: The Nord CE 2 boasts excellent battery life, keeping you connected all day.
Why Choose OnePlus?
If you're wondering why OnePlus is a popular choice among smartphone enthusiasts, here are some compelling reasons:
1. Premium Build Quality
OnePlus smartphones are known for their premium build quality. From the choice of materials to the attention to detail in design, OnePlus devices exude quality and craftsmanship.
2. Fast and Smooth Performance
Thanks to top-of-the-line processors and ample RAM, OnePlus phones offer some of the smoothest and fastest performance in the industry. Whether you're gaming or multitasking, you can expect a lag-free experience.
3. OxygenOS
OnePlus's custom OxygenOS is a fan favorite. It provides a near-stock Android experience with thoughtful additions and customizability options. You get a clean, bloatware-free interface.
4. Regular Software Updates
OnePlus is committed to delivering timely software updates, including security patches and major Android version upgrades. This ensures that your device remains up-to-date and secure.
5. Competitive Pricing
Perhaps the most significant advantage of OnePlus is its pricing strategy. You get flagship-level features without the flagship-level price tag, making it an excellent value proposition.
FAQs
Q1. Are OnePlus phones available offline in Pakistan?
Yes, OnePlus phones are available in select retail stores across Pakistan. However, you can also purchase them online through various e-commerce platforms.
Q2. Do OnePlus phones come with a warranty in Pakistan?
Yes, OnePlus provides warranty coverage for its smartphones in Pakistan. Be sure to check the warranty details when making a purchase.
Q3. Can I trade in my old smartphone for a OnePlus device in Pakistan?
Some retailers and e-commerce platforms offer trade-in programs. Check with the seller for details on trade-in options.
Q4. Are OnePlus accessories available in Pakistan as well?
Yes, you can find a range of OnePlus accessories, including cases, chargers, and earphones, in Pakistan.
Conclusion
OnePlus continues to impress smartphone enthusiasts in Pakistan with its range of feature-packed devices. Whether you're looking for a flagship-level experience with the OnePlus 10 Pro or a budget-friendly option like the Nord CE 2, OnePlus has something for everyone. With competitive pricing, regular software updates, and a commitment to quality, oneplus price in Pakistan is a brand worth considering for your next smartphone purchase.
So, if you're in the market for a new phone, explore the latest oneplus price in Pakistan and elevate your smartphone experience in 2023.
Also Read: Portable AC in Pakistan | Best Waffle Maker | The Significance of Sacrifice in Eid ul Azha | Eid ul Azha Recipes | Best Deep Freezer in Pakistan | Best Stabilizer in Pakistan | Best Geyser in Pakistan | Best Washing Machine in Pakistan | Best Air Cooler in Pakistan | Best Inverter AC in Pakistan | Best Deep Freezer Price in Pakistan | Best Water Dispenser in Pakistan | Best Mattress in Pakistan | Best LED TV in Pakistan