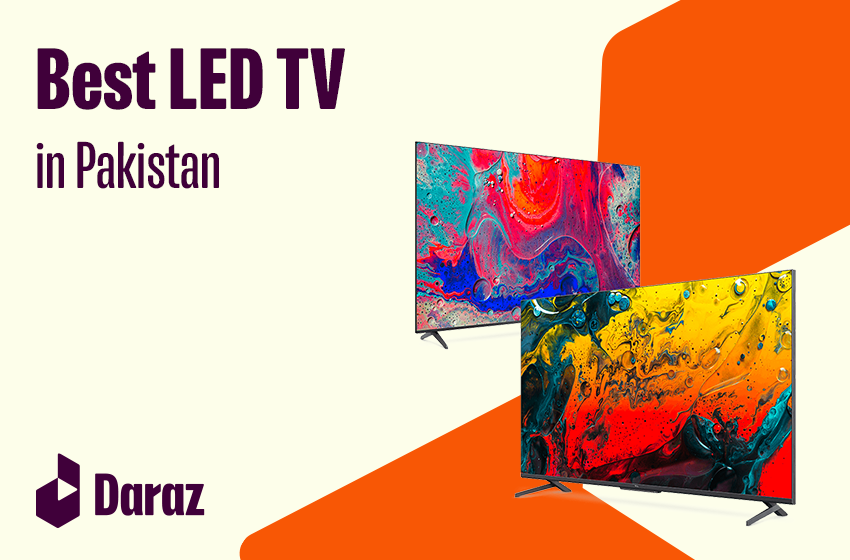 12 Best LED TV in Pakistan with Prices
In Pakistan, the demand for LED TVs is on the rise. People are looking for TVs that offer better picture quality, features, and value for money. In this blog post, we will take a look at the 12 best LED TV in Pakistan. We will consider factors such as price, features, performance, and brand reputation to help you make an informed decision.
It's time to say bye to your television set and get a better 4k experience for yourself! Daraz bought you amazing discounts and a massive range of smart Best LED TV in Pakistan.
Enjoy the high-resolution screen time!
Watch your favorite shows and binge-watch them on weekends with your family and friends. Daraz brings you amazing budget-friendly options for smart LED TVs. Below is the list of the 12 Best LED TV in Pakistan to see the quality experience.
| | |
| --- | --- |
| LED TVs | Price |
| Samsung | Lowest Price- 29,550 Highest Price- 6,4900 |
| Orient | Lowest Price- 21,760 Highest Price- 420,147 |
| Hisense | Lowest Price- 24,500 Highest Price- 466,829 |
| Haier | Lowest Price- 26,300 Highest Price- 269900 |
| EcoStar | Lowest Price- 22,300 Highest Price- 360,842 |
| TCL | Lowest Price- 15,990 Highest Price- 499,900 |
| Changhong Ruba | Lowest Price- 24,999 Highest Price- 555,000 |
| Sony | Lowest Price- 39,999 Highest Price- 895,000 |
| LG | Lowest Price- 24,999 Highest Price- 11,54,999 |
| Toshiba | Lowest Price- 16,624 Highest Price- 63,525 |
| iFFALCON | Lowest Price- 36,990 Highest Price- 50,990 |
| Philips | Lowest Price- 39,425 Highest Price- 4,00000 |
12 Best LED TV in Pakistan
1) Samsung
Samsung LED TVs are some of the best-selling in Pakistan! They offer high quality, utilize cutting-edge technologies like Wi-Fi and USB Ports, and are compatible with the newest streaming services like Netflix, Amazon Prime, and YouTube. Plus, they have different models and pricing points to fit everyone's needs. And depending on your budget, you can get an HD (720p), Full HD (1080p), or even a 4K (UHD) display! The best part is that now you can Shop for Samsung according to your pocket since it has a massive range of budget LEDs.
Samsung AU7000 43″ Crystal UHD 4K Smart TV (2021)
Samsung AU7000 features design's pure lines and effortless minimalism. It has 4K resolution and will make your favorite videos come to life with stunning detail and color. It also consists of Xcelerator Motion that helps you enjoy clear and sharp pictures. Moreover, it includes an HDR that ensures you will be able to see a wide range of colors and all the visual details, even in the darkest circumstances.
Features
Screen Size
43'' inches
Screen Resolution
3840×2160
Picture Engine
Crystal Processor 4K
Processor
TizenSmart Things SupportWeb Browser
High Dynamic Range
Yes, 10+ support
Sound Output (RMS)
20W
Price
107,999
Special Features
​Film Mode: Yes
Natural Mode Support: Yes
Auto Motion Plus: Yes
Hybrid Log Gamma: Yes
Dolby Digital Plus: Yes
Speaker Type: 2CH Bluetooth Audio: Yes
Web Browser: Yes
App Casting: Yes
Wireless LAN Built-in: WiFi 5″
2) Orient
Orient is one of the few brands in Pakistan which provides simple variant options as well. It is user-friendly as well as pocket friendly for your entertainment needs. Mostly their 32 inches and 40 inches models are famous for household use. You can also explore their smart LED TV options which come in greater sizes as per need and budget.
Orient 50″ Full HD LED TV (LE-50L6533)
This amazing TV provides stunning Full HD (1920x1080p) resolution, making your movies and shows come to life. Additionally, it comes equipped with 2 USB + 2 HDMI ports, allowing you to connect multiple devices. Plus, the Dolby Sound system creates an immersive audio experience. Finally, the Full-Color Optimizer ensures that your images are always sharp and clear.
Features
| | |
| --- | --- |
| Resolution | 1080p |
| Audio Formats | mp3, Avi, MPEG |
| Video Formats | flv, mkv, avi, vob, mpeg 1, mpeg 2, mp4, dat, 3gp |
| HDMI Ports | 2 sides |
| Warranty | 1 year |
| USB Music & Video | Yes |
3) Hisense
Many of you do not know that Hisense has the best sound quality experience with decent screen color grading options. Hisense LED TVs are available on Daraz and now you can Shop at any time anywhere at your doorstep. You can avail of all the sizes as per your need but 40 inches size looks absolutely stunning on your media walls.
Hisense 43″ DLED TV | 43A4G
Hisense 43″ DLED TV comes with VIDAA U5 Sports Mode. This amazing TV delivers stunning picture quality, incredible contrast, and superb sound quality. With its bezel-less design, this TV is perfect for any home theater setup. This product gives you a realistic audio experience without the need for extra speakers.
Features
| | |
| --- | --- |
| Display Resolution | Full HD 1920×1080 |
| Smooth Motion | 60Hz |
| Ultra-Dynamic Contrast | 2,000,000:1 |
| Aspect Ratio | 16:9 |
| Surround Sound System | Yes |
| Audio Power Output | 7W x 2 |
| languages | OSD MULTI-LANGUAGE |
4) Haier
Haier is one of the leading companies out there, recently they've introduced Candy by Haier which has a premium outer look and is loaded with multiple smart features. It is one of the best smart LED TVs in Pakistan with 1 year of claimable warranty. You can also enjoy screen mirroring and the built-in Netflix features in all Haier smart LED TVs.
Candy by Haier is quite budget-friendly, you can get 40 inches LED TV for almost 45 thousand rupees which are beyond amazing in this era.
Haier Bezel Less Google Android Smart TV – Smart AI Plus
Introducing the Haier LED 32″Inch Smart LED 32K6600, the perfect TV for any home. With a sleek design, it's sure to complement any room. The Haier comes with all the features you need for a great viewing experience. It has USB and RF inputs, composite input, component input, headphone jack, and wireless connectivity. Plus, it comes with Android 9.0 for access to all your favorite apps
Features
| | |
| --- | --- |
| Audio Mode | Standard, Sport, Movie, Music, News |
| Smart Tv | Android 9.0 |
| Aspect Ratio | 16:9 |
| Resolution | 1366*768 |
| Contrast | 5000:1 |
| Brightness(cd/m2) | 220 |
5) EcoStar
If you are looking for a budget-friendly option in the Smart LED TV category with premium loaded features, Ecostar Smart LED TV is your hand on the product. EcoStar is powered by Android and has a high resolution, it gives you a stellar experience of viewing the screen.
Relax yourself on your couch, have a blast playing games, and watch videos, movies, and shows experience.
EcoStar 32-inch HD LED TV – CX-32U573
EcoStar CX-32U573 32″ HD TV is ideal for your home. With USB connectivity, you can easily view your favorite videos, photos, and audio files on the big screen. Plus, with HDMI and PC input, you can connect all your favorite devices with ease. The Ecostar TV also features a programmable sleep timer, motion processing, and an A-grade panel.
Features
| | |
| --- | --- |
| Brand Warranty | 2 years |
| Screen Size | 32 Inch |
| Screen Type | HD LED TV |
| Screen Resolution | 1366 x 768 |
| Connectivity | HDMI USB 2.0 |
6) TCL
TCL Smart LED TV has the most sales of all smart LED Tv available in Pakistan due to its pocket-friendly price, dynamic tone, enhanced range of tones, brightness features, and contrast functions. You can have the best possible viewing experience and enjoy the most nuanced content.
You can have unlimited access to the content online, and enjoy having a fun time browsing for videos, and shows, or playing games online.
TCL 40″ S6500 Smart Android TV
This 40″ LED UHD DTV is powered by Google Android and comes with all the features you love about Android TV. With 8GB of memory, Dolby Audio, and HDR support, this TV is sure to give you an immersive viewing experience.
Features
| | |
| --- | --- |
| Display Resolution | 1920*1080 |
| Refresh Rate | 60Hz |
| HDR Support | Yes |
| Screen size | 40" |
| Brightness (cd/m2) | 250(Typ) |
| Colour | 16.7 Million(8bit) |
| Price | 57,999 |
7) Changhong Ruba
Changhong Ruba is as solid as any other smart LED TV in Pakistan that is well-known for its longevity. You can buy any of these at the best possible price out there and enjoy an exceptional viewership experience. This TV offers stunning Real 4K resolution with HDR content for better clarity and detailed color expression. The virtual backlight provides an immersive viewing experience.
You can buy any of these at the best possible price out there and enjoy an exceptional viewership experience. It is powered by Android 9.0, and Changhong Ruba LED TV has a user-friendly interface along with a 4K Ultra HD experience that will blow you away.
Changhong Ruba L32X6 32-inch HD LED TV
Changhong Ruba L32X6 32-inch HD LED TV-Black is super sleek and stylish and features a built-in sound system, A+ grade panel, ultra-narrow bezel, USB media player, HDMI ports, triple protector, double crescent shape stand, UC-Pro Engine II and U-MAX 2.
Features
| | |
| --- | --- |
| Sound System | Built-in Sound System |
| Protector | Triple |
| Screen size | 32" |
| USB Media Player | Yes |
| Color | Black |
| Price | 27, 999 |
8) Sony
Sony is known for its Sony Bravia which is the ultimate experience for anyone who loves watching their favorite shows and movies. It has upgradable technology beyond limitations, a built-in chrome cast, and accessibility to google assistant which gives you a voice-controlling feature that is controllable from your smartphone as well.
Shop on Daraz to avail the best experience.
SONY BRAVIA 65X80J
Sony Bravia 65X80J is an amazing TV that displayed more colors than a typical TV, producing images with natural and accurate colors. You'll be able to watch all your favorite sports, action movies, and video games with lifelike clarity thanks to on-screen motion that remains fluid and crisp. It features Google Assistant, Apple AirPlay, and Alexa compatibility.
Features
| | |
| --- | --- |
| Price | 314,999 |
| Apple Airplay | Yes, also works with Alexa |
| Different Streaming Services | 700,000+ movies and TV episodes |
| Processor | 4K HDR PROCESSOR X1 |
| On-Screen Motion | MOTIONFLOW XR |
9) LG
LG is also one of the biggest international brands and is the flag bearer of android electronics and truly brings in a vast set of innovations. The 43 inches Smart LED TV by Samsung has a high dynamic range along with a built-in wireless LAN and full HD resolution. Just the right fit for all your needs!
This company produces a wide range of televisions, including OLED, NanoCell, and straightforward LED models with 720p (HD), 1080p (FullHD), 4K (UHD), and 8K UHD Displays. You'll be hard-pressed to find a better television on the market.
LG 65UN7340 65″ UHD 4K Active HDR Smart TV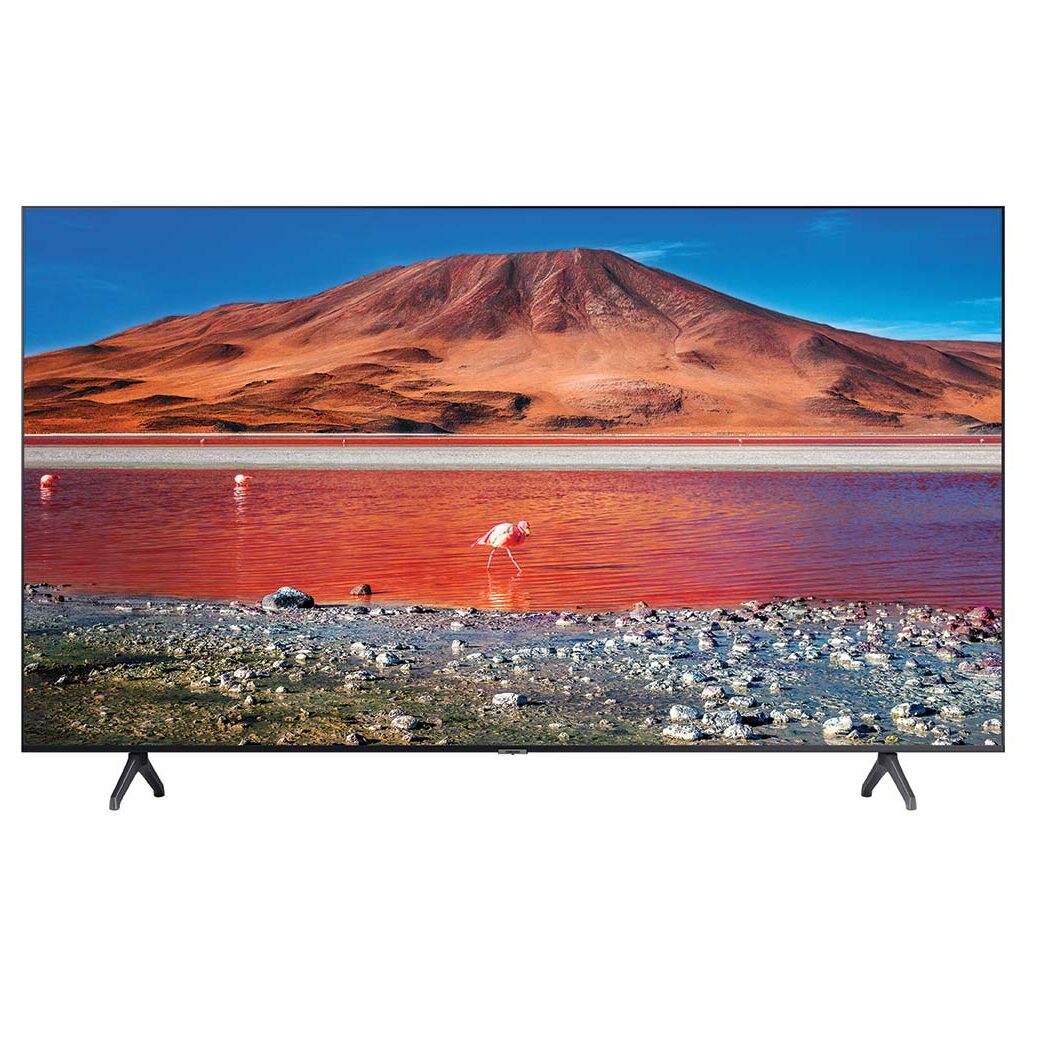 Introducing the LG 65UN7340 65″ UHD 4K Active HDR Smart TV. This IPS 4K display TV features webOS smart technology with the magic remote, making it easy to find and switch between your favorite content. The quad-core processor 4K and LG AI ThinQ create a smooth, crisp picture for an immersive viewing experience. Plus, active HDR provides amazing detail.
Features
| | |
| --- | --- |
| TV type | Smart TV |
| Price | 200,999 |
| Screen Size | 65" |
| Processor | quadcore processor 4K |
| HDR | Yes |
10) Toshiba
If you are looking for a premium quality Smart LED TV, then Hisense is your go-to brand. Hisense LED TV comes with improved picture quality and strong speakers which gives you the top-notch experience of watching TV. So let go of the traditional TVs in your home and get yourself a smart Hisense LED TV.
Be it a movie night or match day, watch high-quality imagery right in the comfort of your sofa. Truly an exceptional experience!
Toshiba Basic LED TV, 49 Inches, 49S2800EE
Looking for an amazing television experience? Look no further than the Toshiba 1080p Full HD TV. This incredible TV offers a stunning resolution of 1080x1920p, making your favorite shows and movies look better than ever. Plus, with the digital TV tuner and three HDMI inputs, you'll be able to hook up all your favorite devices with ease.
Features
| | |
| --- | --- |
| Price | 59,900 |
| Screen size | 49" |
| Warranty | 1 |
| USB Movie | 28 Video Format |
| Sound Output | 20 w |
| Resolution | 1080x1920p |
| | |
11) iFFALCON
iFFALCON creates TVs exclusively for the younger generations and investigating the smart display market and reinventing what TV can be. At IFA 2022, iFFALCON will display the newest TV, soundbar, and gaming monitor. For the first time, iFFALCON is participating in a significant offline, international trade show for consumer goods and home electronics.
It is pushing the envelope of creativity by developing a distinct and novel lifestyle for the younger generation.
iFFALCON 40″ S52 FHD Smart Android TV
This incredible TV provides an immersive experience with stunning HDR 10 visuals and powerful Dolby Audio sound. Additionally, the advanced micro-dimming technology ensures that every image is displayed in optimal clarity. And with Android TV built-in, you have access to all your favorite streaming content and apps!
Features
| | |
| --- | --- |
| HDR | 10 |
| Micro Dimming | Yes |
| Type of TV | Android |
| Audio System | Dolby Audio |
| Micro Dimming | Yes |
| Price | 50, 990 |
12) Philips
Phillips TV is a great TV to get for your home. The lifespan of a Phillips television is six years! Their Brightness and contrast are excellent. Consumer gadgets, including smart TVs, have a generally positive reputation when it comes to Philips TVs. Your chances of experiencing issues with their TVs, especially their OLED models, are very slim!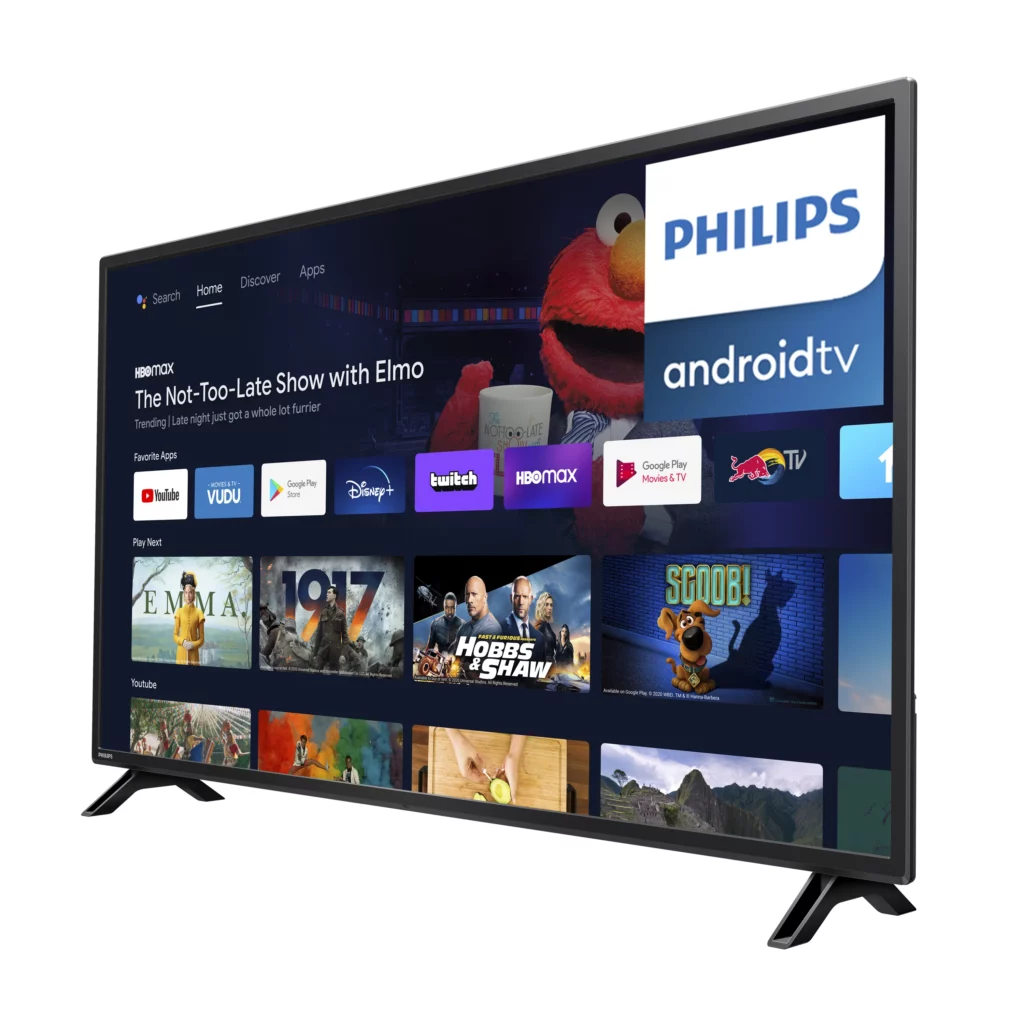 Philips 65″ 4K UHD Smart LED TV (65PUT6654/98)
Philips 6600 series 4K UHD LED Smart TV with Saphi- a Linux-based OS. This TV has amazing features including HDR 10+ Pixel Precise Ultra HD, Quad-core processing power, and Dolby Vision. You'll enjoy excellent picture quality and sound with this TV. It also has a convenient auto switch-off timer, and picture mute for the radio.
Features
| | |
| --- | --- |
| Screen Size | 65" |
| Resolution | 4k UHD |
| Type TV | Smart TV |
| Price | 230,000 |
| HDR | 10+ Pixel Precise Ultra HD |
Conclusion
Without waiting any time get Best LED TV in Pakistan only on Daraz!
Also, read Samsung Z Flip Price in Pakistan | Best Dispenser in Pakistan | Best Microwave in Pakistan | Best Geyser in Pakistan | Best Bicycle in Pakistan | Best Furniture brands in Pakistan | Best Men Clothing Brands in Pakistan