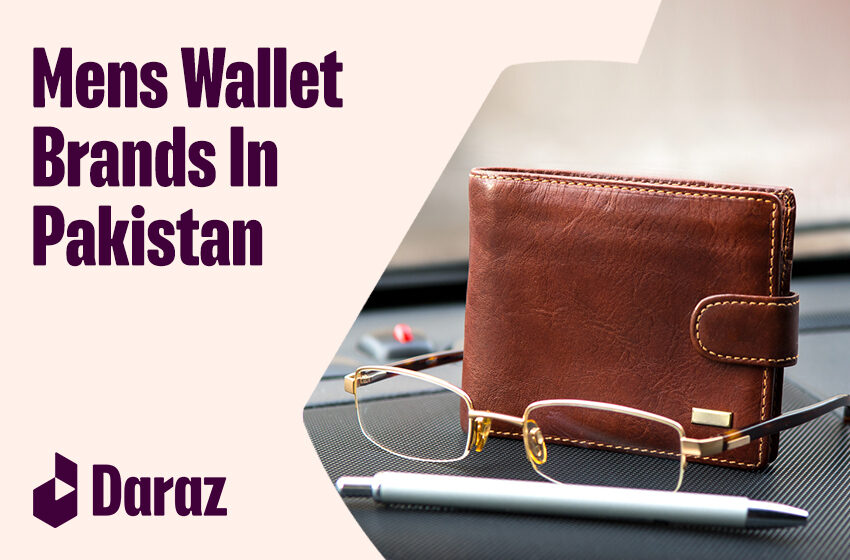 Men's Wallets Brands in Pakistan
Are you looking for a stylish and durable wallet that suits your style? Look no further! You can find a wide range of mens wallets brands in Pakistan to complement your look.
In this article, we'll explore some of the best mens wallets brands in Pakistan and what sets them apart from the rest. Read on to discover the perfect mens wallet for you!
List of 10 Best Mens Wallets Brands in Pakistan
1. Gucci
Gucci is a high-end Italian company. It was founded in 1921 and has gradually grown to become one of the most recognizable brands in the fashion industry and the best mens wallets brands in Pakistan. With one of the most well-known bags and wallets on the market today, they produce all kinds of clothes and accessories.
They produce practically all styles of wallets. Bi-fold, tri-fold, blingy, minimalist, and even money clip wallets are all available. If you really want to make a statement with your wallet, Gucci is the way to go!
2. Jafferjees
Jafferjees is a Pakistani brand that prides itself on its impeccable quality products. Whether it is a leather wallet or a coin purse, it offers a variety of wallets for any budget. Its prices are highly competitive and wallets usually cost under PKR 2,000.
The Pakistani market is filled with wallet companies that offer great wallets at average prices. But Jafferjees has set its mark with its high-quality wallets and exclusive prices. It is one the best mens wallets brands in Pakistan that provides an unmatched experience with its one-of-a-kind designs, durable leather, and structured frames.
3. Levi's
Levi's is known for its high-quality jeans but many people don't realize they also produce fashion accessories! Their wallets are unique and stylish which is great for anyone who wants to stand out. But they also make plain and classic wallets for those who prefer a more classic look.
Their wallets provide excellent quality and a look that is sure to impress. They're perfect for anyone who wants a durable wallet that won't wear down quickly. The collection offers a variety of different styles from basic and plain to fashionable and sleek. It is one of the best mens wallets in Pakistan.
4. Imperial Horse
Imperial Horse wallets are well-known for their affordable price range and impressive quality. Featuring high-grade leather, the wallets come in an array of styles and colors, giving you plenty of options to choose from. The wallets are designed to be durable, but they're also lightweight and comfortable to carry. And they're stylish enough that you won't mind taking them out of your pocket every now and then.
Whether you're looking for a classic wallet, a bifold, or a more modern style, Imperial Horse has something to suit your needs as it is one the best men's wallets in Pakistan. They offer a variety of designs and materials, perfect for everyone from the professional to the student.
5. Hub
HUB is an established leather mens wallets brand in Pakistan, offering a wide range of quality and affordable leather bags and wallets. From bi-folds, tri-folds, checkbooks, cardholders, and currency holders, there is something for everyone and a wide array of styles and colors to choose from. With the combination of quality, style, and affordability, you can trust HUB to give you the perfect wallet for your needs.
6. Royal Tag
For the past 8 years, RoyalTag has taken the men's fashion industry by storm. Men everywhere adore this brand for their stylish, yet affordable collection of clothes and accessories. Not only do they have an extensive selection of blazers, trousers, and shirts, but they also offer a variety of wallets, keyrings, and cardholders. It is one of the best and most affordable mens wallets in Pakistan.
RoyalTag's wallets are renowned for their quality and durability, while still being extremely affordable. Even the most basic cardholders, which start at a price of PKR 800, boast of features that outshine competitors twice the price. Thanks to RoyalTag, men can look their best without burning a hole in their pockets.
7. Bentley
Inspired by their most iconic designs, Bently wallets are made from premium leather with modern finishing details. It is an elegant way to carry your money and it is a perfect accessory for the person who wants to add a touch of luxury to their looks. Whether you're headed out for the weekend or taking a business trip, the Bently wallet will make sure you look your best as it is considered to be a great brand for mens wallets in Pakistan.
8. Mont Blanc
If you're looking for the best in luxury, you can't go wrong with Mont Blanc. Famed for their men's clothing and accessories, their range of wallets offers superior craftsmanship and attention to detail unrivaled in the industry. Whether you're searching for something discreet or flashy and loud, you'll never struggle to find what you're looking for with Mont Blanc. It is a classy brand for mens wallets in Pakistan.
You may pay a little bit more for a Mont Blanc wallet, but it's a good investment – their commitment to making items that last means your wallet will be an investment you'll enjoy for years to come.
9. Outfitters
Outfitters offers a diverse range of wallets that appeal to those seeking something casual and modern-looking. These wallets have tremendous style and come at an affordable price, perfect for the fashion-savvy guy who is shopping for his first sophisticated wallet.
It also makes this accessible to young generations looking to make a personal statement within their budget. In Pakistan, it is one of the top and most well-known brands of men's wallets.
10. Timberland
When it comes to quality and durability, Timberland always delivers. But they're not just an iconic shoe brand. Many don't know that they also craft luxurious leather wallets.
These wallets come in various colors and designs and range from small bi-fold wallets to larger multi-fold wallets. Each one offers stylish protection for your cards and cash, with the same meticulous craftsmanship and attention to detail as their shoes.
So, when you're looking for a wallet that will stand up to your rugged lifestyle, look no further than Timberland. It is one the best and most well-known brands for mens wallets in Pakistan.
Conclusion
With so many great mens wallets brands available in Pakistan, it's easy to find the perfect one for you! Whether you're looking for a traditional or modern style, there is something for everyone. Each of these 10 brands offers quality and stylish wallets that are sure to meet your needs and fit your budget. With so many choices available, you're sure to find the best men's wallet for your lifestyle, no matter what it may be!
Also Read: Handbags in Pakistan | Peshawari Chappal | Best Hoverboard price in Pakistan | Best Men Sandals in Pakistan | Top Shoe Brands in Pakistan | 10 Best Shirt Brands for men in Pakistan | Top Watch Brands in Pakistan | Best Duvet Price in Pakistan | The Ordinary Glycolic Acid | Best Hand Cream | Best Whitening Cream | Best Glow Serum | Hand and Foot Whitening Cream | Best Cleanser in Pakistan | Best Retinol Cream | Best Acne Soap | Best Jacket Brands in Pakistan | Organic Traveller Vitamin C Serum | Best Glucometer Price in Pakistan |