FESCO Duplicate Bill 2021 – How To Check FESCO Duplicate Bill Online
Don't know how to check duplicate of FESCO bill 2021? Here's everything you need to to know about FESCO duplicate bill online check.
FESCO is short for Faisalabad Electricity Company and it's the distribution company for electricity in Faisalabad, including other regions that come under it. Sometimes you may lose your bill in which case you might want to check FESCO bill through other means. After all, you don't want to be paying your FESCO bill late. An easier way to pay your FESCO bill online is by first checking your FESCO duplicate bill online. This way, you can simply check your FESCO bill online and then pay it from the comfort of your house. You no longer need to head to the GEPCO office or the bank or any other physical space. Just do a quick FESCO duplicate bill online check and pay your bill online!
How to check FESCO duplicate bill?
FESCO Bill Online Check 2021
Go to the FESCO online bill page.
Check your previous FESCO bill for a reference number.
Add that 14-digit reference number in the space provided.
Click the submit/search button.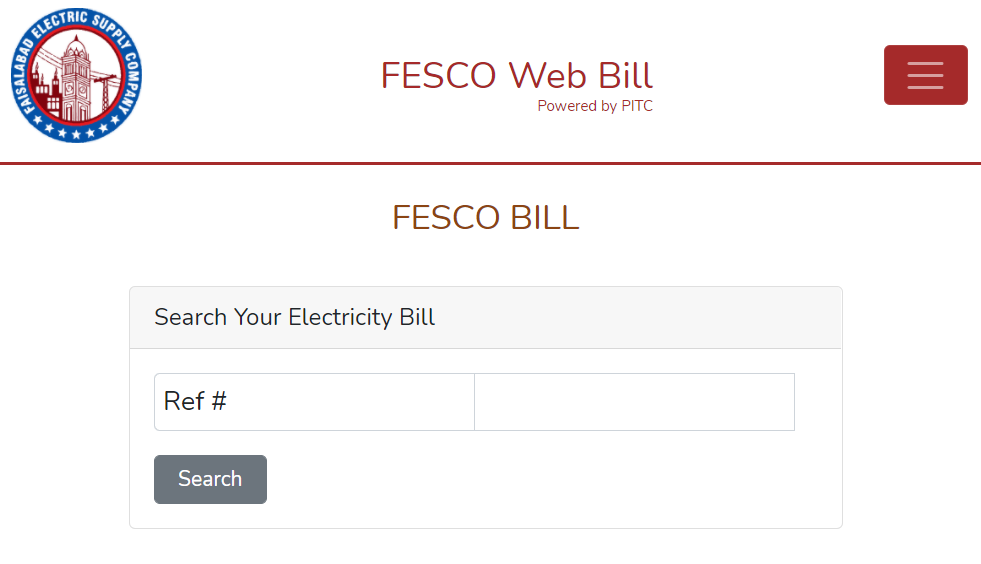 Where can I get my FESCO reference number?
You can get your FESCO reference number, check your FESCO bill. Look for the HESCO reference number on it. It's a 14-digit number that will give you access to your FESCO duplicate bill.
How do I pay my FESCO bill online?
To pay your FESCO bill online:
Open your browser.
Visit FESCO website or simply search for FESCO duplicate bill.
Go to the FESCO web bill page.
Enter your reference number and search.
Your FESCO duplicate bill 2021 will appear on the screen.
Pay FESCO bill online with bank transfer/easypaisa/jazzcash/omni/etc.
Now pay your Utility bills with dBills! Daraz makes it super easy to pay your bills!
Read: How to Pay Your Bills with dBills
How can I check my FESCO bill using CNIC number?
You cannot check your FESCO bill using CNIC number, meter umber, name or address. To check your FESCO duplicate bill, you must use only your reference number. If you can't find the reference number, then you can visit a nearby customer service office and give your CNIC number or another document and hopefully, they should be able to help.
---
Also read: LESCO Duplicate Bill 2021 | KE Duplicate Bill 2021 | SSGC Duplicate Bill 2021 | SNGPL Duplicate Bill Online