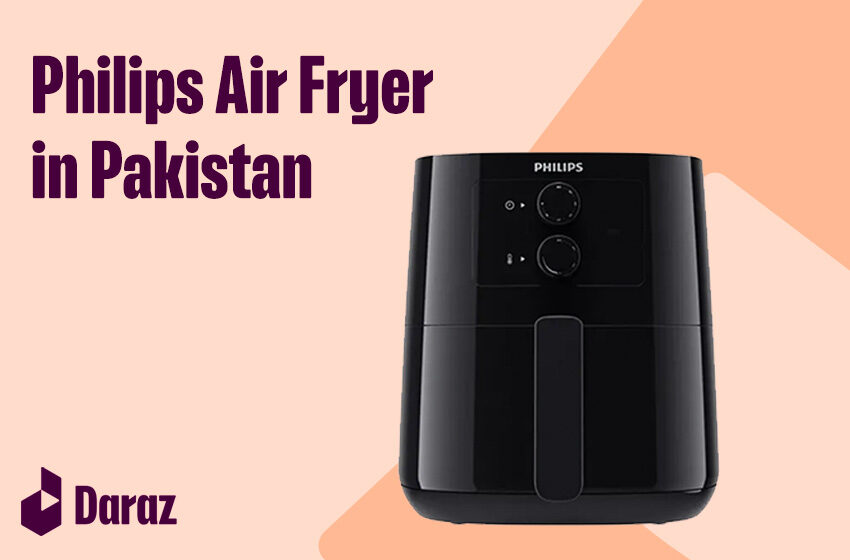 5 Best Philips Air Fryer Prices in Pakistan for Delicious Meals
In today's fast-paced world, finding a way to enjoy delicious and satisfying meals while still prioritizing health can be a challenge. That's where the Philips Air Fryer comes in. This innovative kitchen appliance has taken the culinary world by storm, allowing you to indulge in your favorite fried foods with significantly less oil. In this article, we'll explore Philips air fryer price in Pakistan, delve into its benefits, and provide you with a comprehensive list of top models in Pakistan.
Top 5 Philips Air Fryer with Prices in Pakistan
Here's a curated list of the top Philips Air Fryer models available in Pakistan, along with their respective prices:
| S# | Model | Features and Benefits | Price (PKR) |
| --- | --- | --- | --- |
| 1. | Philips HD9220/20 | 800g capacity, adjustable temperature control, fast cooking technology | 15,500 |
| 2. | Philips HD9238/22 | 800g capacity, digital touch screen, 5 preset cooking programs | 19,800 |
| 3. | Philips HD9240/90 | 1.2kg capacity, rapid air technology, a smart preset button for favorite dishes | 27,500 |
| 4. | Philips HD9650/99 | Twin TurboStar technology, large 1.4kg capacity, easy-clean design | 36,900 |
| 5. | Philips HD9860/91 | Smart Sensing technology, keep warm function, 2.5kg capacity | 44,500 |
Certainly! Here are descriptions for each of the top Philips Air Fryer models mentioned in the article, along with details about their features and benefits:
1. Philips HD9220/20 (Price: PKR 15,500)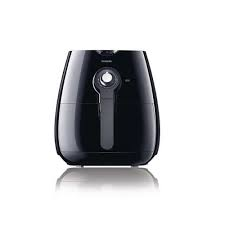 Features and Benefits: The Philips HD9220/20 Air Fryer has an 800g capacity, making it suitable for smaller households or individual servings. It offers adjustable temperature control, allowing you to customize cooking temperatures for various recipes. The fast cooking technology ensures quick and efficient meal preparation.
2. Philips HD9238/22 (Price: PKR 19,800)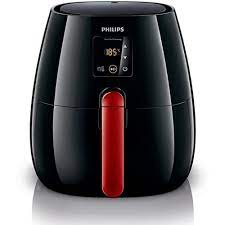 Features and Benefits: The Philips HD9238/22 Air Fryer also has an 800g capacity and is equipped with a digital touch screen for easy operation. It offers five preset cooking programs, making it convenient for preparing a variety of dishes with precision.
3. Philips HD9240/90 (Price: PKR 27,500)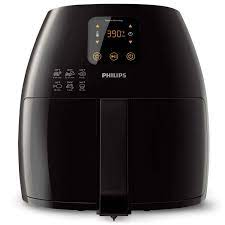 Features and Benefits: The Philips HD9240/90 Air Fryer boasts a larger 1.2kg capacity, making it suitable for families and gatherings. It features rapid air technology, ensuring that your meals are cooked evenly and with a crispy texture. The smart preset button allows you to save your favorite cooking settings for quick and consistent results.
4. Philips HD9650/99 (Price: PKR 36,900)
Features and Benefits: The Philips HD9650/99 Air Fryer comes with Twin TurboStar technology, which removes excess fat from your food, resulting in healthier meals. It offers a generous 1.4kg capacity, making it ideal for cooking larger portions. The easy-clean design simplifies the cleaning process.
5. Philips HD9860/91 (Price: PKR 44,500)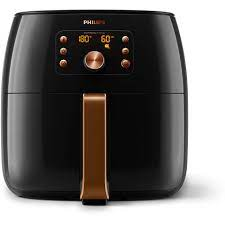 Features and Benefits: The Philips HD9860/91 Air Fryer is equipped with Smart Sensing technology, which adjusts the cooking time and temperature based on the type of food you're preparing. It also features a keep warm function, ensuring that your meals stay warm until you're ready to serve. With a substantial 2.5kg capacity, it's suitable for large gatherings and cooking for a crowd. One of the best Philips air fryer price in Pakistan.
The Magic of Air Frying
Air frying is a revolutionary cooking method that uses hot air to circulate around the food, creating a crispy and golden exterior without the need for excessive oil. This process not only reduces the fat content of your favorite dishes but also minimizes the release of harmful compounds that traditional frying methods can produce. With the Air Fryer, you can enjoy guilt-free versions of classics like french fries, chicken wings, and even desserts.
Why Choose Philips Air Fryer?
Philips is a globally recognized brand known for its commitment to quality and innovation. When it comes to air fryers, Philips has established itself as a leader in the industry, consistently delivering products that combine cutting-edge technology with user-friendly design. Here's why the Philips Air Fryer stands out:
Rapid Air Technology: The patented technology ensures even and consistent cooking, giving your dishes that perfect crunch.
Healthier Cooking: With up to 75% less fat, air frying allows you to indulge without compromising your health.
Versatility: Beyond frying, the Philips Air Fryer can also bake, grill, and roast, offering a wide range of cooking options.
User-Friendly Interface: Intuitive controls make it easy to set time and temperature, ensuring precise cooking every time.
Choosing the Right Model
Selecting the perfect Philips Air Fryer model for your needs involves considering factors such as capacity, features, and budget:
Capacity: Choose a capacity that suits your household's size and cooking needs.
Features: Look for features like presets, digital controls, and technology that align with your cooking style.
Budget: Determine how much you're willing to invest in a kitchen appliance that will revolutionize your cooking experience.
Cooking with Confidence
Using the Philips Air Fryer is straightforward, but a few tips can help you get the most out of your culinary adventures:
Preheat: Preheating the air fryer ensures even cooking and crispiness.
Don't Overcrowd: Give your food enough space to cook evenly by not overcrowding the basket.
Lightly Oil: While the air fryer requires less oil, a light coating can enhance flavor and texture.
Shake and Turn: Periodically shake or turn your food for uniform cooking.
Conclusion
The Philips Air Fryer has revolutionized the way we cook, allowing us to enjoy our favorite foods guilt-free. With its advanced technology, sleek design, and a variety of models to choose from, Philips offers a solution for every cooking need. By investing in a Philips Air Fryer, you're not just purchasing an appliance; you're embracing a healthier and more flavorful way of cooking. Elevate your culinary creations, savor the taste of crispy goodness, and embark on a journey towards healthier cooking with one of the best Philips air fryer prices in Pakistan.
Also Read:
13 Best Microwave Ovens in Pakistan with Prices
List of 8 Best Refrigerator Brands in Pakistan
10 Best Baking Ovens in Pakistan to Buy Online