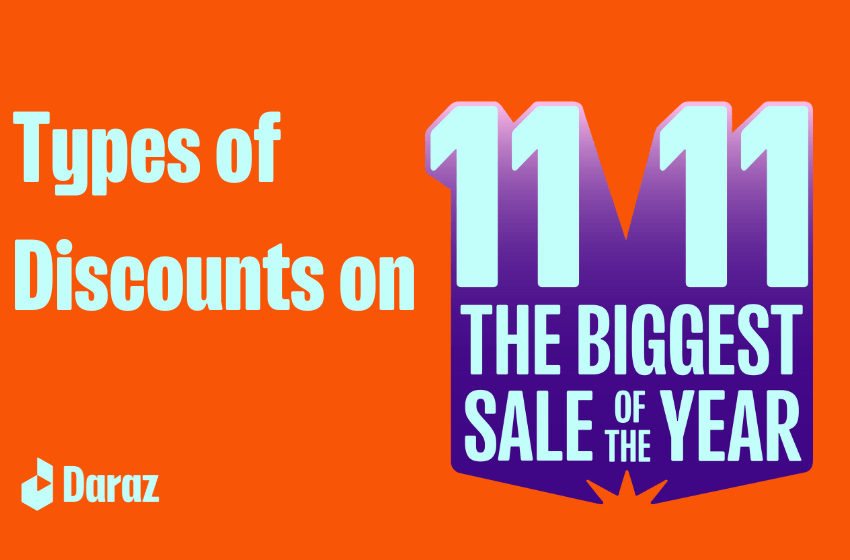 What Types of Discounts are Available for 11.11?
Daraz 11.11 Sale is right around the corner so before you gear yourself up to begin shopping, here is all you need to know about the Daraz 11.11 sale and all the different discounts you'll be able to avail during it!
Daraz 11.11 Mega Deals
With 11.11 Mega Deals, you can avail a list of top deals and discounts and their segmentation is done category wise. So, you can easily avail 11.11 discounts on your favorite categories and products and save quite a few bucks on it!
It's that time of year again! The Daraz 11.11 sale is back with bigger discounts and better deals than ever before. Get up to 11% off on selected products from your favorite brands.
Prepayment Discounts
With your HBL, Faysal bank or Visa card, you could save a fortune on your next purchase! Saving 10% is nice, but with this deal, you could get so much more! Don't miss out on this incredible opportunity!
Moreover, Get 15% off your purchase of fashion and beauty items when you pay in advance using HBL, Faysal Bank, or a Visa card.
Learn How to Save Your Card & Win on Daraz 11.11!
11.11 Super Brand Discounts
On November 11th, take advantage of amazing discounts up to 75% off on your favorite brands including Unilever, P&G, Dawlance, Haier, and TCL. Plus, find great deals on Infinix, Xiaomi, Realme, and Sapphire phones. Hurry, these deals won't last!
Hourly Mega Voucher
Don't miss out on this huge offer! With these vouchers, you can get a discount of up to 7,000 on a purchase of 150,000 or more.
Act now and take advantage of this amazing deal before it's too late. It doubles the fun with a voucher with discounts.
Daraz One Rupee Game
Daraz's massive sales are always a fan-favorite, but the Daraz One Rupee Game is what everyone is talking about. For just Rs. 1, you could win an iPhone 12 or a 1300 CC automobile. All you have to do is use your Daraz wallet to purchase the bargain that is offered for 1 rupee.
Golden Hour Flash Sale
Get your shop on this Golden Hour! Daraz is pulling out all the stops with massive one-hour sale on November 11. You could snag TVs, washing machines, bikes, air conditioners, dispensers, geysers and more for just Rs. 11!
Can you believe it?!
To get in on these unbelievable deals, visit the Daraz App between 12 am to 1 am in the morning. Time to start saving like never before!
Hurry and shop now before the deals end on 11.11. You can keep a check on which brands are offering discounts on which day by heading over to the Daraz 11.11 Sale.
Daraz 11.11 Vouchers
A number of different vouchers await you this 11.11. Collectible vouchers will help you avail a particular amount of discount while you shop. You will even get vouchers like Global Collection voucher, New customer voucher, Cart Rule vouchers, Easypaisa vouchers, firework vouchers and a number of different vouchers that you can collect with Shake Shake.
---
Are you all set to avail all the discounts this 11.11? Click here to learn how to avoid problems this 11.11 and how to get started with building a shopping list for 11.11! Download the Daraz App today and avail maximum discounts this "11.11 Sale"