The Ordinary Niacinamide with Best Price (Review 2023)
The Ordinary Niacinamide price in Pakistan starts at just Rs 2,400! Plus, an amazing 20% discount on Daraz means you can get it for an even lower price – so why not give it a go to this amazing the ordinary niacinamide serum?
But what everyone wants to know is this – Is Ordinary Niacinamide worth investing in? Let's find out the answer together and seize the opportunity while it lasts!
1. What is Ordinary niacinamide?
This remarkable serum will be your new best friend in achieving a balanced and radiant complexion. With the dynamic power of Niacinamide and Zinc, The Ordinary's Niacinamide 10 + Zinc 1 helps to neutralize breakouts and diminishes discoloration. Skin immunity is boosted while moisture levels remain at bay, while zinc PCA heals any existing blemishes or damage, ensuring the skin maintains its clarity without harshness. Rejuvenate your skin with this thoughtful blend that remains gentle on price – perfect for everyday use!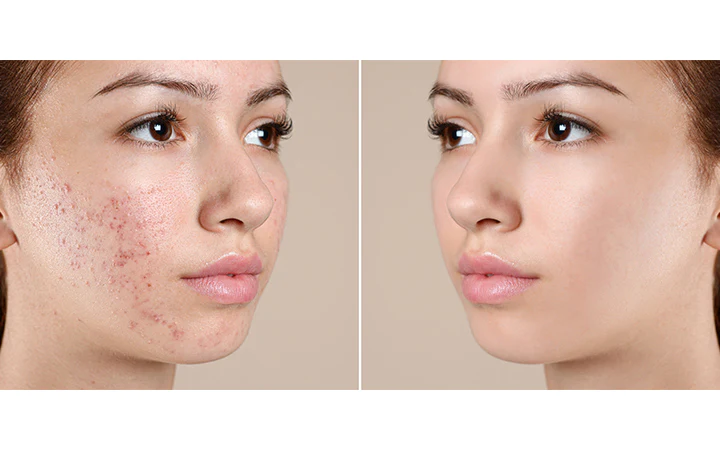 Niacinamide, also known as nicotinamide, in it works as a gentle and effective form of vitamin B3 that can help reduce inflammation and make your complexion appear more vibrant. It has been clinically proven to treat rosacea, redness, wrinkles, hyperpigmentation, and even sallowness.
Niacinamide is a beautiful skincare ingredient – absolutely safe for all skin types including aging dry or sensitive complexions – with no side effects." Whether you're looking to brighten uneven skin tones or soothe away redness, Niacinamide could be just what your beauty routine needs!
2. How Does Ordinary niacinamide Work?
Using a niacinamide serum is like using retinol, only better. It strengthens the skin barrier and conditions your complexion from the start without causing any irritation or sensitivity. Plus, it's an antioxidant that helps to protect against free radical damage for overall anti-aging and brighter skin. Even if your skin is sensitive in nature, this gentle alternative provides inflammation-reducing power and a glowing look!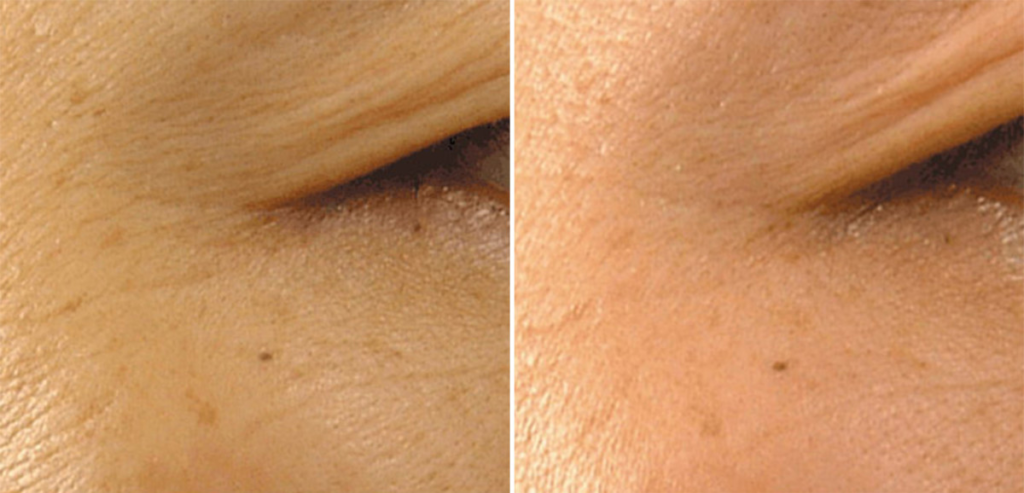 Before introducing a new product to your daily beauty routine, take the time to give it a patch test. Divide a bit of the cream and apply it in an inconspicuous area such as your inner arm. Allow it to remain there for at least 24 hours to monitor whether any sickness or irritation occurs during that period.
If you notice itchiness, redness, burning sensation, or other discomforts near the applied area, then immediately consult with your doctor for advice before continuing use. Keep this delicate item far away from children's reach and make sure that your skin is clean prior to applying it.
3. Ordinary niacinamide Alternative
If you are looking for an alternative to The Ordinary Niacinamide, there are plenty of options available. While The Ordinary Niacinamide is a great option for those who want a high-quality product at an affordable price, there are other products on the market that offer similar benefits.
Aima Skin Niacinamide Serum
Paula's Choice 10% Niacinamide Booster
InstaNatural Niacinamide Serum
Olim Niacinamide 10% Zinc 1% Brighter And Clearer Skin Serum
Conatural Niacinamide 10% + Zinc 1% – Super Activ Skin Serum
4. My Verdict – Ordinary niacinamide
This serum has held a special place in my heart since I purchased and used it. Like many people with oily, acne-prone skin and sensitive complexions, I was desperate to find something to help reduce excess oil, calm redness, treat blemishes and improve my skin tone.
I'm pleased to report that after two weeks the results of using The Ordinary Niacinamide serum have met – even exceeded! -my expectations. My visible pores are noticeably smaller, my pesky minor blemishes and blackheads have cleared up significantly as has the redness on my complexion. However, what surprised me most were the significant reduction in oils produced by my skin; now no greasier T-zone or nose! That's not all – strkingly enough, this change resulted in an improved overall skin tone – a bonus so unexpected I'm still thrilled (myself) at this point!
This light and luxurious water-based serum should be used in your morning and evening routine to give your skin the nourishment it deserves. Apply before heavier oils or creams for best results.
For my most optimal beauty results, I typically start off with a gentle yet effective niacinamide serum from The Ordinary. It's important to note that due to sensitive skin types, a lower concentration of niacinamide (2-5 percent) is generally recommended for best results. After applying it gently and evenly across the face, I then lock in the moisture by using CeraVe moisturizing lotion which helps keep my skin looking hydrated and dewy all night long. For an extra boost of hydration, there are other serums or oils available containing lower concentrations of niacinamide here as well!
5. Should You use the ordinary niacinamide everyday?
The Ordinary's niacinamide can be used daily as part of your comprehensive skincare routine both morning and night. Niacinamide is a great choice for holistically caring for your skin, making it easy to incorporate into any woman's beauty ritual.
6. What should You apply after ordinary niacinamide?
Apply niacinamide after doing all your skin care routine. Once you've finished your skincare routine, complete it with a luxurious heavy cream product. Apply some of The Ordinary Niacinamide 10% Zinc 1%, along with any delectable oil-based serum to your skin and finish off by massaging the rich heavy cream in using gentle circular movements. Take your time to really let the nourishing ingredients soak into every pore so that you can experience its luxuriousness.
FAQS
1. What should you not take with niacinamide ordinary?
The Ordinary Niacinamide should never be combined with a vitamin C or active acid (such as AHAs, BHAs, and PHAs).
2. Can you apply the Ordinary niacinamide under eyes?
You can apply the Ordinary niacinamide to the soft, delicate skin around your eyes without any concern.
Conclusion
Adding ordinary niacinamide to your daily skincare routine can help give you beautiful, glowing skin. It is proven to reduce wrinkles, blemishes and improve overall complexion. We highly recommend this amazing product for all the lovely ladies out there who are looking to achieve a perfect complexion and a radiant look!
Also read: Saeed Ghani Hair Growth Water | The Ordinary Peeling Solution | Best Mattress in Pakistan | Best Bicycle Price in Pakistan | Best Organic Shampoo | Best Skincare brands | Best Duvet Price in Pakistan | The Ordinary Glycolic Acid | Best Hand Cream | Best Whitening Cream | Best Glow Serum | Hand and Foot Whitening Cream | Best Cleanser in Pakistan | Best Retinol Cream | Best Acne Soap | Best Jewellery in Pakistan | Organic Traveller Vitamin C Serum