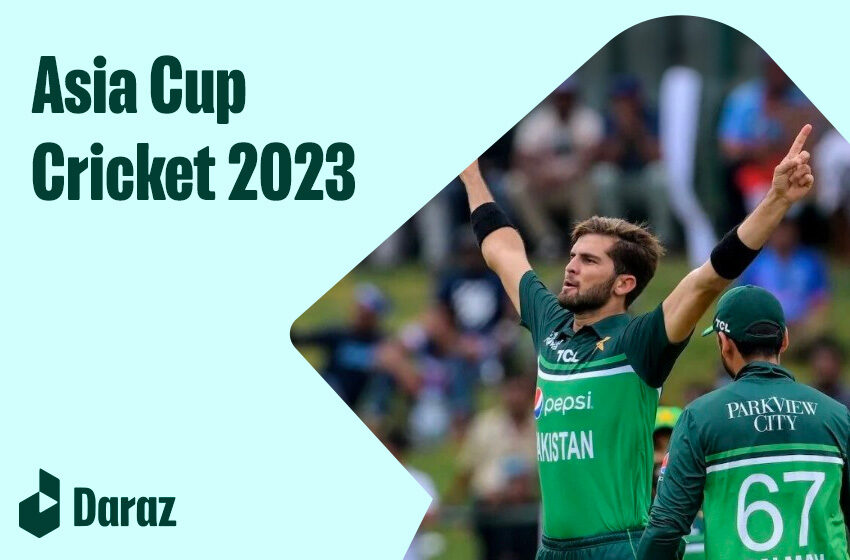 Asia Cup 2023- Pakistan vs. India on September 10th
It's an exciting time for all of us as we gear up for a much-anticipated clash between two competitive teams, Pakistan and India, in the Super Four stage of the Asia Cup 2023. This match, set for September 10th, promises to be a thrilling encounter that fans from both sides of the border have been eagerly waiting for.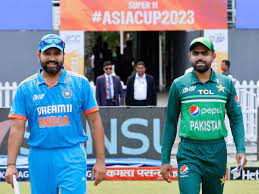 So, let's look into what's been happening and what to expect from this exciting face-off.
Pakistan finished at the top of Group A, thanks to a resounding 204-run victory over Nepal in the tournament opener on August 31, 2023. Meanwhile, India secured their spot in the Super Four by convincingly defeating Nepal with 10 wickets to spare. These victories have set the stage for a classic showdown in Colombo.
Weather Update
Now, let's talk about the rain-soaked encounter that took place on September 3, 2023. The first match between India and Pakistan in this Asia Cup was unfortunately washed out due to heavy rains in Pallekele, Sri Lanka. As cricket fans, it was a disappointment not to see these two teams competing against each other. But don't worry, because September 10th brings us another chance for redemption.
Super Four Showdown
At the R. Premadasa International Cricket Stadium in Colombo, the cricketing world will witness Pakistan and India competing once again in their Super Four match. It's a contest that never fails to stir emotions on both sides, and cricket enthusiasts can't wait to see these two teams go head to head.
Pakistan Advantage
Pakistan, being the Group A topper, enters this match with confidence. While both India and Pakistan had three points each in the group stage, Pakistan holds the advantage with a much better run rate (+4.76) compared to India's (+1.02). Also, Pakistan have already one match against Bangladesh leading the scoreboard with 2 points (+1.051). It's these statistics that will make the encounter all the more exciting.
Upcoming Schedule
Looking ahead, Pakistan's schedule in the Super Four includes facing India on September 10th and then taking on the Group B winner, Sri Lanka, on September 14th. The top two teams from the Super Four phase will battle it out in the final on September 15th, a date we are all eagerly anticipating.
However, there's a cloud of uncertainty hanging over the much-anticipated clash on September 10th, and it's not just the excitement. The weather forecast for Colombo suggests an 85% chance of rain.
Anticipated Final
The India vs. Pakistan rivalry is legendary, etched in the archives of cricket history. It's a rivalry that has given us unforgettable moments and captured the hearts of fans worldwide. What makes it even more special now is that we only get to witness these clashes in ICC tournaments and the Asia Cup due to the suspended bilateral ties between the BCCI and PCB.
This intense rivalry began in 1984, with the inception of the Asia Cup, and has been a source of cricketing drama ever since. For fans like us, it's not just a match; it's an emotion, a celebration of cricket, and a chance to witness the magic of this historic rivalry on the field.
Countdown to the Clash
So, as we count down the days to September 10th, let's hope for clear skies and a memorable match that adds another chapter to the rich history of India vs. Pakistan cricket clashes. No matter the outcome, this showdown will undoubtedly be etched in our memories for years to come. Cricket fever is at its peak, and we can't wait to see our team in action!
Also Read: Top Refrigerators in Pakistan | Haier AC in Pakistan | Best Waffle Maker | Best Deep Freezer in Pakistan | Best Stabilizer in Pakistan | Best Electric Kettle in Pakistan| Best Hand Blender in Pakistan|Best LED TV in Pakistan | Best Mattress in Pakistan | Best Geyser in Pakistan | Best Bicycle Price in Pakistan | Best Washing Machine in Pakistan| Best Ceiling Fans in Pakistan | Best Air Cooler in Pakistan | Best Inverter AC in Pakistan | Best Deep Freezer Price in Pakistan Best Water Dispenser in Pakistan | Best Electric Stove in Pakistan| Best Roti Maker in Pakistan